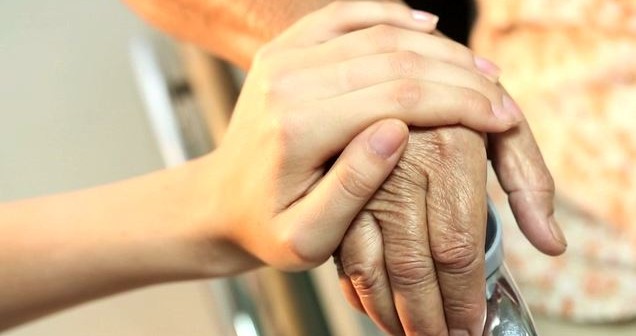 Keeping Seniors Safe – Goodhands PERS
Goodhands' recently introduced Personal Emergency Response System (PERS) is the modern day response to real life emergency situations and is meant to deal with medical emergencies faced by senior citizens.
Medical emergency is everyone's nightmare and timely action is of essence in these situations. However what do you do when you are staying alone with no one to trigger the emergency response can be anyone's guess.
Goodhands' recently introduced Personal Emergency Response System (PERS) is the modern day response to these real life situations and is meant to deal with medical emergencies faced by senior citizens. Available only in Bangalore for now.
Goodhands' latest offering is designed to provide personal assistance and attention as soon as emergency occurs. Once the company is alerted of the emergency through a speed dial system the Goodhands team promises to deliver assistance up to 72 hours since the trigger of emergency; starting from initiating the emergency response protocol to taking care of the senior till the family takes over.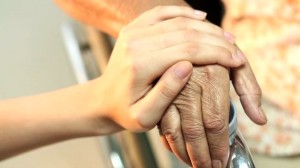 Goodhands PERS is based on three process stages – Plan, Maintain and Execute
Plan – This is the preparatory stage wherein a plan is put in place to deal with an emergency in case it arises. Some of the things that form a part of the plan are –
Identify the hospital the senior needs to be taken to and pre-register them at that hospital
Make the insurance policy available with the hospital in advance, if the senior has one
Identify critical people who need to be informed when an emergency arises and also identify a key member of the family as an Anchor contact to take responsibility for making decisions pertaining to medical and/or finance related matters
Prepare a medical summary in electronic form that contains all information necessary for treating doctors to act quickly at the Emergency Ward, including age, blood type, current ailments, known allergies, current medication etc.
Identify two blood donors within the seniors' friend and/or family circle in the city
Identify specific needs that have a bearing on operational aspects of transporting them to the hospital – for e.g. narrow staircases at home, need for additional ambulance ground crew to carry patient etc. to avoid delays on account of unpreparedness
Once the plan is put in place the next stage is Maintain.
Maintain– This step ensures the information is always relevant and updated. Routine activities comprising maintenance are:
Monthly visit by Goodhands Senior Care Specialist (SCS) to confirm relevance of plan
Monthly visit to update medical summary basis any additional tests conducted within the last 30 days and also check if the senior needs any additional ongoing support apart from emergency and inform the kin of any updates/ changes
Now comes the main element of PERS
Execute – Once the Goodhands team is alerted about an emergency (currently through system of speed dial), the team confirms the event (non-response is also considered as confirmation) and immediately activates the plan.
SCS rushes to the senior's house
Hospital is informed and an ambulance is dispatched
Anchor contact and others listed on the emergency contact list are informed
SCS ensures timely transfer and admission at the pre-agreed hospital, including making the medical summary available to the treating doctors
Real-time update is given to the senior's kin at every step of the process including contact details of the key doctors attending to the senior
SCS stays available for any further support as needed by Anchor in managing the situation
With many children staying away from their parents and worrying about their safety we feel this service can bring them some peace of mind. While the current system relies on speed dialling the Goodhands team is currently working with strategic partners to develop a technology – an application or a hand held device which will make the whole process simpler and more efficient.
To know more visit http://www.goodhands.in/ or call +91 76 76 044 044. Available in Bangalore only.
About Author