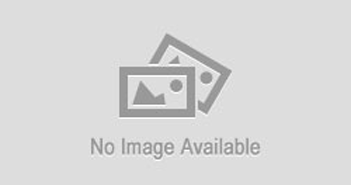 New Service on the Block – Goodhands
A new service promises to help seniors connect with the right services and ensure their physical, psychological and social wellbeing.  
Seniors are increasingly staying on their own – some by choice and some by circumstance. This has led to a manifold increase in anxiety levels caused on multiple counts – health/emergency management, managing daily chores and also lack of social companionship. Seniors and their children have to depend on friends and family living in the vicinity to attend to any urgent needs. While professional help is available in abundance these days, navigating through them and finding the right one can be a browbeaten task.
The encouraging news is that help is available now in Bangalore in the form of a new service provider on the block – Goodhands. Goodhands promises to be an empathetic and sensitive facilitator helping seniors find their way through this maze and connect them with the most suited service provider.
Recently launched by three Rishi Valley school alumnae – Dileep Ashoka, Manu Raman and Phani Kakarla, Goodhands came into existence as the three made a switch from their 20 year long fulfilling corporate careers. The cause of Goodhands is close to their hearts as they themselves have felt the cause of seniors up close while pursuing their careers – how to make sure that the parents are well looked after whilst we are far away. Goodhands promises to facilitate the well-being of seniors just as their children would if around, though with an added advantage of being well connected with the service provider network like no child can. The service is available to children who live away from their parents and worry about their well-being and also to seniors who chose to live independently. Goodhands connects and liaises directly with these adults wherever they live to monitor, co-ordinate and execute to their need of supporting their parents. The facilitator concept works with the assignment of a dedicated Seniorcare Specialist to every senior, taking care of all their needs and acting as a liaison between the senior and the wide network of service providers, ensuring physical, psychological and social/emotional well-being of the senior.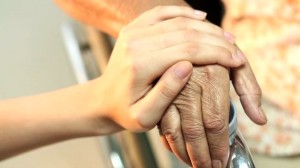 The company has three service lines to offer at the moment:
1. HEALTHCARE FACILITATION
A. Emergency Management
In the event of an emergency, an appropriate action will be taken to manage the same via notifications, ambulance mobilization, hospitalization and co-ordination assistance provided through your dedicated Goodhands Seniorcare Specialist on-ground.
B. On-going health management
Periodic Health Check-Ups: A systematic schedule of general or specific health checks, monitoring and reporting facilitated by Goodhands.
Doctor appointments/minor procedures: Scheduling, coordinating and facilitating doctor appointments as per one's needs. As part of this the company also facilitates minor procedures (dental, eye etc.)
Planned hospitalization: In case of hospitalization for a procedure, surgery or treatment plan Goodhands will co-ordinate between the patient, their relatives, the doctor, the hospital and other services and ensure all arrangements are in order.
Management of Health Records: Creating, organizing and maintenance of an individual's latest and historic health record. Ensuring "anytime- anywhere"naccessibility of the same while ensuring security and confidentiality of the information.
Reminders: Help set-up a method of reminding and confirming action for various schedules like medication, exercise and doctor appointments etc.
Home diagnostic services: Co-ordination with diagnostic service centers to collect samples and deliver reports within the comfort of your home. In the event that the test has to be conducted at the diagnostic center, the company also helps with escorting patient and facilitating tests at the center.
Home nursing service: Contracting, coordinating, monitoring, reporting and ensuring quality service delivery of home nursing service as per your customized requirement.
Home delivery of medicines: Ensuring home delivery of medicines as per your requirements.
Home visit by GP: Scheduling, organizing and coordinating a home visit by your family GP or from the company's partner networks as per your need
Home physiotherapy: Sometimes there may be a need to adhere to a regimen of physiotherapy as part of post-operative or recuperative therapy. The company will arrange to have this done at home (providing equipment requirements are simple enough).
Insurance Management: Managing insurance can be the most daunting thing especially for seniors. Seniorcare Specialists will engage with the company's insurance claims settlement service provider to simplify and present a synopsis of the policy (if one already exists) to a senior.
2. DAY-TO-DAY CONVENIENCE FACILITATION
Goodhands can also help seniors manage their daily tasks.
Household repairs and maintenance – The Seniorcare Specialist dedicated to you can help facilitate small repairs required at home, whether it is plumbing, electrical work, carpentry or something else.
Home cooked food delivery – Goodhands can help you overcome the daily chore of cooking which can be tedious at times. They offer you a range of home cooked meals to choose from, supplied by housewives and home delivered on notice.
Reliable transportation – A cab service focused on the senior citizen keeping in mind their needs through caring and trained drivers, special equipment including ramps and chairs that slide in and out of the car, for ease of getting in and out. Modern cars, point-to-point charges and very low waiting periods facilitated by your dedicated Seniorcare Specialist may just see you going out more often than you do now!
Daily convenience products – Goodhands offers a number of products – designed for Senior living- across a variety of daily needs. Your dedicated Seniorcare Specialist will help you go through, select, organize a demo and acquire such products that will add tremendous ease to your day-to-day life.
 3. SOCIAL NETWORKING AND EMOTIONAL COMPANIONSHIP
Getting on in life does not mean that one needs to get lonely or inactive. Activities and social relationships that were an integral part of life earlier can be as important a part of life today. Goodhands can enable and facilitate engaging and fulfilling social and emotional lives through two kinds of services that it offers.
Social Networking – Through this service you can make connections with like-minded people and participate in activities that are of interest to you. All you have to do is register for the service and the company will help you connect with people having similar inclinations.
Personal Companionship – Goodhands can even help you find a person to strike up a conversation with.
The company has tie-ups with various service providers across the three service lines offered. As an example, Goodhands' partners under the health umbrella include well known hospitals like The Apollo Group, Manipal Hospital, Columbia Asia to name a few. They also partner with in-home medical care providers like Portea, IHHC and Apna Care. The company is also open to facilitating with service providers that are of the seniors' choice ensuring their comfort level.
The company offers two subscription models to choose from –
* Selfcare for Seniors: This would depend greatly on the need of the senior. Since this is long-term arrangement for overall well-being this is a year long subscription across all services. However customised packages are available too if a senior may desire support only in some specific areas and for different durations. The average cost of facilitation of each service is approximately Rs.3000 over the course of a year. Although this could vary depending on the factors stated earlier.
* Parentcare for adult children of Seniors: Since this model will involve children who are located in a different geography from their parents, this is necessarily a long term engagement model. The involvement of the child in the wellbeing program of the senior also makes this more intensive and expensive. This subscription is for USD 1500 per annum.
"Our goal is to remove the negatives attached to growing old and redefine the association of growing old with a proposition that lifts the human spirit," say the founders on a closing note. We hope a company with such comprehensive suite of services will be able to enhance the lives of many seniors around and their well-being will be in good hands literally! To know more about Goodhands please visit http://goodhands.in/ or call them at +91 76 76 044 044
Pic courtesy: Silver Talkies & Goodhands
About Author