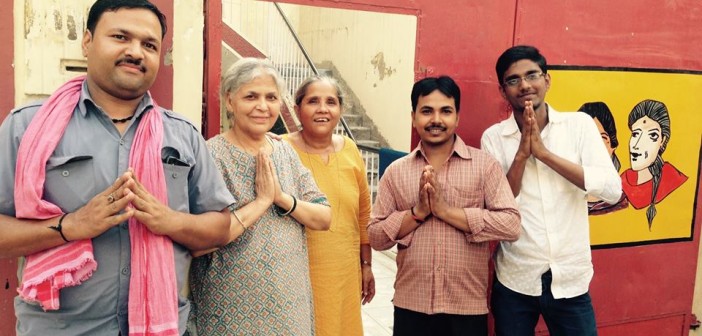 Silver Startup Myths Busted By Granny's Inn, Varanasi
The super grannies of Granny's Inn, Varanasi, have proved everyone wrong when it comes to the usual definition of a laid back and relaxed retired life. Here's how their wisdom and enterprise have busted all the myths about starting a silver startup! By Manisha Panwar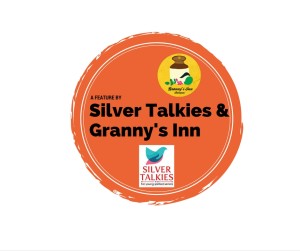 Vanaprastha, or the stage of retirement as explained in the Hindu Vedic Ashram system, starts at an approximate age of 50. This is generally the time when individuals decide to hang their boots. But even the Vedas did not clearly define the perfect age to retire, marking the stage from the age of 50 to 75 before one renounces the world.
While most senior citizens choose to 'enjoy' life post retirement, many cannot fathom the time when they can no longer go to work. As much as a person looks forward to a time of relaxation, they still want to be 'productive.' So they rejoin the workforce at various capacities. However, there is another breed of enthusiastic seniors who decide to begin something new at an age when others generally decide not to take risks. And these are the breed of seniorpreneurs who give birth to Silver startups.
So is it all easy for them? We chatted with Grannies Asha and Aruna, who started their Silver Startup, in December 2013 when they hit their 60s. They run a cosy homestay in Varanasi called Granny's Inn and have slowly inched their way to becoming the No. 5 bed and breakfast place on Trip Advisor. Over a cup of tea, the grannies spoke about their journey beginning with their initial days. As much as they would want to, they cannot forget what the naysayers would say. Today, they gladly say that they have busted all myths about starting a silver startup!
Myth 1 : The elderly lack energy
What the elderly may lack in terms of youthful energy, they compensate with compassion, perspective, mental strength and wisdom all of which contribute to their energy field. Granny Asha of Granny's Inn, Varanasi, never falls short in her pampering. One of her guests from Spain came down with the flu and Granny whipped up her signature turmeric milk with herbs. Lo and behold! She had the guest up and running in a day!
Myth 2 : Old is old fashioned
They may be old (by age) but definitely not in their thinking. They understand the current business scenario. Their work and life experience gives them an edge over others to quickly grasp and work with the business challenges they face. Interacting with guests is just one part of the business. The Grannies expertise in negotiation can be seen in plenty when they begin to negotiate with the local vendors and others involved in the upkeep of the homestay. This is not all, they began with hosting guests only through reference and now have their manager Mayur to manage bookings with major Online Travel Agents (OTAs). Check out the glowing reviews Granny's Inn, Varanasi has got on Tripadvisor!
Myth 3 : Technologically challenged
Technology is a friend and not rocket science. They know enough and delegate the rest. Their hospitality business is anyways more centred on human psychology than technology. Technology for the grannies is a support and not a monster! They love to share and they also know that social media platforms like Facebook, Twitter and Whatsapp are the best media to share..so they get it done accordingly!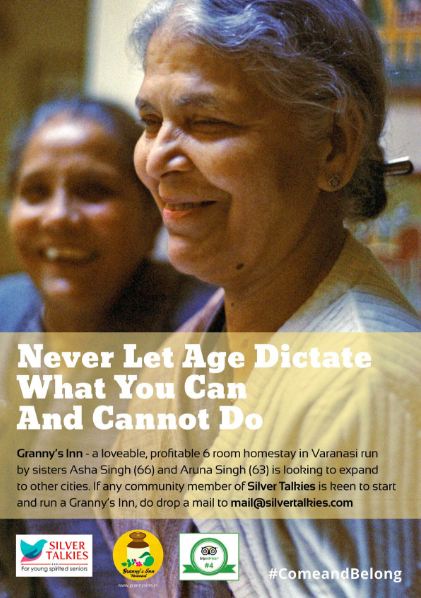 Myth 4 : It's their time to rest
Rest is a relative term. Rest is to rejuvenate and come back to something that is productive. Rest helps to re-energize so that one can come back with increased vigor and recharged batteries. The grannies follow this mantra seriously. Once every quarter they travel or take time off to their daughter's place to enjoy the company of their grand kids. Be pampered and play guest while others pamper them!
Myth 5 : The elderly can't take the pressure
After going through the roller coaster of life with ups and downs in plenty, handling pressure is second nature to the seniors. The pressures of handling a startup is one of the many pressures they have already faced! The grannies have faced personal adversities of many kinds. Granny Asha has battled depression for a long time, decided to take control, came out in the open and built her life again with Granny's Inn.
Myth 6 : Ailments can cause hurdles
A healthy body resides in a healthy mind! Ageing is natural and if taken care of properly, a lot of longevity can be added to one's life. Positive attitude with a lot of laughter helps. The grannies advocate ayurveda and have made it a life style. They practice yoga daily, ensure that food is made of good produce and with Indian herbs that are not just essential but healthy.
Myth 7 : Lack of relevant experience
Relevant work experience probably but life experience in abundance! A start up is the beginning of a passion that was held back since a long time. Seeing it grow and flourish, nurturing it every day gives enough experience to handle the ride! The grannies epitomize the fact the learning happens at any age. While running the homestay they have never shied away from learning a new business concept or adapting themselves to the need of the hour
Myth 8 : No longer productive
Probably not as productive as one's heydays, but not completely out of sync. A good rest, proper diet and like minded people to support brings out the efficiency and productivity required with apt amount! The Grannies nap in the afternoon, go for their strolls, have their regular medical check up and make themselves happy in the company of younger people.
Myth 9 : Don't understand the younger generation
Any generation does not understand the other! So what is the big deal? The idea is to communicate with an open mind, be transparent and clarify doubts. Understanding one another is the basic need for any relationship. They say they are happiest when they meet young entrepreneurs and have vowed to work together with rising Varanasi startups like Serenity Routes, Scrapshala and Shuru-Art.
Myth 10 : The Elderly are difficult to please
They are not here to be ego massaged! They mean business! Pleasing seniors is easy when you show them passion, sincerity, hard work and commitment to the job at hand. Else! Yes they are difficult to please! Ask people who work with the grannies. Kashi, the chef here, can tell how the grannies do not allow a meal for the guest to pass if it is not as per the taste they imagine it to be! And give them the meal that is healthy and delicious, they rave about it to everyone to the point of inviting random tourists from the Ghats to have a meal with them!
The Grannies are one of the many senior entrepreneurs who are slowly and steadfastly increasing their tribe. The sparkle in their eyes and the 'josh' in their voice is proof enough that senior entrepreneurs are here to stay!
About Author