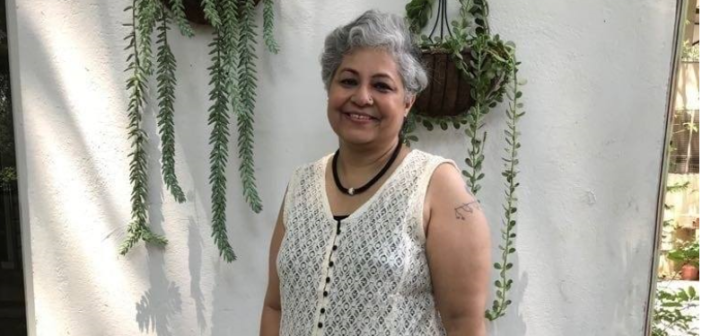 This 56-Year-Old Has Scored Roles In Four Movies In Less Than A Year's Time, Flaunting Her Second Innings With A Swag
Meet Kalpana Rao who has started her brand new career as an actor at 55 and has made her second innings the most promising one. 
She ruled the advertising industry as a model for 4 years, shared screen space with Shah Rukh Khan, winded up her 24 year-long business, stepped into a new city to become an actor last year, landed in Mumbai to go straight to the audition, bagged four movies in less than a year's time, played a judge in the recently released Dabaang 3 starring Salman Khan, shot with superstar Rajnikanth for her second movie, Darbar and is currently shooting for two others. Before you get breathless we shall take a pause because the inimitable Kalpana Rao's achievements don't quite end here. She also has a couple of serials on her plate, is a motivational speaker and has been invited for a Ted Talk in Chandigarh. Meet Kalpana Rao, 56, who has made her second innings the most promising one, taking the big leap after her 50th birthday.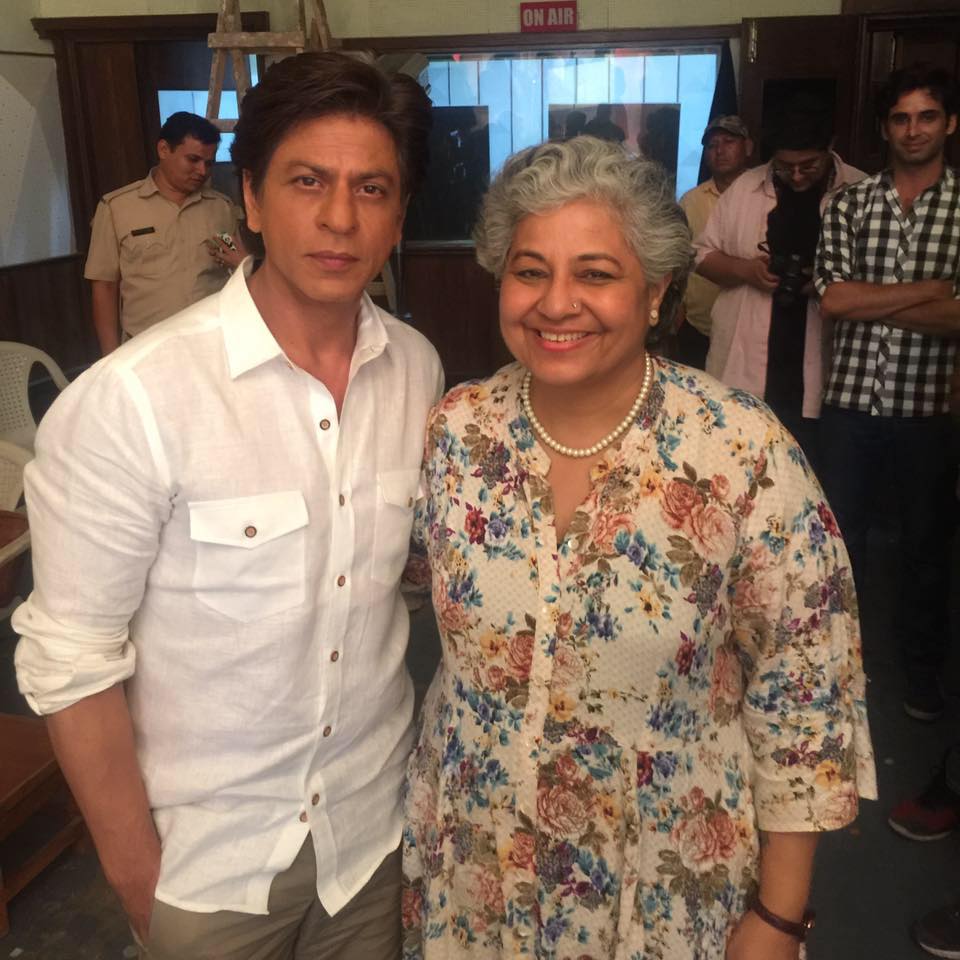 Acting was something Rao wanted to get into right from childhood. "At the age of 16 when I approached my mom and told her I want to do acting, I got the standard response that girls from respectable households do not do things like acting and those days we did not get to revolt against our parents the way it happens now," says Rao. However, she did not give up and today, when she stands in front of the camera, her magnetic personality, confidence and young-at-heart attitude inspire everyone.
Facing the camera was not a cake-walk for this braveheart
It may seem like a fairytale but the back story that made Rao what she is today is indeed inspiring. In 2008, Rao, then 44, got detected with a condition called sciatica due to cysts in her lower spine that made her severely obese. She was unable to do daily activities due to excruciating pain and could not walk straight and had to slouch. "The pain stopped me from reducing weight and I started wearing baggy clothes to hide up how I look. I used to feel very ugly and this added to my list of insecurities. I felt miserable but could not afford to become bedridden as I had a business, two children and my mother-in-law to take care of," says Rao who continued struggling for six long years. Despite her painful condition, Rao joined the ballroom dance workshop organised by Silver Talkies and danced her way through and made new silver friends.
The turning point in her life came in 2014 when she visited England for her daughter's graduation. "There I saw women of different shapes and sizes wearing all kinds of clothes and looking and feeling nice in them. I felt why should I not feel good about myself when women who are actually larger in size than me are feeling good about themselves. After I came back to India, I changed my wardrobe. I stopped colouring my hair black, I used to stoop a lot, that's why I made an effort to stop slouching and stood in front of the mirror giving myself positive affirmations. I had completely lost any kind of self-worth in myself. I would face my mirror, look into my own eyes and say 'I love you' and make myself realise that I am worthy enough to be loved and to live," says Rao.
Believe in yourself and not what people say is Rao's secret to active ageing
Rao believes that expecting support from people around them is not wise. When she began the battle of loving herself once more and working on feeling good about herself, not everyone around her was happy. "I believed in something called mind over matter and sought the help of the inner powers and healed myself so that I could move on. I slowly got back on my feet and I was mentally very strong. I was given a whole list of don'ts but today there's hardly anything that I don't do. However, I could do nothing about losing weight. When I stopped coloring my hair or started making efforts to walk straight and wearing my size dresses, derogatory comments flooded in. Most people were like you are past 50 and how does it matter now how you look." Rao didn't let them cow her down. "I said this is my life and I will have to love myself which I haven't for many years."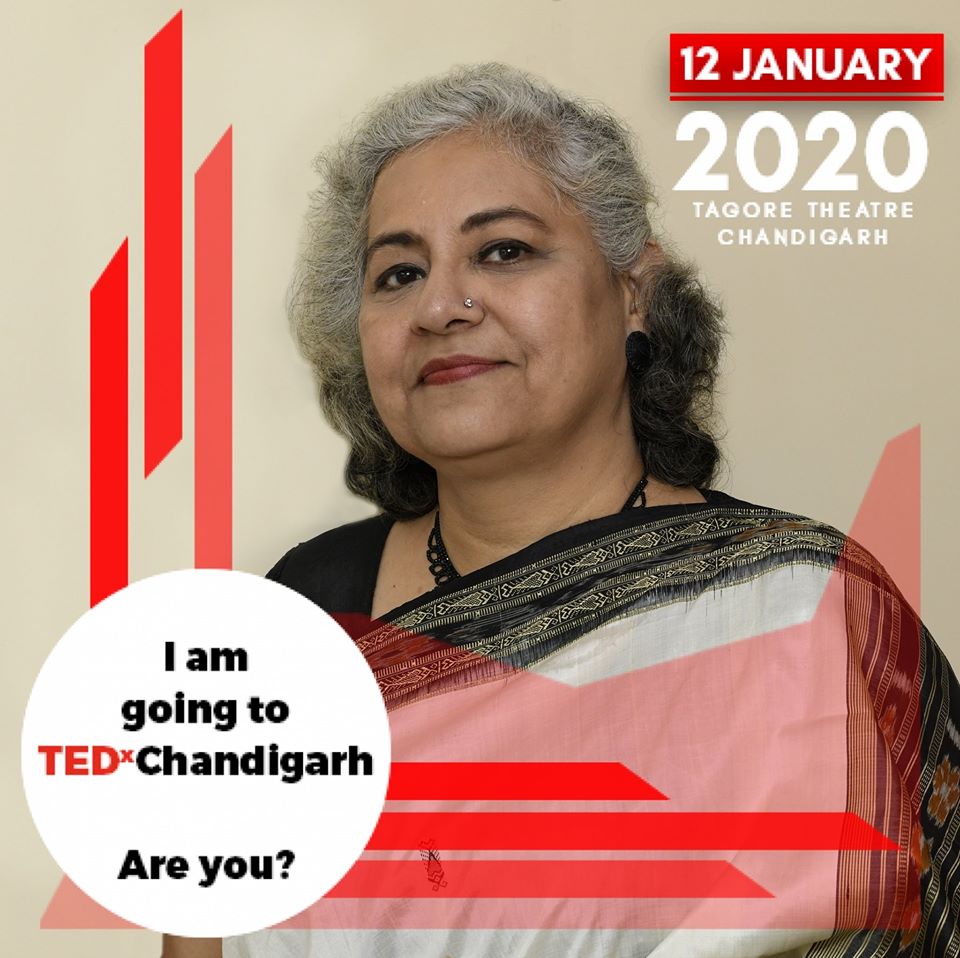 In 2015 just after her 51st birthday she got a call and was offered an ad. For her, it was a dream coming true and with support from her two children, she plunged into the world of advertisement. She continued doing ads in Bangalore for the next four years, went through ups and downs in business and finally decided to draw the finishing line to her role as an entrepreneur in 2018. Rao believes that the silver years of an individual need not get restricted to only helping kids raise their kids but can actually become a second chance to explore one's unfulfilled dream. And that is exactly what she did. At 55, she moved to Mumbai to start a brand-new career as an actor and success just followed. Today she visits places as a motivational speaker and inspires young students to live and love life to the fullest.
"It is very easy to give a talk but practicing something that you believe in and then inspiring others to do the same is what I learned when I started loving myself the way I am. I don't behave my age and I am not sorry for that at all," she giggles.
---
Click here to read about more such inspiring silvers like Rao.
About Author