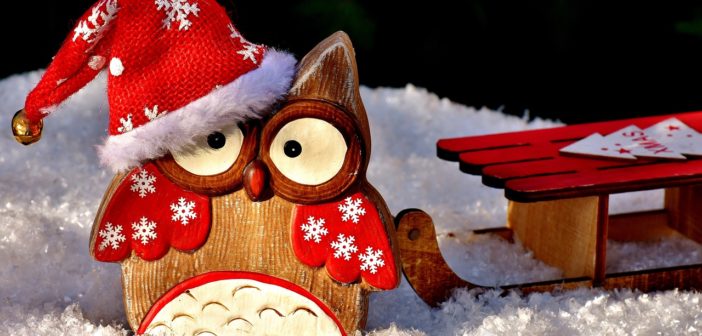 A Christmas Anecdote: The Santa Who Had Too Much Fun
There are regular anecdotes and there are anecdotes that get turned into stories that are sure to get a good laugh. This Christmas anecdote from Indian Chai Stories is one such. Enjoy!
If there is one thing all planters' children look forward to every year, it is the Christmas party. Guessing which uncle was Santa was a game all youngsters played, while our parents with a straight face insisted that Santa had come all the way from the North Pole.
But I never thought that one day I would have my turn at playing the jolly old man in the bright red suit. In the South Indian Planting Clubs, the tradition was that the junior most Assistant Manager in the district donned the Santa Claus robes and it invariably was a probationer. As an incentive to the aspiring planter, a bottle of liquor of his choice was given on the house, and the afternoon off too, so as to give him some time get into the spirit of the occasion.
So when I was a few months old in the district the onus of donning the red and white uniform fell on me. The High Range club had another tradition that had an elf called Man Friday as Santa Claus's helper. My good friend and colleague Kamran Mohsin was to be my Man Friday.
So on the fateful day Kamran and I landed at the club by afternoon where the barman handed us a full bottle of Old Monk Rum and the kitchen kept plying us with plates of club sandwiches and french fries. Now Kamran was a teetotaler, so I convinced him that for this special occasion he should have at least two drinks and I will do justice to the rest of the bottle. Thus suitably fortified we got down to the task at hand of playing Father Christmas.
Normally Santa makes a grand entrance in a decked up open jeep, motor cycle or a boat if the club has a river front.One year it was an elephant and so on. Unfortunately for us that year the wise men in the club committee decided that Santa would arrive on a decked up cycle. Probably funds were short or they were on cost control (which was fast becoming a buzz word in the industry then,) I can't remember. So cycle it was.
Man Friday pedaling furiously and I seated on the carrier, came flying down the club drive. Man Friday with his judgment clouded by his first two drinks in his life did not gauge the distance and speed correctly. As we reached the club porch, Man Friday lost control of the cycle and in front of all the waiting children, we fell down with an almighty thud. Man Friday sprawled in front of the fallen cycle, Santa on top of the cycle and in the fall a couple of balloons used to decorate the cycle burst as it came under us. The kids thought it was hilarious and a few of the pluckier ones stepped on the remaining balloons and burst them. As we picked ourselves up and order was being restored, I accused Kamran of riding too fast and he in turn retaliated that I swayed too much, while sitting on the carrier.
Anyway that done and as things settled down, Kamran nudged me and whispered," Bugger you are Santa, laugh, man!" He thought he was whispering but he was loud enough to for everyone to hear. So I drew my fake belly up and gave my best impression of Ho Ho Ho, which scared the daylights out of a couple of two year olds in the front row and they promptly burst into tears. As their mothers tried to pacify them, Kamran started laughing at my predicament as my face turned a shade of red matching Santa's uniform.
Promptly as we led the kids inside the club lounge I muttered a few curses at Kamran , which I thought I was whispering at him, but it turned out that it was audible to the entire crowd.
Next, while giving away the gifts to the children Kamran and I got into a whispered argument as to who would give away the gifts? As usual we thought we were whispering but the entire lounge heard us. Finally he distributed to half the children and I gave the gifts away to the others.
Well the next thing I remember was it was early morning; my head was throbbing as it reeled under a severe hangover and my faithful Man Friday in real life, Butler Vincent standing next to my bed with tea. Later in the morning, I sheepishly walked into my Manager's office. He smiled at me and said, "I see that you were having a good time being Santa Claus." And I confessed I had absolutely no memory of it, beyond what is written here. Then he laughed and said there were other guys who had done worse things in the red suit.
And he recounted the story of the Santa who kept asking the kids for a kiss, and when none of the kids obliged, he is supposed to have said, "Even if you kids don't give me a kiss it's alright, at least tell your mommies to give me a kiss."
P.S. Kamran Mohsin remains a teetotaler all his life.
---
Like this story?
Read more from Indian Chai Stories here: https://silvertalkies.com/chai-stories-lord-tea-garden-gypsy/
About Author