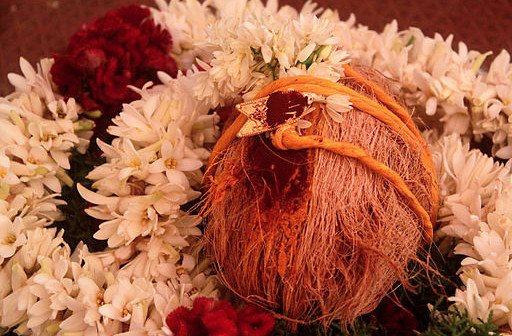 A Companion For The Silver Years
A few single senior citizens across India are now giving companionship a second chance in their silver years, though marriage or live-in relationships. Here's the story of organizations that help them find their partners. 
Remember the Beatles song?
When I get older losing my hair, many years from now,
Will you still be sending me a valentine? Birthday greetings, bottle of wine…
Will you still need me; will you still feed me, when I'm sixty-four?
Bottle of wine and Valentines may not always make that much of an appearance in the life of an Indian couple who have met in their silver years but happiness surely does.
"I'm happy just to have someone with me in the house," says Janardan, 67, a former government employee and husband of one year to Mala (name changed on request), 58.
Weddings are not what you usually associate with the post 60 age group. Typical Indian thinking unfairly expects seniors to only spend their time reading books, working for charitable causes, being useful around the house or devoting themselves to God. Very few of us pause to think of the unbearable loneliness that faces someone who no longer has a daily work schedule that he/she must attend to, children to fuss over and very often, even a spouse to share the day with. It's one of the many reasons why some seniors are finding partners, either for marriage or for a live-in relationship later in life.
We feature two organizations that facilitate elders in finding companionship in their silver years.
Thodu-Needa
"Marriage in the later years is not about a physical relationship but about the emotional support," says NM Rajeshwari, founder of Thodu Needa, a Hyderabad based NGO that works towards providing emotional support to the elderly. Started in 2010, Rajeshwari felt that with the joint family system no longer in existence and children often living overseas, several seniors who were on their own had nothing to look forward to, except for the empty walls of their home.
Battling ridicule about her age and proclivities (she was 60 then), Rajeshwari personally met senior citizens around her and discovered that many were ready to welcome a service that facilitated companionship for them at an older age. Most were however worried about the social stigma.
When she started Thodu Needa with a press conference in December 2010, 45 men and 25 women attended, with a 66 year old former bank manager and a 63 year old lady meeting there for the first time and deciding to live together.
Since then, Rajeshwari and her organization have seen almost 50 couples stay together, whether through marriage or a live-in relationship. They organize meetings where they invite senior singles. All meetings and discussions are overseen by a lawyer who can advise regarding possible financial complications. Once a couple decides to stay together, they must announce it on the Thodu needa platform, so as to encourage others.
Rajeshwari rues the fact that children are often the biggest hindrance in their parents finding happiness. "The children may have had inter community marriages themselves but they don't want their parents to get married. Very often the prime reason is property, as they do not want the new spouse to have a share in it."
Adding that this is one of the reasons why a lawyer is present for all couple meetings, Rajeshwari thinks the prime reason for women wishing to marry is security, while for men it is housekeeping. Although roles are often reversed. Rajeshwari cites the example of a lady who got married through her organization and says her new husband makes tea for her every morning! "The husband is also happy that he is being complimented for being so thoughtful," she says with a smile.
The sprightly 65 year old Rajeshwari's story has also found a happy ending through Thodu Needa. A divorcee, Rajeshwari had been a single woman for 33 years, until she met her husband Damodar Rao, 67. Her wedding in fact was done with the blessing of both her and her husband's children.
Thodu Needa also runs a tour program for seniors and a daycare centre. Apart from marriage, they also welcome any seniors who wish to find a companion to share a home with, be it two women opting to stay together because it makes their lives easier. As Rajeshwari puts it, companionship makes your quality of life improve. She herself is an example of it. For more on Thodu Needa visit http://www.thoduneeda.org/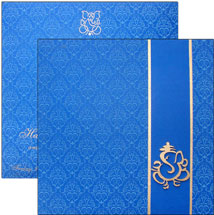 Vina Moolya Amulya Seva
Ahmadabad's Natubhai Patel needs no introduction when it comes to senior marriages and live-in relationships. Here's how he started out. The devastation that followed the 2001 earthquake in Kutch, Gujarat, led to the establishment of a unique organization for seniors. Called Vina Moolya Amulya Seva (VMAS) and run by Natubhai Patel, this is an organization that works towards finding life partners for singles, especially single seniors.
Patel, a government employee in Kutch during the earthquake, saw the destruction of not only lives but families too. He saw how many, especially senior citizens, were left alone in the aftermath. Their plight made him take a step towards helping them by starting VMAS.
While Kutch was where this organization started, today it has managed to reach out to more than 4400 singles of all ages from all over the country. They have been instrumental in the wedding of 52 couples, and amazingly 11 live-in relationships of singles above the age of 50.
"We organize sammelans (seminars) where prospective grooms can meet up with prospective brides," explains Mr. Patel. The seminars are announced in the local media through ads. He explains how it works. "Here we collect the bio-data of all the prospective candidates, then they are allotted numbers and then we introduce the ladies and then the men. They each shortlist the ones they want to meet. We give the women the preference to decide first and then organize on-the-spot meetings. They are then free to exchange contact details and arrange further meetings."
VMAS started initially in Gujarat, in the cities of Rajkot, Ahmadabad, Vadodara, Surat and  Jamnagar. Today Patel has managed to reach out to people from all over the country, from  Hydrabad, Pune and Banglore to Ranchi and Bhopal.
They treat the bio-data submitted as proof and don't get into the background check of the person. "Our responsibility is to make two willing persons meet, from there on it's up to them how they want to take it forward."
On being asked how this service helps seniors, Natubhai Patel says, "We wanted to help the senior citizens live the remainder of their life with a companion and that is why we started this service."
And if there are people who raise an eyebrow at live in relationships among seniors, he honestly admits the reason why some of them have opted for it.
"Most of our unions have been successful yet there were cases which fell through. Having the last few years of their life wasted in court cases was not our intention, and this made us suggest live-in relations." This ensured that seniors could have a companion to share their lives without any legal complications that marriage might bring in, especially where property is involved.
Patel understands the difficulties an Indian woman would face to participate in these sammelans, which is why they arrange for all the expenses for women coming for the meetings. Their travel as well as their stay is provided for.
Though he has faced opposition in a few places, yet Natubhai Patel feels that society is opening up and children are now approaching him to find partners for their parents. He feels his priceless service is helping society become more tolerant and accepting to the needs of our senior citizens. You can contact Natubhai Patel on natubhai.vmas@gmail.com.
— With inputs from Mumbai based writer Sheetal Mehta, who interviewed Natubhai Patel
Also read Finding Love After 50: True Stories 
About Author