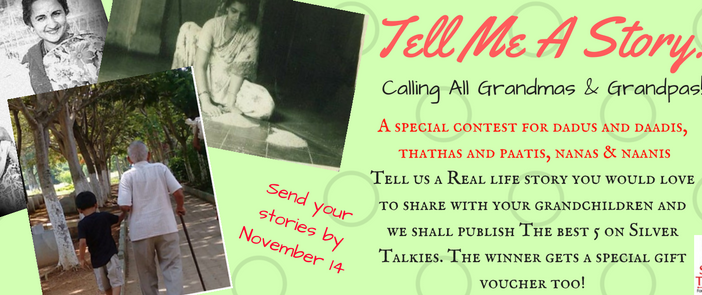 A Special Contest For Grandparents On Children's Day
Silvertalkies has a contest on again. This time it's a contest for grandparents. Send us a story from your life, an anecdote about something or someone or a slice of history you would love to tell your grandchildren about. Keep it anywhere between 350-1000 words. The best entry gets a gift voucher. Email your entries to mail@silvertalkies.com.
The idea is to share stories and memories from one generation to another. So dig up your best anecdotes and get writing!

About Author