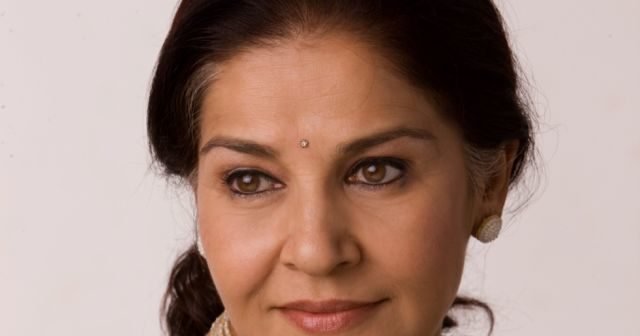 Acting, Directing & Finding Companionship At 60: How Suhasini Mulay Has Defied Stereotypes
National Award-winning Actress Suhasini Mulay has defied stereotypes through her life. She shares her journey with Silver Talkies.

One of actress Suhasini Mulay's earliest memories, around the time she was "8 years old," was sticking stamps on film festival invitations. Her mother, filmmaker and historian Vijaya Mulay, was the founder of the Federation of Film Societies of India. Vijaya also worked for the Central Board of Film Certification and her daughter grew up knowing good cinema. In her late 60s now, Suhasini remembers watching a Federico Fellini film standing in the projection room. "I wasn't 18 yet, so my mother probably wouldn't have allowed me to watch it otherwise." Movies were everywhere around Suhasini. "That's what made me look at cinema as an art form as opposed to entertainment."
At 16, Mrinal Sen cast Suhasini as Gauri in his award-winning movie Bhuvan Shome. It was 1969. A known name in Hindi cinema and television today, Suhasini has come a long way since then. Her acting journey restarted with Gulzar's Hu Tu Tu, getting her the 1998 National Award for Best Supporting Actress. Other memorable roles have been in movies like Lagaan, Dil Chahta Hai, Jodha Akbar, Yun Hota To Kya Hota and several television serials.
Hers is an impactful, dignified presence on screen, her personality leaving a mark even after a short appearance. Whether it is Queen Padmavati in Jodha Akbar or Akshaye Khanna's quietly firm mother in Dil Chahta Hai, she seems to fit roles that require a strong woman to the T.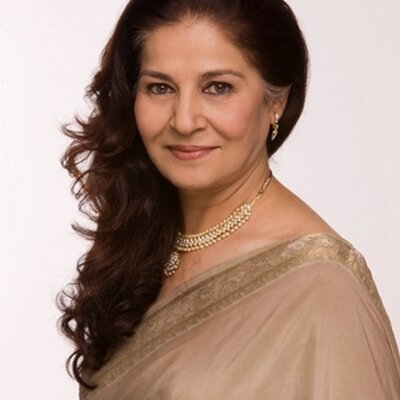 A House of Women
Suhasini lost her father early. With a mother like Vijaya, who scripted and directed films for Doordarshan, produced educational films for children and made documentary films that were supported by filmmakers like Satyajit Ray and Louis Malle, Suhasini's point of inspiration in life was quite fixed — It was her mother, the strong and talented Vijaya. "My mother is 97 now. She grew up in fairly extreme poverty and used to sell vegetables. She grew up tough and made me and my three sisters grow up tough too."
The girls were raised in an all-woman family. One where education and "intellectual pursuit" received more appreciation than good looks. "We were taught to be fiercely independent and self-reliant," Suhasini reminisces, "I did not realise girls played with dolls and boys played with screwdrivers because such distinctions did not exist at home."
She remembers fixing a broken iron while visiting a friend. "They looked at me in awe because a girl had fixed it and I did a huge reassessment of myself!" she laughs. In hindsight, growing up in her unique household made Suhasini realise the small acts of discrimination she had never been aware of. "When we were 12 or 13, all girls used to go home at 6 pm, while I was still playing with the guys. I later realised that lot of little things like that were out of the norm."
The upbringing gave her the independence and innate courage to take on interesting life choices and become a firm believer in equality.
Finding Her Calling
In Bhuvan Shome, Suhasini did not know anything about acting or film making but was able to hold her own against the talent powerhouse that was actor Utpal Dutt. Sen offered the movie after seeing her in an ad film. "I had modelled for Pears Soap for Lintas, when Alyque Padamsee was the CEO. I got paid Rs 1500 and must've been 16." Despite her early initiation into cinema aesthetics, the importance of her debut film struck Suhasini much later. "I was not acting in the film. I did not try and adopt another persona because I didn't know how to. It was all completely natural and the success had more to do with Mrinalda's good casting."
Movies were not on Suhasini's mind even after she received praise for her first film. She didn't want to run around trees in Bollywood and went off to study instead. "I had this notion of being able to help the farmers and signed up for a course in Microbiology and Chemistry at McGill University in Canada." Halfway through it, realisation dawned that what was taught in the course wouldn't be applicable in India. So Suhasini did the smart thing and switched to Radio, TV and Film Production, the only other course of interest to her. Once back home, she worked with Door Darshan and FTII, eventually moving to Kolkata to assist Satyajit Ray, followed by Mrinal Sen.
"I finally decided to try and start off on my own and went through struggle because nobody will give an unknown director any work."
She eventually did a documentary on adult literacy called Likh Ke Do, which was bought by UNICEF. "That opened doors for me and I worked as a documentary filmmaker for 26 years!" Not many know this but Suhasini won several accolades as a documentary film maker. Four of her documentaries have won National Awards. One of her award-winning documentaries, An Indian Story, was based on the 1978 Bhagalpur Blindings, where a set of undertrials lost their vision when acid was poured into their eyes; Another has been on the Bhopal gas tragedy – Bhopal: Beyond Genocide. "I felt if there was real cinema it was in the documentaries and that portraying reality was much more fascinating than a representation of it in fiction," she is quoted saying in Shoma Chaterji's book, Filming Reality: The Independent Documentary Movement in India.
During her directorial streak, Suhasini also acted in some films that weren't part of mainstream Bollywood. Hu Tu Tu, which brought her back to limelight, happened during a chance conversation with Gulzar for an Indo-Pak program.
With her re-introduction to acting happening in ate 4l0s, Suhasini was nothing but pragmatic. She had just ended a long-standing relationship around then. "I was at a crossroads in my life and needed the money," she says with refreshing honesty. "After Hu Tu Tu, director Ashutosh Gowarikar saw the promos and that's how I got Lagaan. Zoya Akhtar and Farhan Akhtar were on the sets of Lagaan and I was offered Dil Chahta Hai." While luck may have played a part, Suhasini says it also helps that she brings discipline into her work. Whether in films or television serials. "I arrive on sets on time, I don't complain if I am not used for 5-6 hours and that has helped me to get work."
Despite the offers coming in, direction remains her drug of choice though. "Acting does not give me the same buzz that directing does. As an actor the best you can do is interpret the script written by someone and be directed by someone. It doesn't turn me on."
It wasn't easy to switch to being in front of the camera after being in charge behind it. "Hu Tu Tu me maine Gulzar se badi daant khayi (I got scolded by Gulzar during Hu Tu Tu a lot). My brain would go behind the camera; if the reflector moved, I'd stop. I had to train myself to move away from the technicalities to being in front of the camera." Suhasini gradually learnt to switch hats and switch it well too. "It helps because I know technically what is involved."
She enjoyed doing films like Lagaan, which was shot on location for seven months near Bhuj. "There would be lunch for 540 people on a daily basis. When I was shooting Lagaan, I did not have an idea that it would become a cult role."
A New Beginning
If she restarted a new career in her late 40s, Suhasini started a new chapter in life at 60. In 2011, she got married to Atul Gurtu, a particle physicist. Gurtu, a widower when he and Suhasini met on Facebook, was part of Tata Institute of Fundamental Research and the team that worked on the Large Hadron Collider at CERN.
Despite his credentials what captured Suhasini's interest was an article written by him about his first wife whom he lost to cancer. "It was about what he and his wife did after they discovered she had Fourth Stage Cancer," she says. "In the years that they had, they did everything she had wanted to do. They had been married for 36 years. He also sent me an email which made it clear that he was looking for companionship and serious about settling down with somebody."
Suhasini is candid when describing what guided her towards marriage. "As you grow older, your friend circle sinks and as a single person at a certain age you are more the odd man out than you were before."
But she had certain conditions before saying yes at 60. "I sat down and put on paper what was it I was looking for, what was it I was willing to negotiate and what I was not. One was lifestyle. I did not want to marry a puritanical person, nor someone with divergent political views or very religious."
Suhasini meet Atul at a mall and then took an hour and half long drive with him. "We spoke about everything under the sun. For both of us, the drive decided that there was a chance this could lead somewhere."
If she ignored age-related stereotypes when she found the man who could be a companion after being single for several years, she also stuck to the ideals she believed in and had grown up with.
"One quality in a partner that was completely non-negotiable was equality. I was not talking about holding doors open for the lady. To me equality is if I'm working and coming late, then the job of ensuring there's dinner on table is his. Lot of people support equality but don't deliver the goods."
Non-conformist, independant, talented and outspoken, that's Suhasini Mulay for you. We truly believe she has more awards, accolades and unusual achievements waiting in the years to come. All in her inimitable, straightforward way.
---
Featured image: Suhasini on her wedding day with husband Atul Gurtu
All images courtesy: Twitter
---
Liked this story? You may also like to read: Dolly Thakore & The Variety of Work
About Author