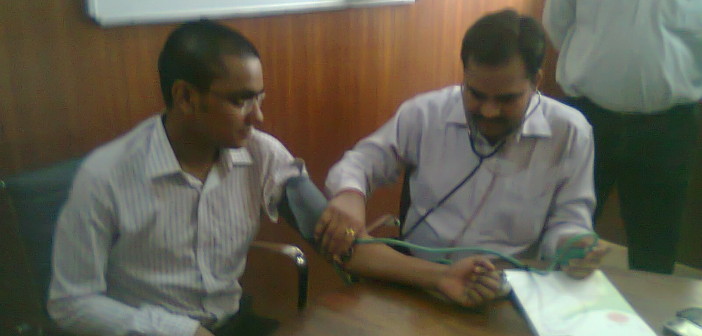 Alacurity Services – A Healthcare Facilitator
A friend in need is what Alacurity Services promises to be if faced with a health related emergency. This one-of-a-kind service provider in Delhi and NCR is worth noting about.
Ever experienced/ dreaded having to take a loved one for treatment to a different city and feeling lost in the jungle, not knowing where to go, where to stay, whom to approach for help? It can be a nightmare dealing with such a situation, especially if you have no family or friends to support in the new city.
However if the city happens to be Delhi/ NCR you may be able to find some help from Alacurity, a healthcare facilitator that aims to be your extended family member.
They help you by suggesting which hospitals or doctors are best for treatment of your loved one, can help set up appointments and also arrange for accommodation and transportation etc. They can also help arrange for imported medicines at discounted rates, medical equipment either for purchase or rental, nurses/ attendants/ physiotherapists for post hospitalisation care.
However they do not provide any emergency services or any form of medical advice.
Launched in 2012 by Mr. Shyam Sunder Znwar, an ex-investment banker, Alacurity has already served over 3,000 customers.
Alacurity came about as Mr. Znwar realised existence of a huge service gap, hence potential in the healthcare segment. Mr. Znwar elaborates, "I was looking for a business opportunity that had a huge demand potential and was also scalable. I also wanted a business that targeted the current generation as the deciding authority". He got friends and family together to set up a seed fund InQvent Holding and a Delhi-based senior doctor as co-investor to start Alacurity. The business model is based on tie-ups with super speciality hospitals, diagnostic labs, physiotherapists, nurses, attendants, medical equipment manufacturers/dealers, ambulance providers and embalming providers etc. The revenue is largely commission based but you may be charged a nominal fee depending on the nature of the service.  Mr. Znwar insists that their rates are competitive and much lower than market rates.
The venture has five service lines to offer, covering both pre and post hospitalisation care –
Medical Concierge – The company can help set up appointments, arrange accommodation, transportation etc. both for domestic and international patients.
Preventive Health check -ups – Alacurity has tie-ups with hospitals and diagnostic labs and can offer you preventive health check-ups at discounted rates. They have pre-defined packages as per age groups, which one can choose from or even ask for customisation. For certain packages they even offer to and fro transportation.
Professional help – The Company has tie-ups with agencies that have nurses and medical attendants on their rolls and can be arranged for as per your needs. Physiotherapists and translators can also be made available.
Medical Equipment – Alacurity has tie-ups with medical equipment manufacturers and can get you medical equipment like hospital beds, suction machines, oxygen tanks, portable ventilators, wheel chairs, C-pap etc. at rates better than market rates, as no dealers are involved. The company can also help you rent out medical equipment through medical equipment dealers in the city.
Online Health record – Once you use Alacurity's services you are provided with a unique log-in and password to be able to access your health records online from anywhere, making it easy for your loved ones or your doctor to access your records.
Alacurity currently offers full services in Delhi and NCR, stretching from Kurukshetra to Ballabgarh. The company is currently working on its expansion plans and evaluating franchisee model for the same and should be seen soon in other cities.
So if you are in Delhi or NCR and confused where to go for your treatment or check-ups you may want to talk to Alacurity professionals and get some advice.
Website – www.alacurity.com
Address – Alacurity Services Pvt Ltd
805, Pearl Best height Tower II, Netaji Subhash Place – New Delhi 110034
Phone – +91-11- 45038666;   +91- 11- 45037666
About Author