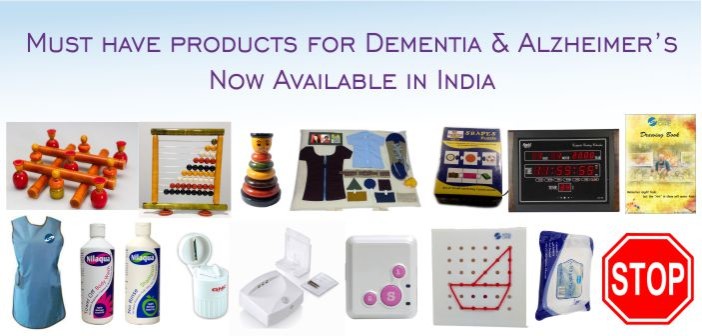 Alzheimer's & Dementia Care Solutions From ApnaCare
Alzheimer's & Dementia Care solutions from ApnaCare are designed to factor in safety and cognitive stimulation and can be an useful tool for caregivers.
Alzheimer's Disease is a term that is becoming fairly widespread in our daily lives. We frequently come across results of studies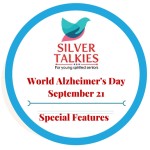 indicating some progress in finding a cure for this untreatable ailment or news of miracle diets to keep Alzheimer's Disease at bay; Very often we hear about elder suffering from Alzheimer's gone missing because they just wandered away, unable to remember their name or their homes.
Alzheimer's Disease has been termed as a global epidemic. Statistics suggest there are 47 million people worldwide affected by dementia and this number is expected to go up to 76 million people by 2030. India constitutes almost 9 percent of this population, with approximately 4 million people in our country living with this ailment.
So how does one deal with this giant of a problem? While there are no clear answers yet, doctors believe that the symptoms can be treated and progression can be slowed down through a combination of physical exercise, healthy diet, social companionship and mental stimulation. As an Alzheimer's patient progresses from one stage to another, the cognitive and behavioural faculties deteriorate, requiring constant stimulation and redressal.
Alzheimer's & Dementia Care Solutions From ApnaCare
Addressing some of these concerns and needs is ApnaCare, a company focusing on comprehensive home healthcare services for seniors. Launched in 2013 by Ramu Muthangi after undergoing a traumatic experience trying to find the best care and support for his father, ApnaCare is aimed at being an end to end solution provider in home healthcare space. After establishing a network of service providers through whom the company delivers high quality services at best prices, Muthangi has now conceptualised and devised an Alzheimer's & Dementia Care kit that can help people affected by the ailment be independent. The kit is result of extensive research and inputs from many medical practitioners and comprises of tools and aids dealing with various aspects of rehabilitation, activities of daily living and safety.
Most notable in the kit is an activity pillow that allows a patient to explore seven different activities of cognitive and sensory stimulation. The pillow provides lacing, buckling and zipping activities, a flip-and-feel assortment of fabrics for tactile stimulation, cloth animal pictures, and a shape matching activity in which each shape is permanently attached to the mat by a cord to prevent loss. Each activity offers engagement for hands that may just want to do something or may be bored or agitated. In addition to the activity pillow, the kit includes few other aids of cognitive stimulation – puzzles, games like tic-tac-toe, wooden stacking ring and an abacus, among otherd. Also included is a digital clock helping persons with Alzheimer's keep track of time and ease time related confusion, as people tend to get disoriented as Alzheimer's progresses.
Staying Safe 
The kit also includes a wearable GPS tracker, a motion sensor night light and a simple STOP sign that can be put on the inside of the main door, to prevent wandering, adding to the safety quotient. "An experiment at Benrath Senior Centre in Düsseldorf with a fake bus stop set up in the premises, proved very successful in preventing the resident seniors with dementia from wandering away. A visible STOP sign on the inside of the main door or any other door can be an effective deterrent," shares Muthangi.
To assist with activities of daily living, the kit comes with aids like pill cutter, crusher; non rinse shampoo and body wash, phone with a picture app enabling easy recollection of loved ones via pictures, as advanced Alzheimer's patients struggle with remembering names as the disease progresses. Also included are an apron, scoop plate, adult wipes and most importantly, a caregivers' handbook guiding them how to deal with the many aspects of the ailment.
Amrita Patil Pimpale, Dementia care consultant and founder of Echoing Healthy Ageing says, "These kits can be useful and very handy for patients in later stages of dementia, as sensory pillows and other aids of cognitive stimulation can help calm down a patient. Also a GPS tracker is an important gadget to have, as patients in later stages tend to forget to carry their mobile phones and can easily wander away as they lose their memory."
To know more about the Alzheimer's & Dementia kits and the availability of the same, you can contact ApnaCare at info@apnacare.in or +91 (080) 30752584 (Bangalore), +91 (044) 33720566 (Chennai), +91 (040) 30911106 (Hyderabad) and + 1 (650) 3539328 (USA).
About Author