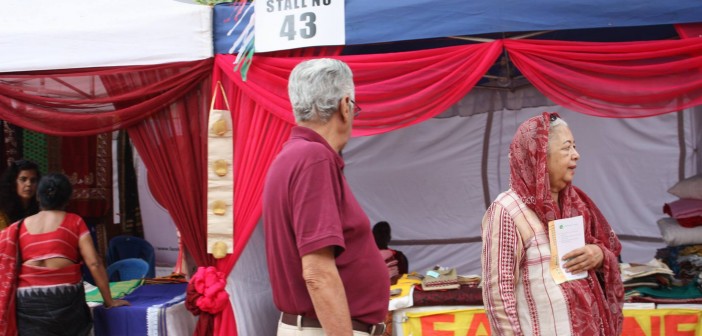 Anandam – Article in Bangalore Mirror – October 2015
AGE IS JUST A NUMBER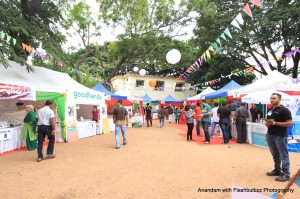 By: Roshini R
It is never too late to be creative or have fun and that is exactly what Anandam, a flea market by senior citizens, is all about
Do you think your grandma is incapable of coming up with anything other than stories to keep you entertained during a family lunch? If yes, then Anandam, a bazaar with special focus on elders, is the place for you to go to on Saturday. It is the 2nd edition of the fun-filled flea market, whose main focus is the stalls that are run by senior entrepreneurs.
These exhibitions are not going to be the pickle and papad stalls that you would expect but trendy and innovative ones that will blow your mind. Jayashree Chakraborty, a 66-year-old, is going to be selling her hand printed saris, dupattas and home furnishings and says that the idea of providing a platform for the elderly to exhibit their talents is just marvellous. "I have loved painting since childhood and because of Anandam I have the opportunity to do some business as a result of my passion as well as feel joyful at being a part of this event."
DS Rajalasthmi, another senior who will be showing off her incredible bonsai creations, is a great grandmother and extremely excited to be a part of Anandam. "I thoroughly enjoy gardening and to be able to share something big in a small package is so wonderful," she says enthusiastically.
Suchetadhama, a trust that provides medical support for the elderly with dementia and other age-related mental illnesses, and Silver Talkies, an online platform for the elderly to be creative, have joined forces and decided to hold an event that is solely focused on the elderly. "Since both organisations work for the betterment of the elderly, we decided to come up with something together, that will help uplift the old as well as make it enjoyable for them," says Nirmala Karunan, Managing Trustee of Suchetadhama.
And just because this flea market is centered around senior entrepreneurs, it doesn't mean that it is only for the aged. They have a special kids corner featuring pottery, clay modelling, Halloween mask making and crafts. "Another theme of this flea market is to bridge the gap between the youth and the aged," says Nirmala Karunan. "It presents an opportunity for the young to be taught to empathise with the elderly." Along with these exhibits, Anandam also offers zumba sessions for the elderly.
To read the article online visit http://www.bangaloremirror.com/entertainment/lounge/Age-is-just-a-number/articleshow/49587853.cms?
About Author