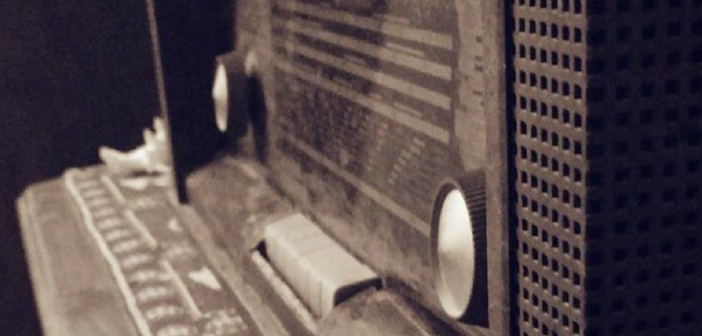 And Here Are The Winners Of Our Memory Makers Contest
Our contest The Memory Makers was about photographs of objects that belonged to an ancestor or have been part of your life for a long time. A keepsake you truly treasure; one you have cherished over a number of years and continue to do. The idea behind the contest was to celebrate August as a month of memory, in keeping with a Silver Talkies tradition since we began. Along with the contest, we will also share stories of times gone by throughout the month. Let's try a create a virtual album of times gone by.
We thank you for your overwhelming response and for sharing your precious keepsakes with us. Over to the winners who receive gift vouchers from www.seniority.in
HMV Gramophone in perfect working condition from 1945
This machine was bought by my father in 1945 for Rs. 90, which was a big fortune in those days. It has been in our family for last the 72 years. I'm 59 now and my earliest memory of the gramophone dates back to the time I was 5 or 6 years old. My whole childhood was spent playing with this fabulous music machine. So much so that once my mom threw it out of the house since I was neglecting my studies due to it. I again picked it up and kept it safely. I would open it and grease it regularly. It is manual winding type of machine and requires no batteries or electricity and is still  in excellent running condition though the needles required to play the records are not available easily. I have very few left and plan to purchase a pack of needles from Delhi where it is available at whopping price of Rs 500 for a small pack of 100 needles. The 78 RPM records that are needed for this machine are no longer manufactured. I have about 12 records left. The rest are broken since these are very fragile. It is truly a lovingly kept keepsake for me.
–Dr Sridhar Saxena, 59, veterinary doctor, Haryana
Mr Saxena wins a gift voucher of Rs 2000 from www.seniority.in
---
Pre-Partition Locks From Rawalpindi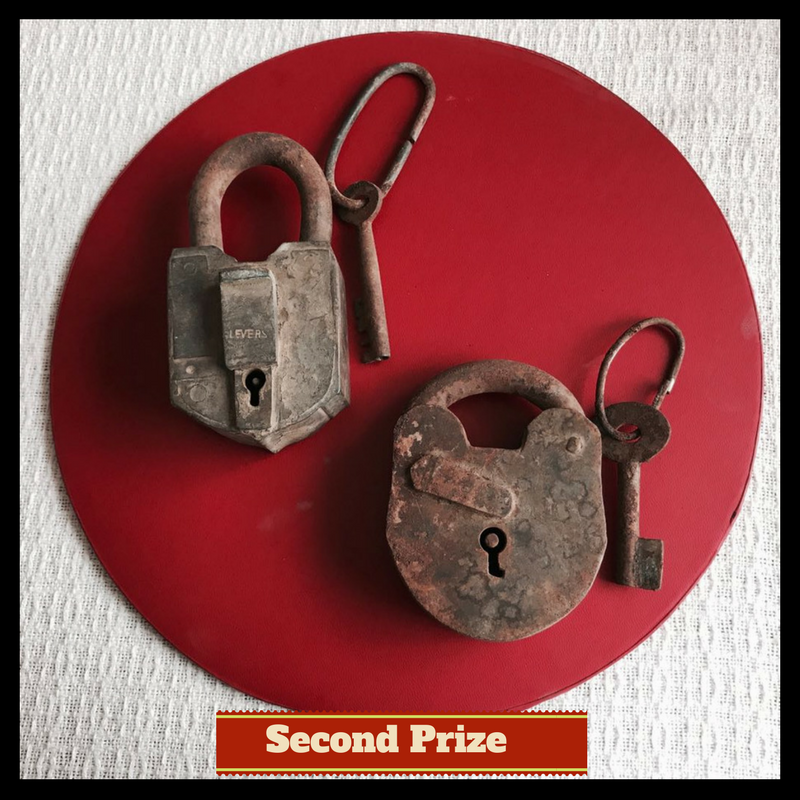 These locks belonged to my grandfather Diwan Chand Mehta. He was a supplier of meat to the British Army and used to lock his office with these. When partition happened, in 1947, I was just seven days old and was born in Rawalpindi, Pakistan. My mother brought me and my brothers to Delhi and we stayed in a camp. Our situation was so bad that we did not have time to get any possession with us. When my father Ramlal Mehta joined us, the only thing he got with him were these two locks because of the sentimental value attached to them. He wanted to carry a memory of his father who would use these and was no more. These have been passed on to me and are nearly 120 years old. The best part is that they still work! These locks are very precious to me and bind me to my proud ancestral legacy — we come from a family of war veterans. No modern artifact can compare with the stature of these locks which have found a place of pride in my drawing room. 
— Meena Vohra, 70, Ceramic Artist, Delhi
Ms Vohra wins a gift voucher of Rs 1500 from www.seniority.in
---
Letter From Grandfather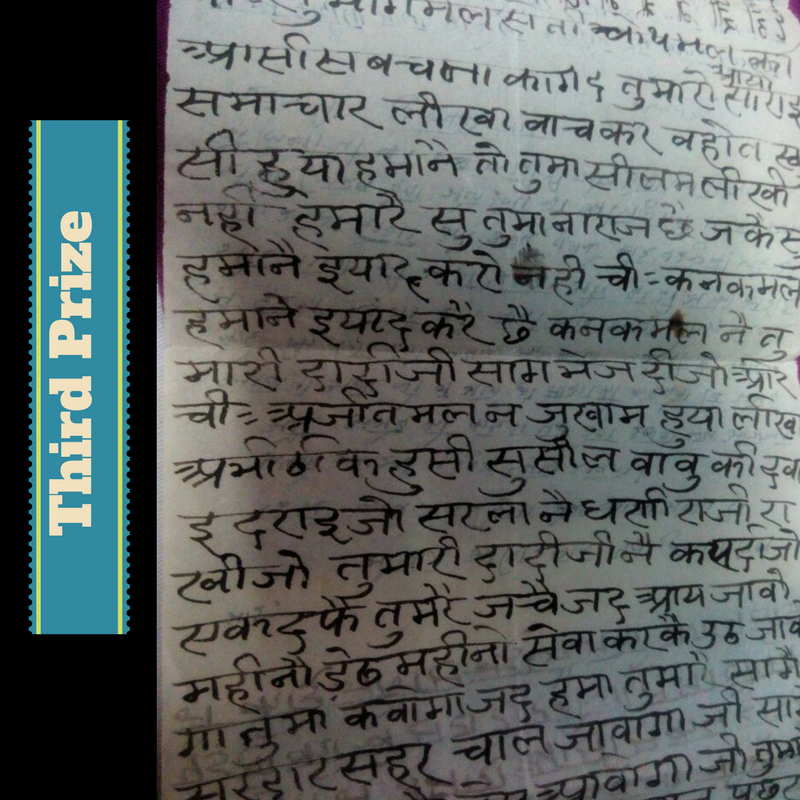 This is a letter from my grandfather. We are  eight siblings – four brothers and four sisters. Even in those days in a supposedly conservative society like ours (we belong to Rajasthan), my grandfather never discriminated between  grandsons and granddaughters. On the contrary, in a letter to my  father, he specifically asks him to 'take good care of  me and keep me happy.' Today both my grandfather and my father are gone but I treasure the letter. It is a valuable keepsake for me.
— Sarla Singhee, homemaker, Bangalore
Ms Singhee wins a gift voucher of Rs 1000 from www.seniority.in
About Author