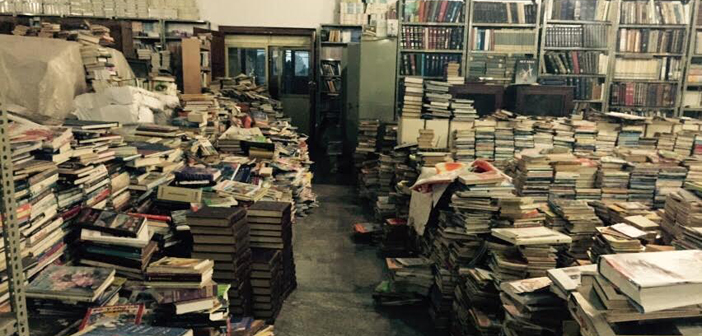 The Book Collector: Anke Gowda
Anke Gowda's record-breaking collection of books is accessible to all and can easily be called the pride of Karnataka. Vishaka Srinath visits his Pustaka Mane (House of Books) in Mandya.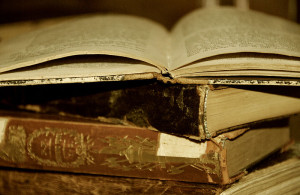 He sleeps on the floor in a corner room of the godown that houses his gigantic book collection. Anke Gowda, 66, a farmer's son by birth, is today one of South India's largest book collectors. 'Collection' is a small word to describe Gowda's stock of books housed in Pustaka Mane. They are his first family and books can be found in every nook and corner of his home, from the porch to the kitchen. The former sugar mill worker turned book collector has a diverse collection of 2,00,000 books collected over 30 years. Gowda lives in Mandya, a district in Karnataka, a few hours away from Bangalore. His story is truly one that reflects that depth and charity of the human spirit.
Childhood Passion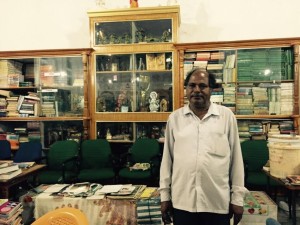 Born into to poor household, Anke Gowda attainted a special interest in books as they were unavailable for him. The want turned into a hobby encouraged by his teachers and over the years, has turned into an obsession. Gowda's favourite professor Anantharamu nurtured his passion for books when he was doing his post graduation at Mysore University. After completing his studies, Gowda joined a sugar factory in Mandya. But his passion to collect books did not wane with work. "I was buying books wherever I went on duty, that was my duty," he confesses proudly. The locals in Mandya often tease him about this obsession but Gowda just laughs it off. His wife, Vijayalakshmi, recalls the time when her husband bought books with the money meant to buy provisions for the house! A small example but one that highlights the value collecting books holds for him. It also makes you wonder about the passion that drives this man to do this, part fuelled by his love for books and part fuelled by his desire to spread knowledge.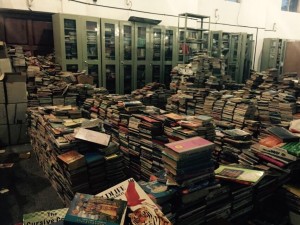 The Collection
The majority of Gowda's earnings goes in purchasing books, be it any genre. When I visited his book house in Harahalli, the collection cut across religion, language and subject. It included 22 different Indian languages and 8 foreign languages. It is estimated that his house, named 'Pustaka Mane,' houses over two lakh books. Beside books, his rare collection extends to a huge number of coins, stamps, old Hindi movie posters, old English and Indian newspapers, magazines and currency notes. His collection also includes the entire literature of Kannada literary giant Kuvempu and 566 publications written on him. Gowda even collects different types of invitations, wedding cards and greeting cards. He has been doing this since 1975. He now has over five thousand different type of cards.
Gowda's dream is to own the world's largest private collection of books. While he may have big ambitions, he is unable to fulfil them for want of funds. At present, he is unable to afford employees to organize his collection for the convenience of his visitors and books are heaped in a disorganised pile. "I spend 60 per cent of my salary on books,"  Not surprisingly, he has sold his entire property for the sake of his passion. Yet, the financial crunch has never stopped him from indulging in this unusual endeavour. For Gowda, this is not an effort in vain. His library has helped many research students from various parts of the country in pursuing their dreams. It is open to students and anyone who is interested in attaining knowledge. Gowda has received many awards for his passion.
The Karnataka state government  felicitated him with the prestigious 'Kannada Rajotsava Award' in 2014. The Library Association of Karnataka awarded him with a State Library award in 2011 for his personal collections. He has also won the Karnataka state award for his philanthropic work in the field of education in the state of Mandya in 2012.
Future Aspirations
Gowda's desire to establish a good library in his hometown is finally taking shape. He wishes to provide ample access to books for future generations, especially those who may not have easy access to them. He will soon be recognised by the Limca Book of Records for his massive collection. His aim is to increase his collection to over a crore of books in the next two years. All these goals keep this 66-year-old man busy and terribly active, as he spends a large portion of his day in sorting and organizing his library.
Gowda's 'Pustaka Mane' or 'House of Books' is open to all and he is never tired of entertaining visitors. He wife provides a continuous flow of tea and coffee for the readers, visitors and anyone who is ready to have a lively conversation with the couple. Gowda keeps a logbook to record the flow of visitors and says that the encouragement he gets from the feedback received makes him work harder to grow his collection, provide access to it for those who need it and work towards preserving it.
If the selfless and unusual passion of this bibliophile interests you, you can visit him here:
Anke Gowda's Pustaka Mane:
Haralahalli, Pandavapura, Mandya 
Karnataka
Pin code: 571434
Mobile: 9242844934
You can also visit him here  http://www.ankegowdaknowledgefoundation.org/
About Author