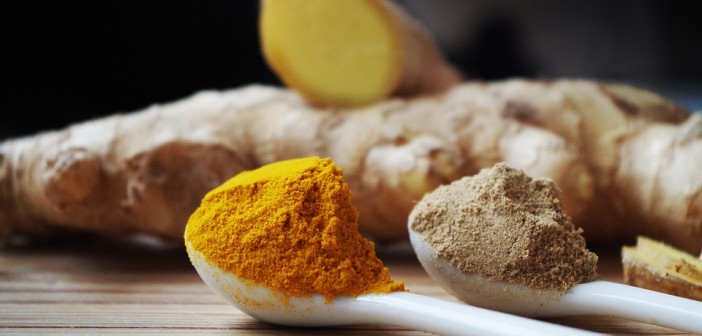 Ayurvedic Home Remedies from Granny's Inn
Ayurvedic home remedies have always been used by Indian grannies to cure everything from aches and pains to coughs and colds. Granny Asha of Varanasi home stay Granny's Inn shares some from her kitchen with Manisha Panwar.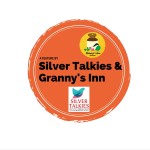 The West has been raving about the curative properties of their latest foodie discovery – Turmeric Latte, or in other words good old 'Haldi Doodh.' Long before the Starbucks Turmeric Latte had such a cult following, our grannies were spreading the goodness of Ayurvedic home remedies on a daily basis. Granny Asha from the cosy Varanasi home stay Granny's Inn is one such granny. In fact, this feisty granny epitomises the adage – Age is just a number. This enthusiastic 67 year old began her entrepreneurial journey at the age of 64 to battle depression. Talk to her for the first time and you feel that you have known her all your life. Apart from running an award winning home stay, Granny Asha is also an ardent follower and admirer of Ayurveda and has several Ayurvedic home remedies up her sleeve than just 'Haldi Doodh.' We took the opportunity of asking her a few 'Gharelu nuskhe' or Ayurvedic home remedies for senior citizens that can keep them healthy and energetic.
While Granny Asha's tips are largely focused on senior citizens, these also come in handy for people of all age groups and ensure a healthier and fitter body.
Memory
As people grow older, the nervous system begins to weaken thereby causing normal forgetfulness. Granny Asha suggests that Brahmi and Ashwagandha be added to the diet to ensure faster memory. These two are available as tablets. Also add 5 to 8 soaked and peeled almonds to your daily diet. Why soaked almonds, you ask? The brown, rough skin of the almond contains an enzyme inhibitor that the human body cannot break down, making digestion difficult and restricting the body from absorbing its nutrients. Soaked and peeled almonds on the other hand, help with digestion.
Digestion
Take 5-6 tulsi patta (Indian Basil leaves) + ½ inch Adrak (Ginger) + 2 cups of water. Boil all for 15 minutes or till the quantity of water reduces to half. Drink this concoction twice a day for better digestion.
Bone Health
Add Ragi Atta (Finger millet flour) to your diet to strengthen your bones. This is especially good for people suffering from arthritis. Rich in calcium, Ragi atta takes care of the bones (Incidentally, the same atta is given to toddlers during their growing years). Also add Aloe Vera juice to your diet for stronger bones.
Constipation
Add high fibre food to your diet. Eat daliya (broken wheat), oats, rajgiri (amaranth flour) and nuts on a regular basis. Daliya can be made sweet or salted according to taste. Have plenty of fruits.
Cough and Cold
Have Ginger juice – ½ teaspoon with 1 tsp of honey to keep the cough at bay. Boil Licorice or Mulethi (about 2 sticks) in 3 cups of water. Boil till the quantity comes to half and drink at regular intervals to cure persistent cold. (Granny Asha believes mulethi has a 100 per cent strike rate to cure your cough!) Have tea made with all herbs – Ginger, Cardamom, Licorice and Cloves.
Detox
Detox the body on a continuous basis. Half a glass of Aloe Vera juice taken with ½ tsp of tulsi (basil) juice is the best detox concoction.
Pains and Aches
For regular pains and normal aches, add haldi (turmeric) to the diet. Milk should be had with good quality haldi every night before retiring to bed. Turmeric is a natural antibiotic. For gout, have garlic pods (2 or 3) early morning on an empty stomach. For toothache, rub clove oil in the affected area or chew on a single clove for instant relief.
Exercise and taking care of oneself
Regular exercise of any kind is a must everyday. Whether it is a small stroll, walk or swimming, physical activity aids healthier living. Go for regular massages (Ayurveda with its natural remedies are the best suitable. If you visit Varanasi, don't forget to visit Granny's Inn and ask Asha Granny for some nice places to get the best Ayurvedic massage in Varanasi.)
And while Ayurvedic home remedies will keep you healthy and happy, meditate, meet positive people, have fun and most of all laugh out loud, Granny Asha signs off!
About Author