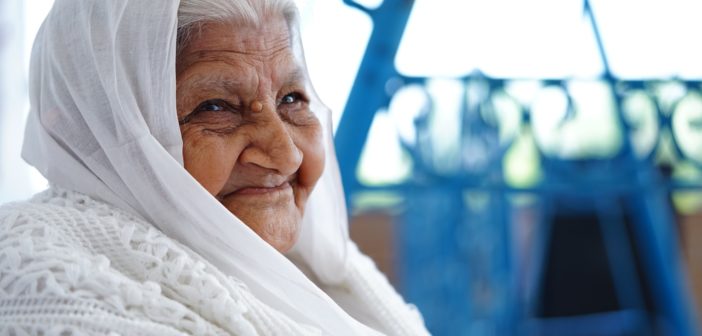 Bonding Among Generations: How The Young & Old Can Live Happily Together
Living with another generation under the same roof can have many advantages but isn't always easy either. Empathy, understanding and patience can go a long way in creating great bonds. 
At 70, Reita Narang of Pune says she is doing more than she ever has in her life. When I visit her home, she has just come back from a chair yoga session and says she has exactly 40 minutes to chat before she heads off for a movie with her 'girlfriend gang.'
The movie is followed by either lunch, chaat or coffee at the food court of a local shopping mall. "I'm back home by 4 pm, just in time to ensure my grandchildren have someone from the family at home when they get back from school."
Narang lives with her son and daughter in law, both busy professionals. While they are lucky to have good help to take care of the children and housekeeping, Narang chips in to ease things for her daughter-in-law, Seema Sharma, 40, who is thankful for the help. "I have ensured ma doesn't have to do any hard, physical work or cut down on her social life by having enough help at home. But it's a huge relief to know that there is an elder at home supervising the kids' food, activities, screen time, etc when I'm at work or travelling for it."
Both women feel it's important to set boundaries so that the younger generation doesn't feel the older generation is overstepping and the older generation do not feel restricted in their activities by the overconcerned younger lot. 
Sharing a living space with another generation comes with its advantages. Indian culture celebrates the values, connection and bonds that children can grow up with when they share space with elderly loved ones. Many of us have fond memories of growing up with grandparents telling us stories or singing us to sleep. The elderly too have the support and help available readily when they live with family instead of staying alone. But the fact remains that the generation gap is a reality and it isn't always easy for different generations to share the same space. Stories of intergenerational discord are common.
We spoke to elders and younger people to find out what makes for great intergenerational bonding and co-living. Here is some advice we gathered.
Shun Judgement & Stay Supportive
Ramesh Sood, 59, lives with his wife, son, daughter-in-law and a grandson he and his wife dote on in Pune. The popular coach and mentor thinks it's a give and take. "Gap between older and younger generation at home can be overcome by realizing just this one thing — If earlier a generation gap meant 1x then due to the speed of change and emergence of a world of accelerated digital flows, this gap has increased to 4x or more in present times. Therefore, the older generation needs to shun judgment and be quietly present if the young ones ever need the support of experience. Oh yes, it would need a tremendously conscious effort that's difficult but not impossible. The external environment is completely different today than it was 20 years ago and our young ones are required to sustain themselves in that environment. Let us accept this one fact," says Mr Sood.
Have Your Own Life
Narang believes it's important for elders to have their own life, especially when living with the younger generation in the same home. "Otherwise you will be lonely as they are busy with their own lives and feel bad about it."
Narang says elders often impose their ideas and way of doing things when they move in to live with their children. She believes you need to put boundaries in your thinking and judgement whether living with a daughter or daughter-in-law.
"When it comes to home management and children, be clear who has the prime responsibility, if it's your daughter-in-law and son, try to understand why they are doing things in a certain way, instead of interfering."
Talk It Out
What helped Narang in understanding these things were frank conversations with her daughter-in-law. "Instead of judging her or commenting on things I found hard to understand, I asked her the reason behind it and she explained," Narang says. Sharma on her part expresses gratitude. "I know that many wouldn't have taken the trouble to ask like ma did and may have formed their judgement. I appreciated that she asked and it has helped our bond!"
Sharma suggests intergenerational families that live together should talk things out with each other if they find something amiss instead of forming judgements in their minds that may lead to a future clash. "It applies to everyone, old and young."
The Young Need To Respect Experience
While the world has rapidly changed, experience has a lot of value and younger people need to understand that. "I expect them to know that 'Experience' is a truth that can't be denied. And therefore needs to be respected. The gap can be reduced by creating opportunities for happy meaningful conversations between generations," Mr Sood advises.
"It's important to teach that to the younger people at home, especially children and teenagers," says Arushi Khandekar from Mumbai. "Today's children dismiss the elderly often as they are not tech-savvy or as up to date with the latest things as they are. It's our job as parents to point out how much the elders' experience counts." Khandekar lives with her husband, teenage son and father in law. "My FIL is a math whiz who can still do complex sums in his head. Now that my son has realised that he has a newfound respect for dada and the realisation that there is merit in hard work and regular practice!"
Understand Needs From Their Point of View, Not Yours
Shashank Agarwal, 71, from Navi Mumbai, also thinks it's easier for diverse generations to live together if they respect and trust each others' abilities. "I drive everywhere and though my son expresses concern, he trusts my judgement on this and doesn't interfere. I, on the other hand, don't drive at night as I know it worries them. I'd request children living with elderly to not limit their activities because they are worried. We appreciate the concern but wouldn't like to be limited until the time our limbs allow us."
Patience & Empathy
Sasmita Das* lives with her in-laws, husband and children. Das thinks looking at intergenerational relationships with patience and empathy can go a long way towards improving things. "Don't jump to conclusions if something is said. Instead, put yourself in the person's shoes and try to understand the context. Age can be unkind sometimes, limiting mobility, life-choices, etc. A bit of understanding from the young in the family towards that would go a long way in creating a healthy atmosphere at home."
* Some names have been changed on request 
---
Cover image used for representation purposes only. Courtesy: Pranav Kumar Jain/ https://unsplash.com/
---
Liked this story? You may also like to read: What's The Best Way For Grandparents To Handle A Divorce?
About Author