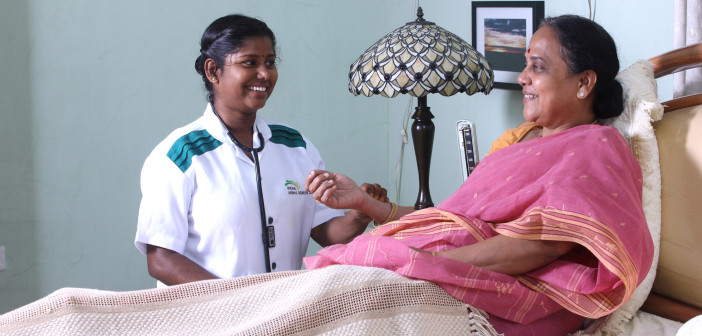 Care at home
Operating in Chennai and Bangalore, India Home Health Care aims at providing quality expert care in the convenience of your home.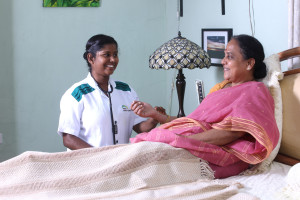 It was the need for organized players in the home care sector that motivated the founders of India Home Health Care (IHHC) to start their organization. "We found that there were a lot of agencies operating but it was a completely unorganized sector with a total lack of transparency," says Dr Anitha Arockiasamy, head of clinical operations at IHHC, one of the first organized providers in bringing people quality care in their homes.
Established in 2009, IHHC operates out of Chennai and Bangalore. The idea grew out of one of its founders, V Thiyagarajan's difficulty in finding a home care nurse for the parents of a friend. Mr Thiayagarajan is the founder and CEO of Sybrant, while IHHC's other promoters include Sameer Mehta, who is director of Dr Mehta's hospitals and German national Frank Goller, who is the director and CEO of IHHC.
What they offer
IHHC offers quality care for patients in their home. There are different care packages available for patients, depending on their physical condition and need. "To ensure quality we have our own proprietary protocol care plan," says Dr Arockiasamy, adding that on receiving a call, the operations team gathers information on the patient and draws up a care plan. Their home care operations include three levels of staff – Registered nurse, Associate nurse and Patient caretaker. All the homecare staff operates on an 8/10/ 12 hour shift on a daily, weekly or monthly basis. "The charges range from Rs 500 to Rs 1000 per shift depending on the level of care that is required," says Dr Arockiasamy.
At present all of IHHC's staff come from a hospital background which is a huge advantage for the patients and adds to the reliability factor. The company started with providing only nursing services in Chennai and later realized that there was a lot of requirement for medical caretakers as well in the market. They then developed this service line and are seeing a great demand for the same.
"Registered nurses are required mainly for patients suffering from chronic diseases or post operative care that requires constant medical care and monitoring," Dr Arockiasamy adds. Some examples of skilled homecare include administering injections, administration of oxygen or nebulization, insertion and replacement of catheters, etc.
Some of the more basic home care needs include help with bathing, feeding, grooming, positioning, exercise and medication.
IHHC also offers male nurses for male patients and female nurses for female patients, adding to the comfort factor for many.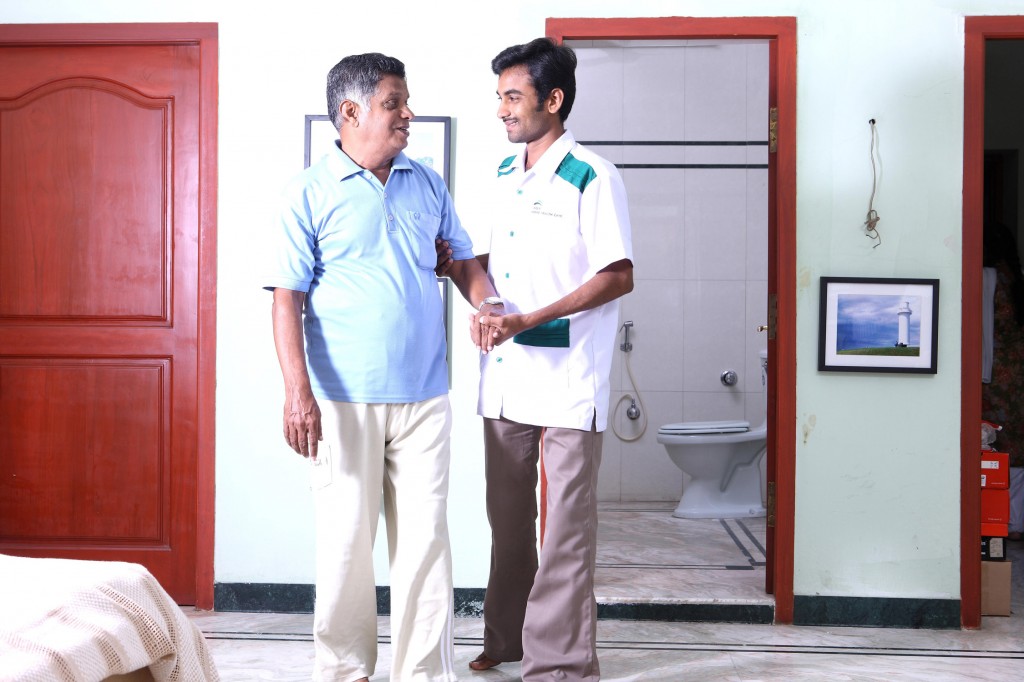 They launched in Bangalore in 2011 with staff strength of 80, out of which 50 are nurses. "We have at least 15 per cent of staff on the bench who are able to take care when there is a need," Dr Arockiasamy adds.
How it works
IHHC doesn't charge a registration fee and is flexible enough to provide even a single day's service. They also offer a physiotherapy care plan which is based on the doctors' recommendation and patient's need. An Elderly Care Plan (NRI care plan) for elders staying away from their families is also in place, which includes doctor visits, regular health assessments and annual health checkups based on an annual subscription.
Dr Arockiasamy mentions that even though supply of trained and reliable staff remains an issue for the healthcare industry as whole, IHHC has identified specific strategies for recruiting and retaining high quality staff. "This helps us assure our patients that quality wise there should be no compromise" she adds. At present, IHHC caters to about 100 patients on a monthly basis in Bangalore and Chennai and hopes to replicate its model in other cities soon. You can connect with them on http://www.indiahomehealthcare.com/ or http://www.facebook.com/Indiahomehealthcare
Or call on 044-43594456 (Chennai) and 96866 69538 (Bangalore)
(Pics courtesy: IHHC)
— Reshmi Chakraborty
About Author