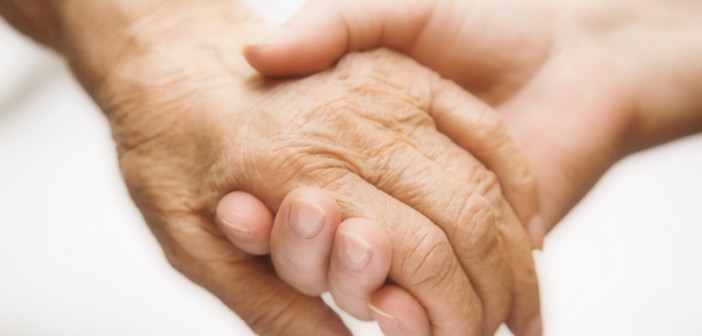 Champions of a cause: ARDSI
Support and information are of utmost importance when it comes to Alzheimer's Disease. This is where organizations like ARDSI can help. Read on to know how in the concluding article of our Alzheimer's Disease Awareness Campaign.
 A recent report by World Health Organization (WHO) estimates the number of people suffering worldwide from dementia to be around 35.6 million, as of 2010. Alzheimer's And Related Disorders Society Of India's (ARDSI) National Dementia report reveals that ten per cent of this population, i.e., 3.7 million dementia patients are from India.
With life expectancy on a rise, this number is expected to double by 2030 and triple by 2050.
Given this alarming growth rate, Alzheimer's and Related Disorders Society of India (ARDSI), a not-for-profit organization, has been working actively to improve the quality of life and care for dementia patients in the country.
The genesis of ARDSI was due to one man's inability to find adequate information on Alzheimer's, a disease that his father was suffering from.
So in 1992, in collaboration with fellow doctors, Dr. Jacob Roy formed ARDSI with a mission to promote early diagnosis of the disease, provide affordable and quality care to dementia patients, create public and professional awareness and also to engage the government agencies to create a supportive environment for people suffering from dementia.
In 1993, ARDSI got accepted as a full member of Alzheimer's Disease International (ADI), becoming the first Afro-Asian organization to get officially affiliated with ADI, UK, an umbrella organization spanning 76 countries, working at improving the quality of life for dementia sufferers.
Today ARDSI has 18 chapters across India.
ARDSI has been spearheading the cause of dementia and has been working at three different levels – 1) Prevention of dementia 2) management of dementia and 3) public policy advocacy.
The organization has memory clinics that help early detection. It also has day care and 24×7 centres for dementia, where the patients are not only cared for but also engaged in therapeutic activities that helps to improve their cognitive processes. The day care centres are in Delhi, Kolkata and Kerala. Round the clock care homes are available in Kerala and Delhi.
The organization also provides counselling services for caregivers through workshops and peer group meetings and visits at home by volunteers. They also run a helpline to assist people. Training facilities are available for personal and professional caregivers.
ARDSI has also been campaigning for the cause of dementia patients with the government and is a part of the Working Group of Planning Commission. It has been working with the Ministry of Social Justice and Empowerment, and also Ministry of Health and as part of the Working group has made some recommendations such as introducing geriatric wards in hundred civil hospitals across India and setting up regional centres of excellence exclusively for Dementia related ailments These recommendations have been included in the XII Five Year Plan. As a result of these recommendations, the government has been working on setting up the National Alzheimer's Centre in New Delhi.
With organizations like ARDSI putting in so much of effort at improving the situation of dementia care in India, there is still some hope in tackling a disease that WHO has flagged as an impending epidemic, in the same league as HIV and tuberculosis.
Besides ARDSI, there are few other prominent organizations like Help Age India, Dignity Foundation, and Nightingales Medical Trust that have been contributing to this cause and working assiduously to make the lives of dementia patients and their caregivers little more comfortable and better. To know more about them, please visit their websites. To read our previous feature on Nightingales Medical Trust, click here.
ARDSI –  http://ardsi.org/
Helpage India – http://www.helpageindia.org/
Dignity Foundation – http://www.dignityfoundation.com/
Nightingales Medical trust – http://nightingaleseldercare.com/
–         Nidhi Chawla spoke to R. Narendhar, Executive Director (National Office), ARDSI.
About Author