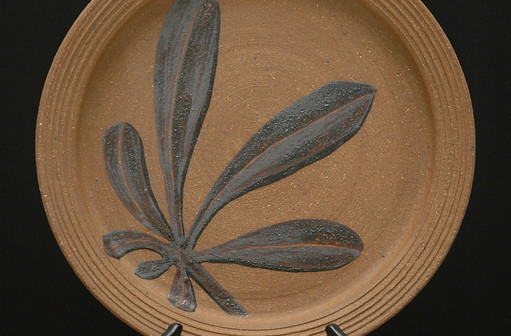 Clay of Life
Meena Vohra learnt pottery after turning 50. This self-taught potter and creative mind tells us how it turned her life around.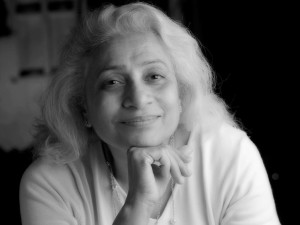 Noida based potter Meena Vohra turned to pottery after 50. It has been over 15 years since then and this ceramic artist's creativity has grown tremendously, encompassing works of utility and art in clay.  Meena comes from a defence background and worked as an English teacher in various Army schools over 22 years. "On my 50th birthday, I took the resolution that I'd had enough of syllabus and decided to do something creative," she tells us over a long distance call. Art had always been Meena's forte, with interests in Ikebana and painting, for which she had also conducted several courses. The one art form she had never had training in was pottery and she chose to take the challenge up. "On my 50th birthday, I bought a potter's wheel," says Meena, recalling how she started. "When I started working, I realised that I need formal training, so I took lessons for two months." Meena calls herself a self taught potter and has taught herself through the internet and books, though it is hard to imagine that looking at the expanse of her work. "My children have been very encouraging and bought me lots of books. I started teaching others after two years of learning on my own."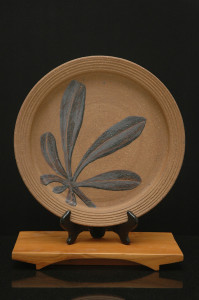 Meena's children were in college when she started and she was determined to stay active as they moved away from home. She laughs and says that once her children left home, there was no empty nest syndrome for her, as she was so busy with her work that she had no time to mope! With classes at her Studio 78 at Sector 21, Noida being held 5 days a week and enough activities outside of it, Meena has learnt to manage her time well. Her day starts at 4.30 am but such is her love for working with clay that she isn't complaining. Initially Meena started by conducting pottery classes in schools and then realised that she needed to be the master of her own time. It was then that she started teaching in her studio. Her first solo show was conducted five years after she started learning pottery and being the spiritual soul she is, Meena gave all her proceedings to charity. "I had decided that my first two shows will be for charity," says Meena, adding that even with her classes, part of the amount she earns goes into charity. Classes are held in her studio for all age groups and people come from diverse backgrounds. In fact, her current course (at the time of talking) has two architects and two chartered accountants! She also works a lot with children. Meena's work is characterised by very simple lines and while some are functional pieces, some pieces are purely sculptural. She has worked on outdoor installations and wall decor elements as well and created works for business houses such as Jindal Steels, Rajnigandha and Kirloskars. She has held several solo shows so far and about 15 group shows (at the time of writing this). Meena also works with corporate firms on team building exercises and has done workshops for Google, among others. She also opens out her studio for special day celebrations.
"I started learning pottery after 50 and God has been kind to me," says the lady who doesn't find 24 hours in the day enough, with interests in varied creative projects, including taking up customised interiors on a turnkey basis. Pottery is what she is closest to. "It's very close to life. Our body is made up of five elements and pottery is the only art form with all five elements," she says, explaining what connects her to it.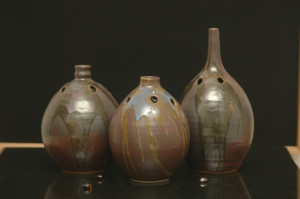 Meena draws her inspiration from nature. Her joie de vivre is infectious as many of her students will vouch. She is also a follower of Laughter Yoga and practises it every morning.
She calls pottery a spiritual experience and says that several people have benefitted from learning it, as it can be a great stress reliever. Some of my students have been cancer patients or suffering from depression and it has helped. Meena feels blessed if her art can be of use. She calls it Clay with a Soul and strongly believes in the meditative powers of creating something earthy. "On the potter's wheel, you are connected to the Supreme Divine and centred, because unless you are centred, you cannot create pottery. The same holds true for life."
To contact Meena Vohra, email mvmeenavohra1@gmail.com or visit her website http://meena.smugmug.com 
All pictures courtesy Meena Vohra
About Author