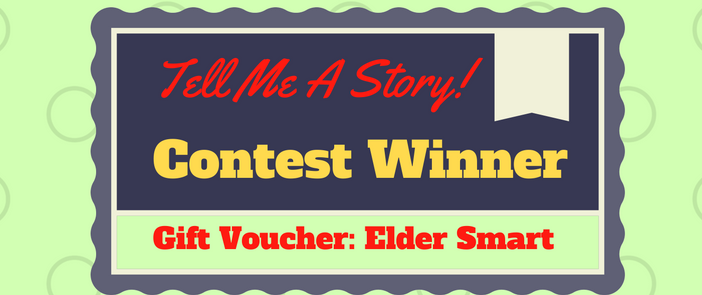 Contest For Grandparents: A Memorable Incident
Sometimes, the most unpredictable turn of events can bring strangers together and give you a memory worth remembering over a lifetime.
I still remember that day very clearly. The skies were clear and blue and the day promised to be a beautiful one.
A perfect weather for a weekend getaway to Ooty. We decided to celebrate our daughter's first birthday there. Our other children were not born then. My husband had reserved a nice hotel in Ooty and we wanted to have a memorable birthday with two more families and some relatives who were joining us from Bangalore. A last minute check confirmed everything was in order. The bus tickets, bottles, baby food, sweets for the birthday, gifts, balloons, candles and cake. Everything was in place. Mysore to Ooty takes about 6 hours by bus. We were in high spirits when we boarded the deluxe bus and took our seats.
Hardly had the bus covered about one third of the journey when the weather suddenly changed and the sky was overcast. Soon, it started pouring. The rain first spattered softly on the window pane and soon changed into a slashing downpour that darkened everything. The bus was passing through a narrow road with thick trees as we were near the Bandipur forest. The driver so far had cruised very well and we traveled further towards the ghat section. The rain was adding to the challenge as the bus made its way uphill.
On the way, we had to cross a river called Chikkaholey, which means a small river in Kannada. As soon as the bus crossed the Chikkaholey dam, and reached the other side, there was a huge crash. The dam had collapsed! The whole bus was stunned into silence as we had crossed it just a few minutes back. The road ahead was already blocked with huge trees that had fallen due to the heavy rainfall. We could neither go further nor return. We were truly stuck unless help reached us. This was a time much before mobile phones or computers were invented. Our only WIFI connection was God and everyone started praying. The bus driver somehow took us to a slightly elevated area and parked the bus there. Till help reached, there was no other option but to wait.
We spent the whole night in the bus. No one could sleep as everyone was still scared. Children were crying and everyone was hungry. We decided to share our food with the bus mates. The bus now had aromas of idlis, pooris, pickle and a lot of other delicious foods. We could hear the gushing sound of water as the dam was flooded now. We were in an elevated area but still scared. What if water reached that level? Some elders needed care and luckily a doctor was on board. It was almost 8 hours now that we were all in the bus. I realised suddenly it was the day of my daughter's birthday.
What a thing to happen! Suddenly a thought hit me. In crisis why not celebrate. We got out the sweets and toffees. As soon as the other passengers heard, they all sprang into action. We had some young boys blowing up the balloons. We cut the cake which my husband had packed with utmost care . We had expected 10 guests and we had now 50 !
In the meanwhile, help had reached. We saw some round boats sailing in water. A collective sigh of relief could be heard in the bus and prayers too. One by one all the passengers were helped onto the boats. But some of the people were panicking and rushing that made things difficult. Getting onto the boat was risky as the water was very deep. People were helping each other but still panicking. I saw my husband and my daughter get into a boat and before I could step in someone put a big bag and the boat started moving. Almost all passengers had left and I was stranded with 2 more people.
I wondered if this was the last time I was seeing my family. The river was flooding, making rescue work very difficult. However, God is merciful and soon another boat came to our rescue and the remaining few got in. No one spoke a single word and I was holding my breath until I saw my husband holding my baby safely in the shore.
A hot meal was arranged for us by a local group of people who had learnt of our misadventure. Later we were given seats in a bus to take us to our destination. This time we reached without a problem. They say adversity brings people together and it was true. It shows we don't need to know someone for years to feel for them. I still remember the shouts of joy when I reached safely in the last boat. None of us in the bus had ever seen each other before that day but the few hours of crisis had created a new bond. God is merciful! Not only had he saved us from a serious tragedy but also given us a bus full of people to celebrate our special birthday.
I still think of that day with fear, with memories and mostly with gratitude.
About Author