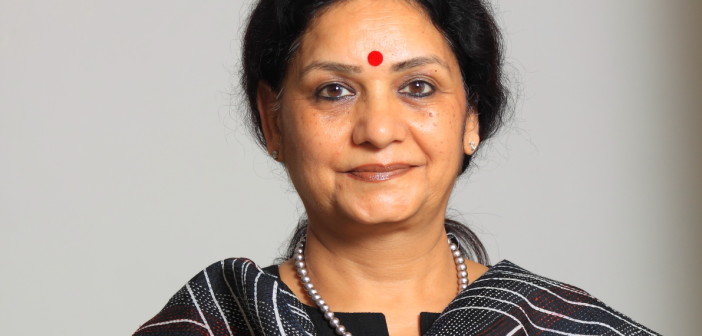 Pure & Easy: How Vidhu Mittal likes to cook
Cookbook author Vidhu Mittal comes from a generation when mothers handed down recipes to their daughters. Her cookbooks aim to teach busy young professionals how to master the art of cooking.
Even as a child, award winning cookbook author Vidhu Mittal was interested in cooking. Her mother was an excellent cook and cooking soon turned into a hobby and then a lifelong passion that is reflected in her two books –Pure And Simple: Homemade Indian Vegetarian Cuisine and Pure And Special: Gourmet Indian Vegetarian Cuisine. Pure And Simple has been a winner in the Best Easy Recipes category at the Gourmand World Cookbook Awards in 2009. Pure & Special, released in 2014, is noteworthy for its fusion style recipes, with even the humble Matar Paneer (Paneer in peas gravy) getting a French twist!
No surprises there though. Before her cookbook author avatar, Mittal was a popular name in Bangalore for her cooking classes, which taught students everything from basic dals to exotic salads. "I conducted these classes from 1992 to 2007, a year before I left Bangalore The age range of my students was from 9 to 60. People would come as a family — sister-in-laws, co-sisters, mothers and daughters. I did three day courses spanning a variety of cuisines, apart from Chinese, Thai or Mexican." Mittal reminisces with a fondness in her voice.
Her teaching was simple and she always kept in mind feedback from her students.  Starting with two students in 1992, Mittal had taught almost 7000 by the time she left Bangalore for Delhi in 2007. Mittal's classes offered desserts and puddings, party food, Mughlai, Continental and Lebanese, apart from the quintessential North Indian. Being a vegetarian herself, she had to adapt certain elements in these cuisines and change some ingredients, a technique she perfected after many trials, with her family volunteering as the guinea pigs.
Whenever possible, with new cuisines, Mittal tried to learn the technique from an expert herself. "I learnt Thai food from a chef, basics like how to make red curry paste and green curry paste. Unless you learn it thoroughly yourself it's hard to know what exactly makes up the taste."A lot of Mittal's food has also been inspired by her mother and mother in law's cooking and from her travels across the world with her husband. "I'd make small notes if I ate something nice somewhere and try to replicate it in my kitchen once I was back home."
She credits her husband and children for their willingness to try out her experiments and the constant encouragement she received from them.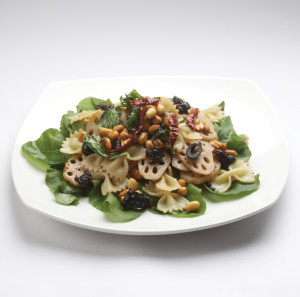 Mittal's idea behind the cooking classes she conducted so successfully and her books has been to make her learners perfect the basics. "I approached it like a layperson. If I'm explaining a recipe to somebody, I assume that he or she is not aware of any of the steps and explain it accordingly," she says. So while many of the recipes in Pure & Simple may be regulars in the Indian kitchen like Baingan Bharta or Vegetable Pulao, it is also packed with simple tips of getting the basics right, that can make a difference to your cooking skills on the whole. Mittal's first book came about because of her cooking classes. "After teaching students for 17 years. I realised that most youngsters today have no time to learn cooking from their mothers, like I learnt from mine. Today's youngsters are busy professionals and the tradition of handing down recipes from mother to daughter, like it happened when we were younger, is slowly dying out." Pure & Simple was Mittal's attempt at giving a platform to first time cooks to create a plain simple meal, with photographs and clear steps that were easy to follow. "I was very sure that the first book had to be Ghar ka Khana or home cooked food," she says.  The book took three years in the making but the effort was worth waiting for. The book has been translated into German and French, apart from a US edition. 
Mittal's food philosophy is to keep it simple and easy on the stomach. She is particular about presentation and colour, a fact highlighted in both her books. Her second book tries to give a new twist to some age old flavours and also in some cases, marry Indian with Western. As usual, Mittal tried out everything till it came out just the way she wanted. "Indian food has really caught up now," says Mittal, explaining her reasons behind the book. "There is no place without an Indian restaurant. This is also when people are experimenting with food. In India we get different varieties of vegetables in the market which were not present 15 years ago. I've tried to incorporate a few 'Western' vegetables with Indian spices with really letting it overpower the taste." One example is a Lotus Stem & Pasta Salad, which Mittal had in a restaurant and incorporated in her book with an Indian touch. She also has recipes that use Water Chestnuts, common in Uttar Pradesh, the state she comes from.
In her 60s, Mittal feels the post retirement years should not push people back.
"Generally I've seen after people cross 55. they develop some ailment or the other, which tends to put them back. What I've learnt is that talking about your illness doesn't help you. What helps is meditation, Yoga or walking regularly, that helps to clear your mind and gives you positive energy," she says. 
Humble when it comes to her achievements, Mittal credits her family, sister and the team that worked with her on the books, including her domestic help. "It was like a passion for everybody," she laughs.  When she is not dreaming up exciting recipes, Vidhu Mittal loves to play bridge and travel. She does have a third book in mind but hasn't decided on a theme yet. Her current train of thought is towards creating something health related. "Given the ailments that are so common these days, I'll probably focus on Gluten free recipes that can help diabetics…"
Whatever the theme may be, we hope Mittal dishes out some delicious recipes off her ladle soon!
Photographs courtesy: Vidhu Mittal
To buy click here
About Author