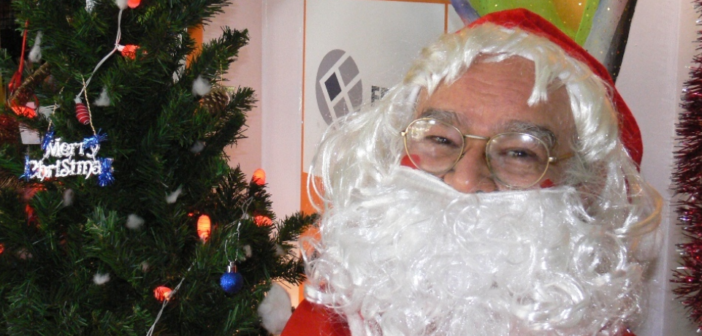 Cool Yule: The Way Of Celebrating Christmas The Santa Way
Age can never come in the way of Christmas merriment. Here is a happy memory of celebrating Christmas in the shoes of Santa Claus by Arun Bhatia, an 84-year-old Silver Talkies member. 
Christmas is here and it is that time of the year when we eagerly wait for the yum cakes and cookies, the illumined Christmas tree, colourfull balls and jingle bells, the star-shaped chandeliers and of course, Santa Claus with his bag full of gifts. Here is Arun Bhatia, 84-year-old Silver Talkies member, the king of good words and humour and an epitome of active and happy ageing, who has had the chance to play Santa Claus in one of the stores on MG Road Bangalore during 2008 Christmas. He shared his experience as Santa with Silver Talkies and here is all you need to know about the spirit of this octogenarian. And guess what, he is turning 86 in just two months and expects a surprise birthday party from us.
---
---
So — have you been good this year? Will Santa bring you a gift? Ho-ho-hope so!!
Wasn't that fun to see our young-at-heart silver, Arun Bhatia posing as Santa during Christmas? We wish you all a Merry Christmas and hope you bask in the festive spirit and start afresh in the new year. Also, do let us know how you are celebrating Christmas this year. We will be happy to share your enticing experience and frame the joyous moment.
---
Want to enjoy some delicious Christmas delicacies this year? Click here to read about some yum Christmas recipes shared by our reader, Janaki Azariah, a retired bank officer, a proud mother of two affectionate daughters and grandmother to four adorable children, for whom cooking is a passion. 
About Author