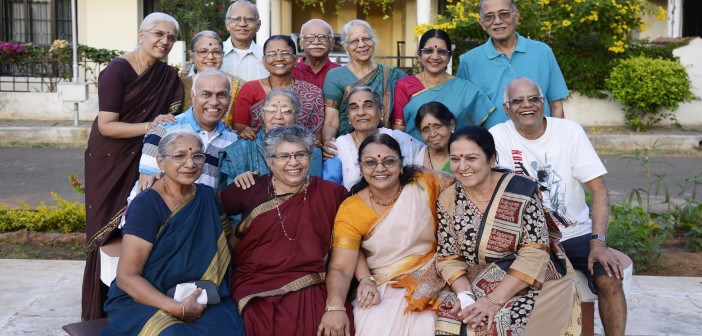 Covai: Creating Active Lifestyle for Seniors
Covai, a leading name in senior housing for the 50+ has been a trendsetter in the area of retirement homes. A look at what makes their homes special and their other senior care projects in the pipeline.
India has a 100 million population of senior citizens and the number is growing at the rate of 3.6 per cent per annum. However, we are still ill-equipped to deal with the need for specialized care for elders. Senior housing, a developing sector in the country, is still under tapped. A vast gap exists in the demand and supply for senior friendly homes. A study by JLL suggests that most of the retirement homes in India cater to independent seniors and are based in South and Western India with a very few in North and East India. Projects catering to seniors requiring assisted, memory care and specialized care such as palliative and nursing are still miniscule.
Children living far away, break up of joint families and increasing need for seniors to stay independent and remain active, has led to gradual and slow acceptance of the retirement community concept in India. COVAI Property Centre (I) P Ltd, popularly known as 'COVAI' is a real estate company, which has pioneered retirement communities in India since 2004. Under the leadership of its founder, Colonel (Veteran) Achal Sridharan, VSM, COVAI had the vision to identify this need more than a decade ago and has been developing senior homes across South India. Plans are on to create assisted, memory and palliative care homes as well.
COVAI is a leading name in the field of senior housing for the 50+, with 14 completed projects and seven projects in the pipeline. Founded in 2001, COVAI is considered a pioneer and trendsetter in this space. Colonel constructed his first senior housing project back in 2004 when the concept was practically unheard of in India.
Colonel (Veteran) Achal Sridharan, VSM – The Man Behind COVAI
After an illustrious military career, Colonel. A Sridharan (known in the industry as Colonel) took premature retirement and got into real estate with three more partners in 1995. After completing a major real estate project in Coimbatore, Colonel launched his own real estate company in 2001. Three years later, the thought of his own old age being spent alone with his wife, away from their daughters, inspired him to launch his first senior housing project Soundaryam Comfort and Retirement Homes in Coimbatore with 48 villas. He based these on the concept of Active Life, which ensured an active life for the seniors with freedom and independence besides dignity, comforts and care. The project was a success and the company went on to build many more across Southern India.
"Those were early days for this concept of Active Life for seniors. Old age homes were a taboo for the middle and upper middle class segments, since these came with a stigma that these were meant for destitute. But the need for a quality retirement community was felt when many of our children left the country for greener pastures after the IT revolution consequent to Y2K brought in IT awareness. Parents did not want to move with their children to different stations and yet, they needed services and care with advancing age. That is when our concept of Active Life for seniors with freedom and independence as well as quality services and care, including medical services caught the imagination of the population. Rest is history!".
COVAI offers a three tier approach – construction of senior housing projects, providing services and care to the residents in their retirement communities and consultancy services to developers who wish to create senior care projects in India and abroad. Providing quality services and care is what makes COVAI unique. Currently they offer services and care under the flagship brand Covai Care to 130 dwellings in COVAI S3 Retirement Communities, Coimbatore, housing about 250 seniors. By 2018, there will be an additional 1100 senior families under COVAI Care from Bengaluru, Pune, Coimbatore and Goa.
COVAI also has another vertical named 'SeniorAide,' which deals with specialised products like bathroom solutions from Pressalit Care, Denmark. The company is also in the process of setting up Poly Clinics to take care of geriatrics needs as well as COVAI Hub – a meeting place for seniors. Also scheduled is a tie up with a British Company for providing quality Assisted and Memory Care across India.
COVAI Retirement Communities for You
COVAI homes are open to all communities, caste and creed. Available for outright purchase based on the freehold model, the dwelling is registered in your name and can be passed on to the legal heirs or sold at the prevailing market rates when you wish to. However, in case you are still working and wish to make an investment for post retired life, you can also rent out your dwelling through COVAI to a third party as long as one of the residents is above the age of 50. A structured payment schedule linked to construction of the project helps seniors plan their investment.
While seniors from Middle or Upper Middle class segment occupy most of these senior homes, the company has been working at making its homes accessible to many more. Recently, COVAI introduced a lease model in Coimbatore so that Super Seniors (80+) pay only a lease amount, which is lower than the property's outright purchase value. The Lessee pays only catering and maintenance charges every month. On vacation of the premises, his or her legal heir gets back 85-90 per cent of the money paid, depending upon the number of years the house was occupied by the senior citizen.
The company has adopted latest technologies like Glass Fibre Reinforced Gypsum (GFRG), approved by IIT Madras, to make the houses affordable for seniors.
With COVAI, senior citizens who have children with disabilities (known as Persons with Disability or PWD) suffering from Autism, Down's Syndrome, Cerebral Palsy, Spastics can rest easy as these PWDs would continue to get quality care, even after the demise of their parents. This model is offered in Coimbatore and in Pune. COVAI promises to offer certain percentage of dwellings to such parents and PWD in all the projects that it undertakes.
Life in COVAI Retirement Communities
The villas or apartments come equipped with all modern facilities including 24×7 security systems, CCTV, electronic fencing, electronic emergency alarm systems as well as SOS, home automation systems like lights with sensor for toilets, remote controllers, as well as Pressalit Care Bathroom Solutions from Denmark, making these properties senior friendly. The entire complex is wheel chair friendly and COVAI has evolved Building Codes for the dwellings. The services offered ensure a senior's well-being. These include catering, housekeeping, medical check-ups, doctor on call, nurses, caregivers, plumber, electrician, carpenter, travel services and 24-hour emergency services. The projects are designed to promote active living with options for recreation and entertainment, religious tours, picnics and outings, guest lectures and seminars. The clubhouse at the retirement communities offers indoor games like carom, cards, table tennis, chess and has a well-equipped gym, yoga centre, library, Wellness Centre, Ayurveda and physiotherapy facilities. An Activity Centre and a multi-purpose hall are also included. With an annual sports day, regular wellness camps and cultural programs, life at COVAI can never be boring and lonely!
COVAI of the Future
Colonel also plans to serve dependent seniors in need of assisted living and specialized care. "Covai Care will be the brand for all our Care Centres, including COVAI Hub – a meeting place for seniors, and the Polyclinic with geriatrics care and physiotherapy services. A specialized Assisted and Palliative Care Centre with 20 beds would be operational in Coimbatore by the year end. In Bangalore and Pune, where retirement communities are being developed as part of townships, we plan to convert a couple of apartments into an In-house Care Centre. We hope to have the first Memory Care in Coimbatore by 2017. With that we would be in a position to provide different types of care that a senior may require," says Colonel Sridharan.
With companies like COVAI innovating to improve senior lives, we can look forward to times when seniors in our country are able to lead independent, happy and fulfilling retired lives. After all, life should always be great fun and full of good times!
About Author