Daily Aids on the Virtual Shelf
Rahul Upadhyay decided to launch Senior Shelf, a website that stocks daily living aids for seniors when he found how hard they were to come by. Reshmi Chakraborty listens in.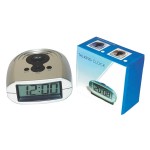 A harrowing three hour hunt through heavy Patna traffic for a Blood Pressure Monitoring machine made Rahul Upadhyay launch a service like Senior Shelf. www.seniorshelf.com is an e-commerce portal that stocks daily living aids and products that could help seniors. Today the BP Monitor Upadhyay was searching for his ailing mother is available on Senior Shelf at the click of the mouse but as he says and many of us have experienced, the exhausting search wasn't a one-off case.
Daily living or assistive aids like Elevated Toilet Seats, Grab bars, Hearing aids, Wheelchairs or even commonly required products like Walkers are hard to come by unless you trek down to the nearest hospital or a surgical store and pray that they have the product in stock. "Retail in India is not developed for elders," says Upadhyay, a former marketing professional, who saw both need and business opportunity for these products in a society that is changing radically. "The three hour search in Patna made me realise that it's not money but the accessibility of the product that is important. Lots of kids are online, even if their parents, the elders, aren't. If there was a medium through which the kids could buy and send, most of them would want to do it as it would make both their and their parents life easier."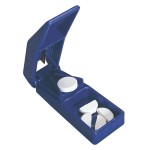 Seniorshelf, which started operations in January 2014 and is run by a skeletal team, stocks a wide variety of products categorised under Bathroom Accessories, Senior Home Products, Easy Living Accessories, Orthopedic, Walker and Walking sticks, among others. Some of the products, like the Glow in the Dark Tape that ensures elders who get up often at night do not bump into furniture or the Talking Clock that speaks out the time or the Bent spoons for arthritic patients are quite unique.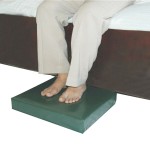 Upadhyay gets calls from all over the country and so far has delivered everywhere from Gangtok to Silchar to Dimapur. Many of his customers are Non Resident Indians sending products to parents who live alone in various parts of India. "Some of our most popular products are in the domain of toilet safety , such as grab bars, raised toilet seats, commode chairs or the Indian toilet converter." Incidentally, the latter is a product that converts an Indian toilet into a Western toilet, thereby eliminating the need for renovation and making it easy for the elderly with knee and back problems.
Upadhyay's target customers are children living away from parents as most elders find it difficult to transact online, even if they are aware of these products. He has kept in mind the comfort point of his customers (including changing the spelling of Orthopaedic to Orthopedic on his site as Indians usually search using that) and in some cases has even sent products on credit as the seniors to whom he sold these found it difficult to transact the money online immediately. "Till date I've always got the money," he says, adding that he prefers to handle the customer care himself at the moment. "It gives me an understanding of the customers, and has led to lot of changes and modifications." He seems to have the patience required to explain and interact with elderly customers and also the understanding of difficulties faced by elders living alone.
Assistive devices can sometimes be complicated to figure out for those using these for the first time and to make it easier for the customers, Upadhyay has videos on his website that can explain the product. E.g., wheelchairs sell fairly well on Senior Shelf and there are videos of various types of wheelchairs available on the site for people to take a look and decide before they buy. They are also particular about specialist products. For instance, Upadhyay says they do not sell a hearing aid unless they see an audiogram done by the doctor.
Senior Shelf also gives out information on travel, pharmacies, retirement homes, etc. as a service to elders and is looking to expand their services as they move ahead.
To check out the products available with Senior Shelf, log on to www.seniorshelf.com
About Author