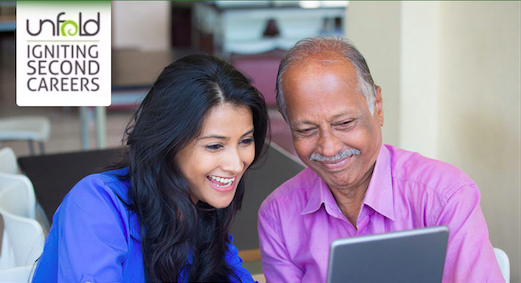 Decode the Internet: Workshop for Seniors
The online world can be overwhelming and navigating it a challenge at times. Unfold invites Silver Talkies readers to their workshop "Decoding the Internet and Social Media" on April 9.

The 3 hour program will answer some of the most frequently asked questions like:
Do I know the right browser to use and how to do an effective search?
Can I optimise my time and pay for my utilities or buy groceries without stepping out of the house?
How do I use and engage with social media effectively to connect with friends, family, build and sustain relationships? Do I understand the protocols of social platforms and which ones to use to express myself best?
How do I use online collaborative tools and leverage opportunities to learn, share, maybe even earn an income?
If these are some of the questions you need answer to, our workshop will provide you with the solutions to these and many more.
Workshop Details:

SUBJECT:"Decoding the Internet and Social Media"

DATE: 9th April, 2016 (Saturday)

VENUE: Bhive, No.B 25, 12th A Main, HAL 2nd Stage, Indiranagar, Bengaluru

TIME:   Morning Batch – 10am to 1pm

Afternoon Batch – 2pm to 5pm  Age Group: 50 and above

Workshop Fee:  Rs.500/- only (Tea and cookies included)

NOTE:
Laptops will be provided in group sessions, although feel free to bring your own laptop for comfort of use.
All participants are required to bring their personal 'Smart phone' for the group session.
Please feel free to contact Unfold for any further details: Puja: + 91 9886623767 / Aparna: +91 9886118458/ Rasika +91 9880189463
About Author