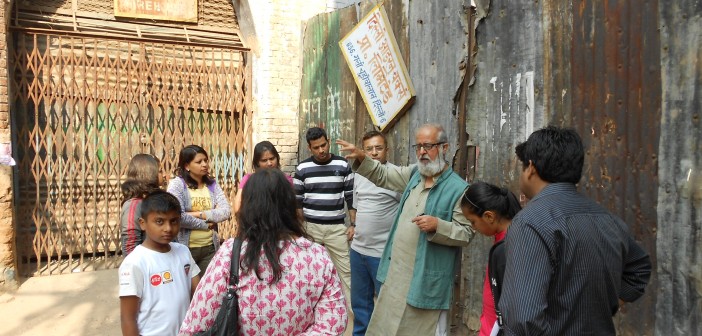 Delhi's Heritage Keeper – Sohail Hashmi
Sohail Hashmi has kept alive the love for history and heritage imparted by his father through his Delhi Heritage Walks. He tells Nidhi Chawla how it came about and the many influences that shaped his life.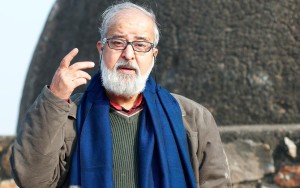 Imagine getting a lesson in history while walking the bylanes of Delhi or Dilli as it is popularly and lovingly called. As you walk, imagine getting introduced through stories to people who once occupied that bylane – from the nukkad shop keeper to the haveli owner – and hearing the history of the area with such vividity that you feel you have stepped back in time.
Such is the mesmerising experience one has while walking or talking with historian, activist, academician and film-maker Sohail Hashmi. Hashmi is a leading authority on Delhi's history and is specifically known for his Delhi Heritage Walks for children and adults.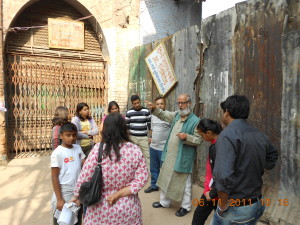 But how does a person trained in geography make history his profession instead?  Hashmi says the seeds of interest were sown by his father when he would take  Hashmi on journeys in the past and introduce him to seven versions of Delhi in  chronological order. So when an opportunity arrived in 2000 in the form of Leap  Years, an activity centre for children set-up by Rahul Bhandare, Hashmi took the  plunge and joined the initiative whereby he designed walks as part of Discovering  Delhi, for children who came to the centre. Soon what started as an engaging and  enriching after-school activity for children found takers among adults and Hashmi  started organizing walks for them as well. But Hashmi prefers to take the two age  groups separately as he feels both need to be dealt with differently.
However the centre did not turn financially viable despite a rich repertoire of activities designed by leading names like Shubha Mudgal, Aditi Mangal Das, Leela Samson and Dr. Aneesh Pradhan among others, and had to close. But the concept of Discovering Delhi survived and gained momentum over the years. Featured in Time Out and on a NDTV morning show, Delhi Heritage Walks took off and today Hashmi conducts walks across Delhi from the third week of September till end of March, the weather being amenable during this period. There are 18 curated walks on offer. Each walk takes about 3.5 hours. Popular among children is the Tughlaqaqbad walk; among foodies – heritage plus street food walks through Shahjahanabad; among students of Architecture the Mehrauli Ruins and among those interested in the freedom struggle the sites connected with 1857. Apart from these public walks Hashmi is also associated with few schools where he takes children across grades on walks with him. He also introduces every new batch of National School of Drama (NSD) to Delhi. The walks are a lesson in history, art and architecture and even a culinary experience if you join him on one of his Delhi Food walks.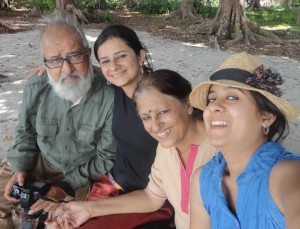 However Hashmi's connection to history runs beyond his father as we find out  during our conversation with him. His paternal forefathers came to Delhi from  Kashmir in the 17th century when Shajahanabad was being built and stayed in an  area called Kashmiri Katra close to Red Fort. After squashing the 1857 revolt, when  the British occupied the Red Fort they found themselves surrounded by a river on  one side and restless Indians on the remaining three. Sensing the potential danger  they were in, they ordered the evacuation of areas within 500 yards of Red Fort in  24 hours, including Kashmiri Katra. Uprooted, the Hashmi family moved places from  Kucha Chelan to Timarpur and finally to Kashmiri Gate. Hashmi's grandgather  started a furniture business in Kashmiri Gate that grew to be the largest furniture business in the city. The family was actively involved in the freedom struggle and Hashmi's father Haneef was jailed for over two years during the Quit India movement. His grandmother Begum Hashmi was the founding president of the Delhi committee of the National Federation of Indian Women. However, post partition the business collapsed and the family was forced to move to Pakistan. So did Hashmi's maternal grandparents who were family friends. But Hashmi's father Haneef Hashmi stayed back and was soon joined by Hashmi's mother, Qamar Azad. The two married and started a new life in Delhi. Children Sabiha, Sohail, Shehla and Safdar soon joined them. However their first few years were that of hardship and abject poverty. The family moved to Aligarh in the early 50's at the behest of Dr. Zakir Hussain who was known to the family and was then the Vice Chancellor of Aligarh Muslim University. While here, the family was joined by little Shabnam. Even though the going was tough Hashmi's mother Qamar did Montessori training and also completed her graduation. Qamar moved back to Delhi in 1961 as a principal at one of the 7 NDMC nursery schools in the city. She continued to teach until 1990 and was a state awardee for best teacher. She was sent on multiple assignments across the country by the Delhi government to train nursery teachers. Post retirement in 1990 she studied for M.A. and learned Persian as well, as she wanted to translate works of her father Azhar Ali 'Azad' who was a leading Persian poet and a journalist. Interestingly enough, she published the first volume of her father's work when she was in her seventies. She authored Panchwan Chiraagh, a biography in Urdu of her son Safdar Hashmi, the famous theatre personality and activist killed by hoodlums on January 1, 1989 while staging a play Halla Bol. The book was translated into Hindi and English (Fifth Flame, translated by Madhu Prasad and Sohail Hashmi and published by Penguin). She died at the age of 83 while working on her biography.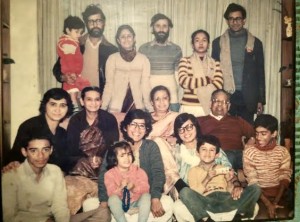 Like his brother Safdar, Sohail Hashmi too carried the familial torch of activism and was quite involved with unorganized labour and trade unions. Both he and his younger brother Safdar Hashmi were members of Students Federation in Delhi. While Safdar pursued activism via the medium of theatre, Sohail Hashmi transitioned towards student politics and was heavily involved in politics while doing his BA, MA and MPhil. Hashmi picked up a formal job only at the age of 41 as familial responsibilities post marriage became imperative. He was script writer for 40 episodes of a TV serial Tana Bana and later a media consultant at National Literacy Mission for three years. He also worked as content writer/ editor for various private TV channels and websites. Few years later he launched his own production company and has made 20 documentaries till date. Currently he is working on two documentaries with his daughter Sania – one on Nubra valley in Ladakh and another on Biotechnology, all these while he continues to take the legacy of Delhi forward. He is going strong at 65 and has visited Ladakh twice in the recent past for his documentary and crossed Khardungla Pass four times. He is working on few more ideas for his walks and plans to add at least couple more to the list.
Sohail Hashmi will be soon restarting his walks in Delhi. To sign-up or know more you can visit his Facebook page "Delhi Heritage Walks With Sohail Hashmi" or write to him at mailsohail50@gmail.com. Do send us your pictures from the walk.
About Author