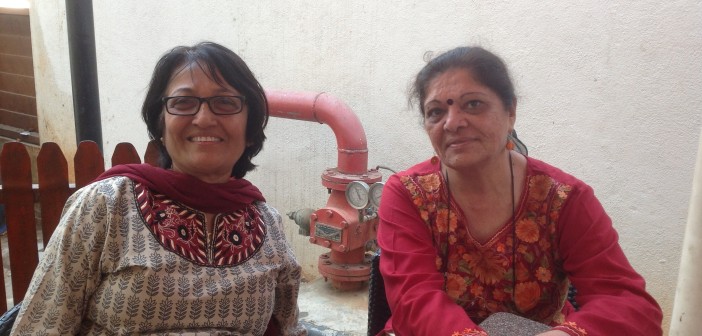 Devising Ways to Help the Elderly
Dr. Shobhana Thakrar and Nandini Srinivas run Devised Care India, a Bangalore-based company that deals in assisted devices for the elderly. Nidhi Chawla meets them.
A degree in social work was followed by diverse corporate careers for a large part of their life but the thirst for doing something meaningful brought these two classmates, Dr. Shobhana Thakrar and Nandini Srinivas together. They gave up their careers in 2009-2010 and launched Devised Care India, a Bangalore-based company that deals in assisted devices for the elderly. It was launched at the Senior Citizens Mela held in Bangalore in 2011, organized by Manashanti Trust,* of which Dr. Shobhana is the Managing Trustee. "Getting into the elderly space was a choice driven by personal experiences and also a market gap in servicing the elderly," says Nandini.
Assisted device by definition is an equipment or product aimed at maintaining or improving functional capabilities of a person with limited ability. While all of us know about assisted devices like walking sticks, wheel chairs, walkers, crutches or commode chairs, what we don't know is that there are about 28,000 varieties of assisted devices available, catering to myriad needs like writing, reading, household chores, bathing, dressing up, eating and cooking, among others. Devised Care India (DCI) deals in about 40 such varieties.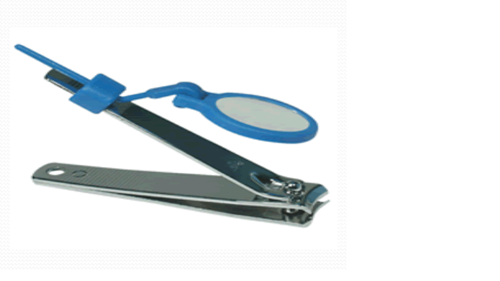 So struggling with reading small print, cutting nails, holding a spoon or using the washroom need not be a worry anymore, as there are devices now available that can assist you in doing these tasks. You can buy a Page Magnifier that enlarges the print, making it easy for you to read or a nail cutter fitted with a magnifying lens, cutlery fitted with elastic cuff to help you hold it, Grab bars that can be installed in the bathroom or elevated toilet seats and toilet safety rails to help you overcome the limitations. You can get all this from DCI, if in Bangalore.
Dr. Shobhana and Ms. Nandini do not believe in blind selling but in ensuring that the product you are looking at serves your need. Taking customer service to next level they may do site visits, e.g., in cases where a customer may be looking for bathroom fittings, to figure out intricacies like whether they will work or not, where the fittings should be, at what height, etc.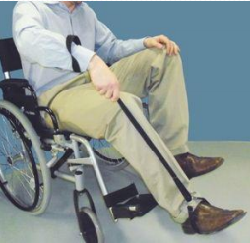 However DCI is not the end game for these two ladies. They are very passionate about making a mark in the geriatric space and are looking at going head-on at building awareness about these assisted devices by reaching out to various senior citizen forums, charity clubs, hospitals and doctors. They also aim to set up a specialised geriatric facility that will cater to all the needs of elderly under one roof, be it health care, assistance, companionship, short stay or meals and hope two years down the line their plans would see light of the day. While their plans and ideas are in works, one thing they are very clear about is "Our work will have a social angle, not just money-making."
Kudos to Dr. Shobhana and Ms. Nandini and may their dreams come true!
For more information and product enquiries please contact:
Ms. Nandini Srinivas / Dr. Shobhana R Thakrar
Devised Care India
Email: devisedcare@gmail.com
Contact nos.: 09886393874 / 09972817654
*Manashanti Trust is a registered not-for-profit trust working towards servicing elderly people. It organizes Senior Citizen Mela in Bangalore, annually on the occasion of World Elders' Day. The event sees participation from leading hospitals, retirement homes, service providers etc. 
About Author