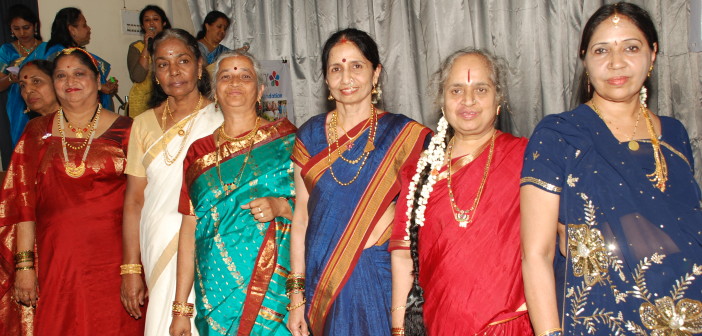 A Carnival Celebrating Companionship
Dignity Foundation's Companionship Carnival highlights the importance of a social life, friends and companions for senior citizens.
What happens when a group of seniors get together under one roof to celebrate companionship? You get an electrified atmosphere speckled with laughter and jubilation. This was the scene at the Companionship Carnival organised by Dignity Foundation, Bengaluru late February that saw a houseful attendance from seniors across Bangalore.
Dignity's Companionship Carnival is meant to celebrate companionship among seniors, an age group that deals with the lack of it the most. Sandhya S.N., Head, Bengaluru Chapter of Dignity Foundation says, "Our companionship carnival is meant to bring people together and give them an opportunity to find companions and connect with like-minded people".
Emphasising on the importance of companionship during senior years, the chief guest Jayalakshmi Mulki, an actress, shared a personal experience. She had become reticent and lonely after losing her spouse. However, soon she enforced a change in her lifestyle – joined Dignity Foundation, went back to her movie career and connected with family and friends to get her life back on track. She urged the audience to live their life as per their preferences and not under any societal pressures. "Go out, wear whatever dress you want to wear and enjoy your life," was her closing message to all the seniors.
Attended by more than 200 senior citizens, the daylong event was packed with many entertaining activities – a musical concert by Bharati Prata followed by a fashion show that saw many enthusiastic seniors walking the ramp in the midst of roaring applause and whistles. Walking the ramp too was 66-year-old Harini Dubey who always wanted to be a model as a young girl but could not fulfil her wishes back then due to orthodox family norms. This was her dream come true moment. Having lost her husband to a long term illness not so long ago, this was also a moment of respite from their personal sorrow for both Harini and her daughter Varsha, who choreographed the act. "Both I and my daughter have been bit of a recluse since my husband passed away. On encouragement from Sandhya, we both participated in the cultural event and had lot of fun being a part of it." When asked if they had to do any special preparations for the same, Harini says, "Just three days of practice and we were good to go!"
For Dignitarian Shyam Sunder Sharma, walking the ramp dressed up as a Sardar flanked by a Sardarni was his idea of fun and living life to the fullest. This gregarious septuagenarian is popular for his dance moves and had even auditioned for the reality show India's Dancing Superstar in 2013 where his enthusiasm was praised by judges Geeta Kapoor, Ashley Lobo and Riteish Deshmukh.
Does the carnival encourage matrimony and long term associations? "The idea of the carnival is to encourage seniors to interact with fellow seniors and get to know each other. Matrimony is one angle to it but is not the main focus. Post the event we may get an expression of interest from few individuals wanting to interact with someone they met at the event. We facilitate such connections to the extent possible but also ensure that they understand the various legal, emotional and financial aspects associated with long term associations and marriage," explains Sandhya.
Keeping up with this spirit, 20 semi-centennial couples were also honoured at the event, for completing 50 years of marriage.
The event ended up with seniors playing some fun games and catching up a bit more over lunch. Long live their enduring companionship!
About Author