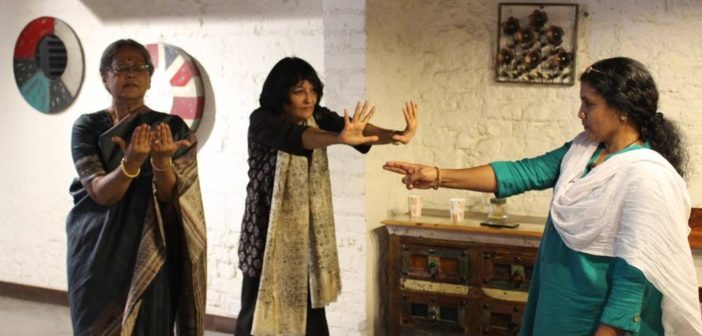 ELDER'S THEATRE PROGRAM BY BANGALORE LITTLE THEATRE
Silvertalkies & Bangalore Little Theatre conducted A creative play program for 55+. The programme used a wide variety of techniques from theatre to help elders rediscover what their bodies and minds are capable of – at any age!
With this specially designed theatre program for 55+, our silvers learned to:
1.Fully engage their body and mind in a fun creative manner using theatre games.
2.Experience creativity – in themselves and their friends.
3. Discover storytelling theatre – read out a couple of short scripts in the storytelling theatre format.
Above all, they learned to bring out that inner actor in them and have fun.
For more pictures, visit our FB page ELDER'S THEATRE PROGRAM BY BANGALORE LITTLE THEATRE
About Author