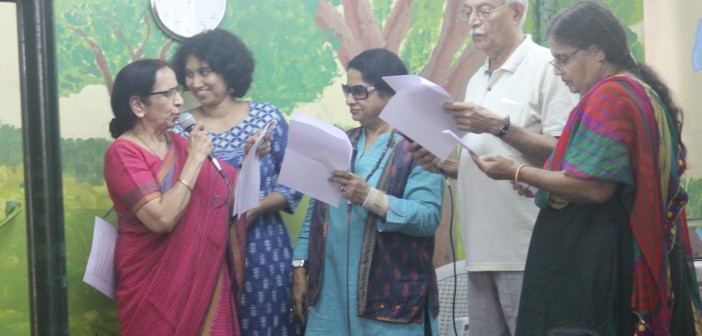 Elder's Theatre By Bangalore Little Theatre
We started August 2016 on a great note with Bangalore Little Theatre conducting an Elder's Theatre Workshop for members of Nightingale's Elder's Enrichment Centre, facilitated by Silver Talkies.  
We discovered a roomful of talented actors today at the Nightingales Medical Trust's Elders' Enrichment Centre. We were honoured to partner with Vijay Padaki and Vijji Chari of Bangalore Little Theatre, who conducted a wonderfully interactive & fun Elder's Theatre Workshop for our enthusiastic audience. Vijay, a well known theatre educator (one of the many hats he wears) and a founder member of Bangalore Little Theatre, brought tales of Tenali Rama to life and inspired audience members to join in, which they did with great spirit!
Bangalore Little Theatre has recently created a new programme called ELDERS THEATRE, spearheaded by the talented Vijji Chari. While this is a highly developed field in some countries, especially in the West, it is a barely known concept in India. The programme uses a wide variety of techniques from theatre to help elders rediscover what their bodies and minds are capable of – at any age. It is also aimed at enjoyment in social groups. And while it's not aimed at making actors out of elders, it may just set your mind in that direction as it did today for many!
Here are some photographs that try to capture the spirit of the day. Enjoy!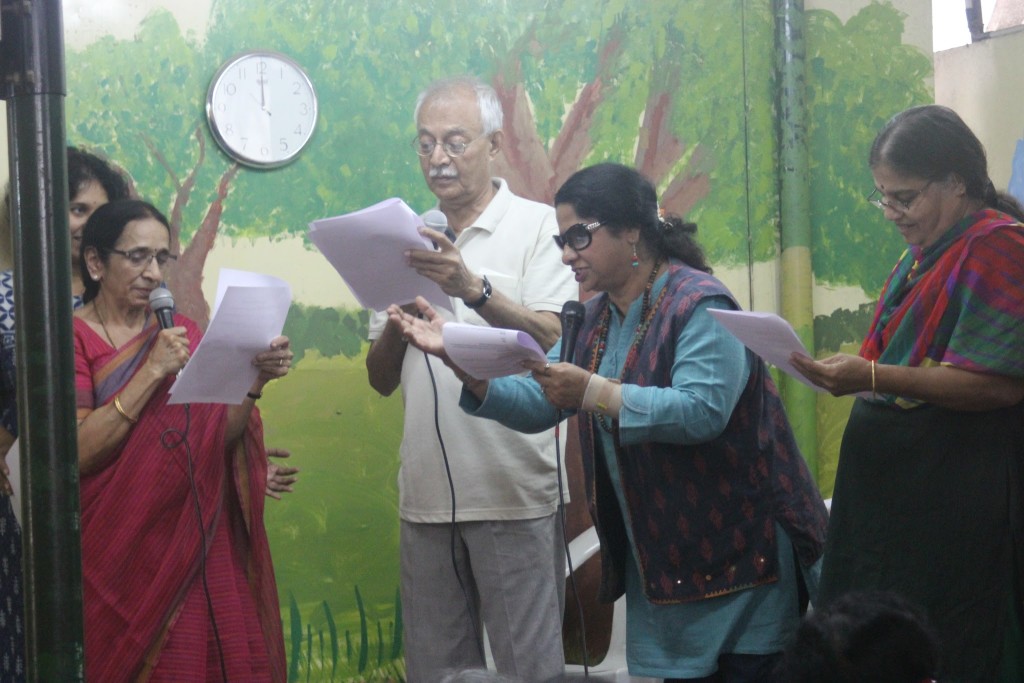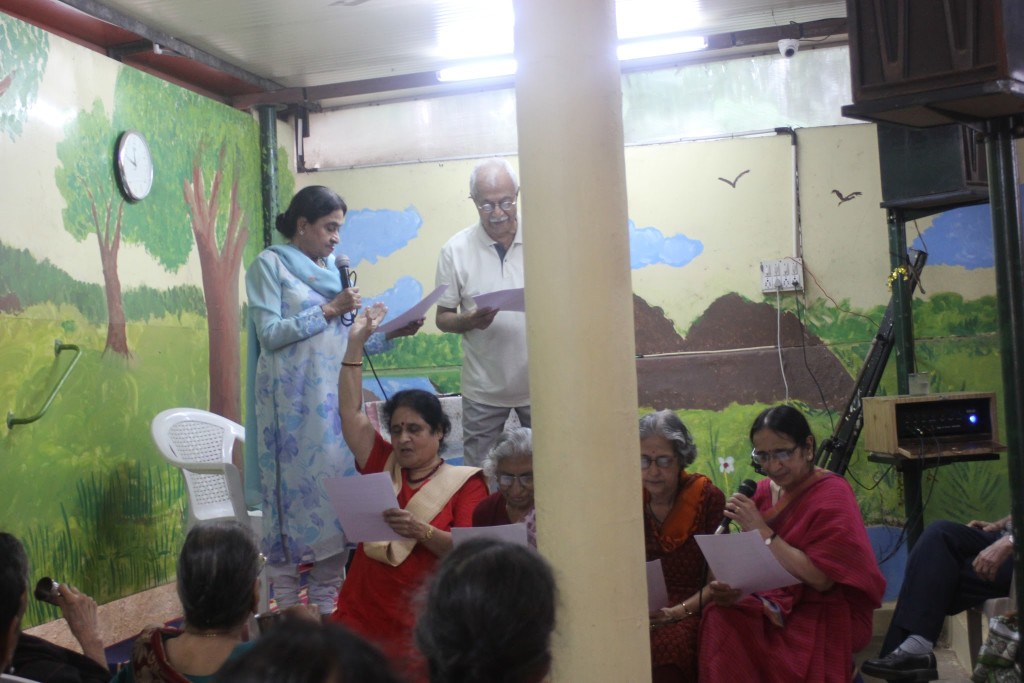 And don't forget to watch this video of two impromptu acts!
If you are part of a senior citizen's group and would like us to bring together Elder's Theatre for you, contact us on mail@silvertalkies.com.
About Author