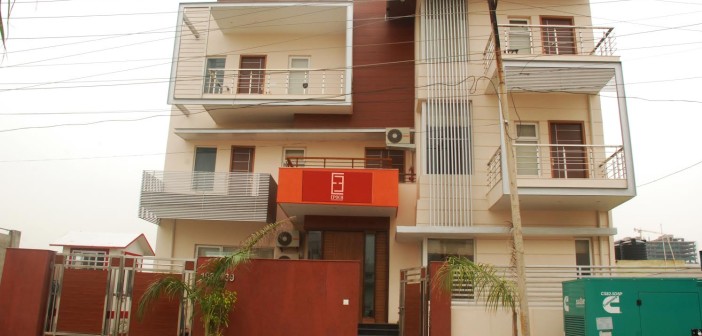 Epoch Elder Care – Assisted Living
What do you do when you want to provide 360 degree care for seniors professionally? "Provide senior living", says Kabir Chadha, Founder and CEO of Epoch Elder Care.
The two and half year old company chose to do so early this year when it made a shift from its previous home care model to providing assisted living for seniors.Today, Epoch Assisted Living runs two homes for seniors in Delhi and Pune and hopes to expand to more cities soon.
"While we provided home care, we provided home visits for up to 2-3 hours. However our customers still needed help for the remaining hours in the day. With an assisted living model, we can truly take care of our residents holistically and ensure their every need is met – from entertainment to housekeeping, from nursing care to nutrition," says Kabir, explaining his vision of becoming India's best operated assisted living home with a strong reputation for excellent care and world-class operations over next two years.
Constant Care
The Pune facility, Monet House, is a 4 room unit and is dedicated to patients with different stages of dementia, while Vermeer House in Gurgaon has 14 rooms and is open to dementia patients or seniors with mobility issues (including bedridden patients) and socially active seniors as well. The homes provide 24×7 care to its residents, supported by doctors, nurses, attendants, housekeepers, kitchen staff and facility manager. The facilities are well equipped to take care of its residents and are elder friendly, allowing wheel chair accessibility, grab rails in bathrooms, etc. The staff is trained to take care of activities of daily living for those who need assistance and also sensitized to meet the demands of seniors.
However the homes are unable to cater to patients requiring critical care. Every prospective resident needs to submit his/her medical history and may need to undergo medical assessment as suggested by the Clinical Head, in order to ascertain their health status and hence the viability of their stay at the Epoch homes. The residents can opt for either a short stay of minimum one month or a long term stay of eleven months and beyond.
Largely catering to the NRI population, the kin of the residents can stay in regular touch with the seniors through emails, skype chats and weekly calls. Any routine changes in medication or mild health issues are informed to the kin on a regular basis. The kin are also responsible for any major decision making and emergency care. The Epoch staff ensures initial emergency measures like transfer to a nearby hospital and hospital admission and can also attend to the patient till the family arrives.
Dementia Help
For dementia patients, the centres run a Dementia Sense Program, where the attendants let the patients lead them in scheduling their day, which is adapted as per the condition of the patients, ensuring less stress of new surroundings on the patients. While ensuring some structure in their schedules like meals in common areas, shower/sponging everyday, they do not force exercises or offer any cognitive stimulation.
Psychological well-being is ensured through one common activity daily, stretching exercises four times a week, movie evening twice a week and a weekly lunch or tea party among residents.
Each care attendant is responsible for the care of 2-3 residents while each nurse looks after six patients. The Facility manager is responsible for management of patients' care.
The Price Point
Good care often comes at a price, especially if it involves a team that is experienced, educated in elder care and well staffed."Our main target audience is seniors who come from well-to-do families – often NRI families." elaborates Kabir.
Here are the pricing details, as quoted on the website.
Single occupancy room for long term stay (Rs 80,000 + 12.36% Tax) / month
Single occupancy room for short term stay (Rs 1,00,000 + 12.36% Tax) / month
Double occupancy room for long term stay (Rs 1,20,000 + 12.36% Tax) / month
Double occupancy room for short term stay (Rs 1,50,000 + 12.36% Tax) / month
Twin sharing room for long term stay (Rs 60,000 + 12.36% Tax) / month
Twin sharing room for short term stay (Rs 75,000 + 12.36% Tax) / month
Upon admission, residents are also required to provide Rs. 1,00,000 as a one-time refundable security deposit. If a resident temporarily requires a dedicated nurse or attendant, an additional fee will be charged.
−    Day time attendant 12-hours (Rs 15,000 + 12.36% Tax) / month
−    Night time attendant 12-hours (Rs 15,000 + 12.36% Tax) / month
−    Day and Night attendant 24-hours (Rs 30,000 + 12.36% Tax) / month
Petty cash, travel, medical fees and other expenses are also not included and are billed separately.
For more information visit http://www.epocheldercare.com/ or call Phone (India): +91.989.968.1595, +91.124.426.2561
Phone (US): +1.212.401.1888.
Written by Nidhi Chawla in conversation with Kabir Chadha, Founder & CEO of Epoch Elder Care and Neha Sinha, Head Psychological Wellbeing at Epoch Assisted Living.
About Author