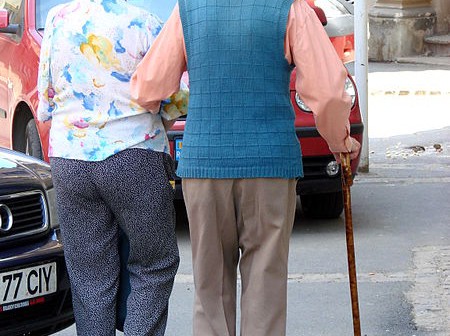 Chennai's Fall Prevention Centre
Falls among elderly are a common cause of injuries and fatalities. We profile a Chennai based centre that provides risk assessment & rehabilitation therapy for seniors at risk for falls.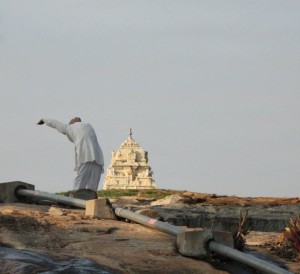 Falls are a common cause of injuries and fatalities among the elderly. Many elders  need to be hospitalized or are bedridden for the rest of their lives due to a  debilitating fall that could have been easily avoided. In the US, 30 percent of  individuals aged 65 years and older fall at least once a year.
In India, the prevalence of falls among the 60+ is between 14 percent to 53 percent.
Falls can lead to hip fractures, brain   and upper limb injuries, according to a report  in the Asian Journal of Gerontology & Geriatrics June 2014. With advancing age, fall-  related injuries can become severe and even fatal. This is where a Fall Prevention or  Risk Assessment Clinic helps.
According to Dr. David Vijay Kumar, MPT (Geriatrics) and the person behind the Elderly Physio Care Clinic in Chennai, "More people rush to hospitals for injuries related to falling than from any other cause, and they are the primary cause of accidental death in people over the age of 65." In fact, falls are the cause of 70 percent of accidental deaths in people aged 75 years and older.
However, fall prevention programs like those offered by Dr Vijay Kumar's clinic in Nungambakkam, Chennai, can effectively help elders to reduce the risk of falls. The centre offers a Fall Risk Assessment and Conditioning program for senior citizens, who can also take these sessions from their home.
How it's Done
The program gets to the bottom of what is causing the fall, taking into account specific risk factors known to contribute to falling and decreased mobility. The patient's scores are then compared to the norms of healthy and active people to determine their fall risk. If the patient is at risk, they are given a personalized program to target their deficiencies. The treatments, which occur in the clinic and at home, focus on strength and flexibility, balance, walking speed, step length and endurance.
Therapy is provided in the form of exercises such strengthening, stretching, walking, weightlifting, aquatic therapy and balancing, says Dr Vijay Kumar, adding that the centre comes equipped with the latest technology and machines to help with this.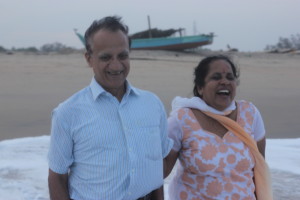 How Therapy Helps
Many a times, the underlying causes behind a fall could be due to a different ailment,  says Dr Vijay Kumar. M Srinivasan, an elderly patient who is a regular at the centre  found out he had Parkinson's Disease only after a fall.
"I was a fast walker and when I fell down, I escaped with bruises but later, could not  lift my leg," he remembers. After five years of Parkinson's medication and  physiotherapy with the centre, he feels much steadier and active throughout the day, despite the fact that Parkinson's Disease is a progressive, degenerative disease and results in stiffness of muscles and movement related problems. Srinivasan is now able to sit at his desk and work and flex his toes, small changes that have given him a much needed energy boost in the last five years. He attributes this to rehabilitation therapy. He also feels that the stretching and relaxing of muscles during exercise provides him relief.
Dr Vijay Kumar feels that it is important to educate elders and their families about fall risk assessment and rehabilitation therapies and there need to be more centres like this across the country. "While the concept is a common in the Western countries, in India it is still new," he says. He however adds that while therapy and exercises can help an elder back to his or her feet, their self motivation is equally important as well.
The Elderly Physio Care Centre is located in Chennai and can be contacted on 9884130430 & 9940234934
You can also visit them on http://www.elderlyphysiocare.in
About Author