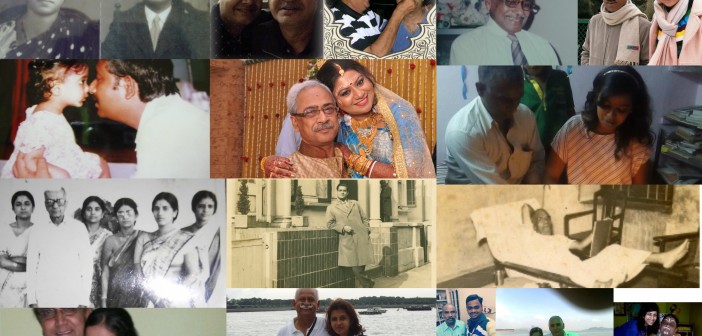 Father's Day Contest: Larger Than Life
A father who was always larger than life yet indulgent; who in a young boy's imagination could even face up to Hitler. Reader P Srinivasan shares his fondest memories. This is one of the TOP 5 entries in our Father's Day Contest. Enjoy!
My father was a Professor of English who taught four generations of students. My earliest memory, a mental picture fleshed out by what I was told later, is of three year old me, sitting in a photo studio, fright written on my face, on a couch covered by a tiger skin. The stuffed head of the animal was at one end of the couch. Father stood close behind, placing his hand on my back. In a soothing voice, he spoke to me, "it is not a real tiger and I am with you," magic words that put me at ease. As a boy of four, I remember refusing to eat lunch without curd when father, overruling mother's objections not to pamper me, walked to the end of our street until he could find a neighbour who could spare some curd.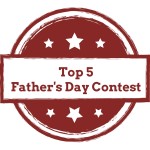 World War II was in its third year and I in my twelfth, when pictures of Adolf Hitler in army uniform, his famous Fuehrer salute and accounts of the rapid conquests of his army filled the newspapers. Seized with fright that the Nazis could march into India any time, I had a dream one night. A train passing along a track close to our compound stopped in front of our house. Guess who but Hitler stepped out and shook hands with father, natty in his neatly pressed suit and tie! They spoke to each other for a while and the visitor left. I guessed father in his stern professorial manner had asked the dictator to keep out of India and the latter had agreed. My larger than life image of father was confirmed!
Father would play three sets of tennis with his students in college till retirement. On retirement, mother and he moved in with us when he took to walking for exercise. Age sat lightly on him. He carried a walking stick just to swing round as he walked. If I held his arm to steady him in a moving bus, he would shake me off. At seventy, he stood a major surgery well. But the fateful day had to arrive. He complained of breathlessness one morning. I placed my hand on his back to comfort him and he did not protest. He came out of the emergency ward of the hospital smiling, but that was temporary. In the ICU, he delivered a lecture on Shakespeare to the attending physician. After three weeks in hospital, he breathed his last, collapsing in my arms. Was he the same man that carried me in his arms once? At 43, I felt orphaned. Forty years since, I still vividly recall his dominant presence!
P Srinivasan is a senior citizen residing in Bangalore. He worked with the Government of India from 1951 to 1990, retiring as Member, Central Administrative Tribunal in 1990. He is a member of the Nightingale's Elder's Enrichment Centre and has written middles for newspapers often.
To read the other stories from the Father's Day Contest, click here
About Author