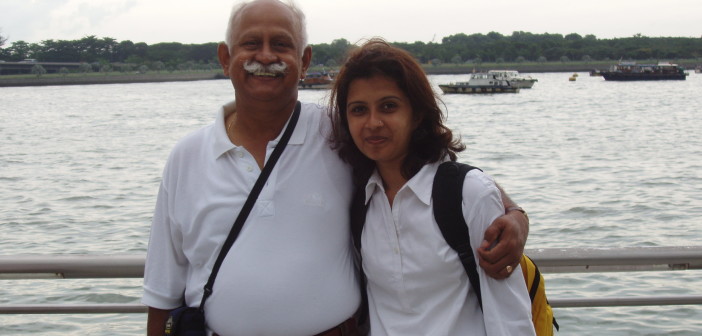 Father's Day Contest: The Friend, The Guide
Vinita writes about her father AN Suryanarayanan and how he has always been part of everything important in her life. This is one of our Top 5 entries. Enjoy this beautiful piece.
A writer,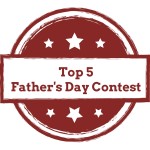 A cook,
A friend,
A teacher,
A driver,
A moral compass
A guide
and more than anything-
A father
How do I pick only certain happy memories with my father, when my whole lifetime is intertwined with him?!
Where do I begin?
The detailed letters he wrote us while posted away from home – that arrived without fail every week for over 5 years; with a cutting of the week's Word-Jumble for us to do and the 'Mutt and Jeff' cartoon strip to read and enjoy.
Do I talk about the time he made a different variety of souffle for as a Friday surprise
Or when he dished out gajar halwa and flavoured rice for a community picnic, one summer holiday; cooking for the first time!
How can I not mention the evening he taught my sister and me the entire Tamil alphabet – making sure we learnt it overnight so that we didn't end up in the wrong bus in the Nilgiris!
What about the various occasions his colleagues and friends remark about his brutal honesty or his elephant-like memory that leaves everyone amazed, every time…One can't keep up with that so we just try not to slip up!
His meticulous filing and indexing of hundreds of recipes collected from my mother and the newspapers– which I continue to dig into!
His various trips abroad post retirement– exploring and discovering for himself different cultures and countries.
The fact that he's more of a friend to his children's friends and his friends' children…
His doing an MBA and topping the University when he was almost 50
His love for crosswords and numbers that he has passed on to my daughter. The values and memories of his childhood, youth and army life that he continues to share with her so that she may listen, laugh and learn.
His insatiable interest in learning and sharing interesting anecdotes, experiences and facts with friends and family; all while keeping up with social media and new technology.
Long before Father's Day became a 'Day', my father shared with us the joys of exchanging personal notes, handmade cards, little everyday gifts as a way of showing how we care and value the other… So while we will continue to do that…Happy Father's Day !
Vinita is 41 and lives in Bangalore. 
You can read more stories from our Father's Day Contest here
About Author