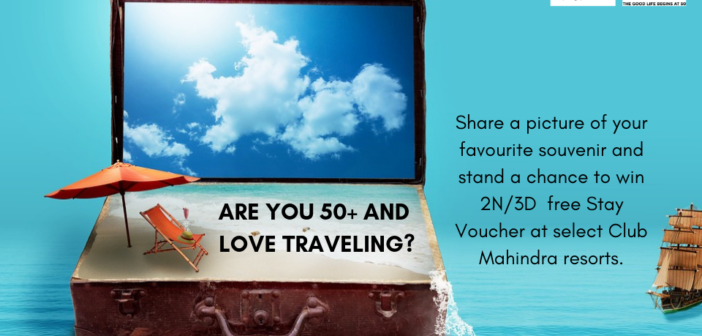 Your Favourite Travel Souvenir Could Help You Win A Free Holiday
SILVER TALKIES IN ASSOCIATION WITH CLUB MAHINDRA PRESENTS OUR NEW CONTEST
RELIVING A TRAVEL TALE
LAST DATE FOR SENDING ENTRIES: FEB 28
CALLING ALL 50+ TRAVEL BUGS
How To Enter The Contest
Share a photo of your favourite souvenir item with us that tells a unique story and speaks, in many ways of the journey itself. Three lucky draw winners get 3D/2N free Stay Voucher at select Club Mahindra resorts.
Get started:
1. Email us one photograph of your favourite souvenir
2. Let us know a few details about it. Where did you buy it? When did you buy? Why it is special to you?
If you have a detailed background story to write about it, we would love that! Catchy stories and souvenirs will be featured on our website www.silvertalkies.com
*TERMS & CONDITIONS APPLY
Share your entries now!
Email: mail@silvertalkies.com OR
Share with us on our Silvertalkies Facebook Page
Last Date to send entries: Feb 28, 2019
About Author