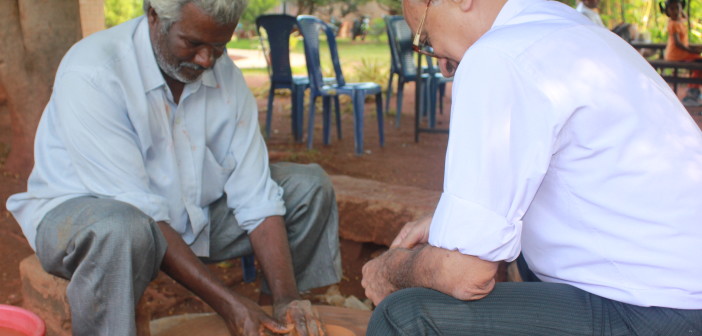 Financial Express – February 7, 2016
Coming of age: 
With a change in mindsets, the elderly today no longer want to be a burden on their children. In sync with this demand is the senior living and care industry with luxury retirement homes and customised products and platforms for the elderly.
Excerpt from the article…
Barring the lack of awareness, there are a host of other issues as well. "One recurring problem is the lack of companionship or peer groups. Also, in our experience, most active seniors do not wish to be identified just by their age and are open to exploring newer opportunities to make their lives more exciting," says Reshmi Chakraborty, co-founder, Silver Talkies, an online platform for senior-specific content and events. "While we try to provide such avenues in the form of special events and workshops, there are still issues such as mobility, ill health and price-consciousness that remain."
Started in 2011 as a blog for seniors by Chakraborty, a former journalist, and Nidhi Chawla, who has worked in the financial services sector, Silver Talkies is now a comprehensive website featuring articles and blogs—on issues like health and nutrition, finances, travelogues, etc—relevant to the 60-plus age group. You can also find service providers and experts in various areas on the website.
There are other gaps as well. "Medical care and food need a little more attention," says Anandam Retirement Community resident Krishnan. "Some focus should also be laid on recreational facilities. Indoor games should be there too." An avid golfer, Krishnan also hopes to get back to playing the sport. "My passion for golf remains intact. I feel like I am going to live for many years, so I can't wait to play the sport regularly again."
Clearly, for some, life begins after retirement.
For the complete article, go here http://www.financialexpress.com/article/economy/coming-of-age/208387/
About Author