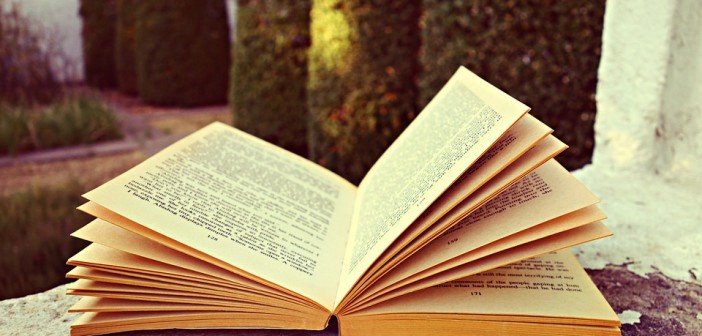 Five Books About Alzheimer's You Need To Read
Fiction and memoirs can sometimes help you deal with a loved one's ailment in a more practical way than a medical guide can. Here are five books on alzheimer's you need to read if you are a caregiver.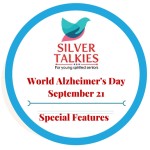 The other day, I walked into the living room and found my mother standing by her armchair, looking completely lost. She'd come to the room to sit down and watch TV, she told me when I gently questioned her. But then she'd forgotten how to sit. She didn't know what she was supposed to do.
My mother has Alzheimer's. I know this disorder's most well-known symptom is memory loss. I've read as many medical papers on the subject as I can grasp. But if I'd limited my reading on Alzheimer's only to medical and academic papers, I would have had little idea that the memory loss associated with Alzheimer's can affect even the knowledge of something as basic as how to sit.
Even less would I have known how to help my mother sit down in such a way as to not make her feel weirder than it was clear she was already feeling. As I matter-of-factly positioned her in front of the chair without comment, and asked her to slowly bend her knees, I thanked my lucky stars that I had read fiction based on the subject of Alzheimer's. These books may not have told me much about meds and diagnoses, but they told me a great deal about what a person with Alzheimer's might be going through, and how to cope with situations that will probably come up.
Don't get me wrong. The 'how-to' resources available for caregivers on the internet, the medical papers and the science behind Alzheimer's are all tremendously helpful. But they have one problem: they talk about patients, not people. My mother may have Alzheimer's but I don't see her as a patient. She's my mother. And the fiction I read helps me continue to see her that way. Here are four of the best novels I have read with Alzheimer's as the subject, and one caregiver's memoir. These are five books on alzheimer's you need to read if you are a caregiver.
Elizabeth is Missing by Emma Healey
Synopsis: Maud has Alzheimer's, and she's desperately searching for her best friend, Elizabeth, who has vanished. But her mind is not in the present, and as Maud seeks clues to Elizabeth's disappearance, she goes deeper and deeper into the past, uncovering the truth behind a family tragedy she has long forgotten.
Why it helps: Maud is the lead character in this novel, and the way she thinks her way to the truth about Elizabeth brings true understanding of what goes on in the mind of a person who has Alzheimer's.


Turn of Mind by Alice LaPlante
Synopsis: Dr Jennifer Wright is a brilliant surgeon in the early stage of Alzheimer's, and she's been accused of murder. The accusation is based on good evidence: the victim, Amanda, is Jennifer's best friend, and four of her fingers have been surgically removed. Jennifer has no recollection of killing Amanda – but then, she has Alzheimer's. She wouldn't remember it even if she did it.
Why it helps: Because the story is told in the first person, you go deep into the mind of a person who has only flashes of short term memory, and therefore, much confusion about the present.
Still Alice by Lisa Genova
Synopsis: Alice Howland is a brilliant linguistics professor who is struck with early onset Alzheimer's – the only kind of Alzheimer's that is genetic. As she slowly loses her memory, she struggles to stay on top of her life. But it's out of her control: try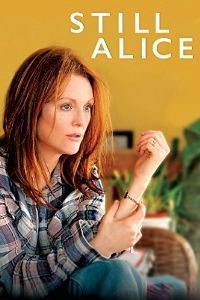 as she might, she forgets to remember. This has profound effects on her family: her equally brilliant professor husband, and her children, who now understand that they have the Alzheimer's gene too.
Why it helps: Though this is fiction, Lisa Genova wrote Still Alice as a guide to Alzheimer's and the effect it has on the patient, the patient's family, and caregivers. It is the most complete book available so far on this disorder, and I recommend it highly.
Unbecoming by Jenny Downham
Synopsis: Katie is 17 years old and confused about love. She also doesn't have much love for her mother, Caroline, a very controlling woman, who needs everything just so. Katie doesn't know why Caroline is the way she is, until she meets Mary, her grandmother and Caroline's mother. Caroline has always hidden Mary's existence from her children – but now Mary has Alzheimer's and needs a home. As Katie looks after her grandmother, she slowly begins to put her own world together.
Why it helps: Truthfully, there's too much going on in this book for Alzheimer's to really be in focus. But Mary's character is powerful, and the book shows one thing that the other books I've described so far don't: that taking care of an Alzheimer's patient might mean labour, but it also means love.
Krishna: Living With Alzheimer's by Ranabir Sammadar
Synopsis: This is the true story of Krishna, a woman with Alzheimer's, and Ranabir Sammadar, her husband who cared for her till the end.
Why it helps: Sammadar details everything he ever did for Krishna, to make her comfortable, to keep her happy. Local context information like this is very useful.
About Author