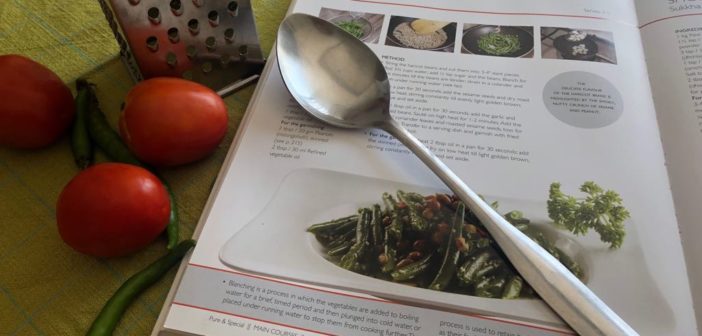 Five Books By Senior Cookbook Authors You Shouldn't Miss
Cookbooks can bring back memories, make you discover long forgotten tastes and explore cuisines from around the country and beyond. Here are five books by senior cookbook authors you must not miss!
When I feel like a taste of home and a whiff of my mother's cooking, I turn to a well-thumbed cookbook — Rannar Boi by the famous Bengali author, Leela Majumdar and Kamala Chattopadhyay. It's been an iconic book of recipes and candid instructions (she does a great no-fuss kid's party prep section even mother's of this generation will appreciate) for many generations of Bengali women, after publication in 1979 and has seen many reprints since. Trying out some of the recipes takes me back to my childhood days because there were many Sundays in the 80s when my mother tried many of these those out too. "Did she tweak the Mutton Brown Stew recipe like I'm doing or did she follow it to the T?" I wonder, before calling up ma to confirm. She laughs, "It was such a long time ago, I don't really remember but I probably followed it word for word." Ma, unlike me is a stickler for rules. Little wonder that her stew would turn out way better than mine does, if the memory that hides in the tastebuds serves me right.
Memories of food are said to invoke all our five senses and, in many ways, hold some of our fondest recollections. While some of us lucky enough to have handwritten recipes passed down by grandmothers and other older women at home, other not too lucky ones have their cookbooks. Luckily for us, several senior women have jotted down their experiments in the kitchen, the recipes unique to their family or culture and shared it in cookbooks. In fact, some of these are mother-daughter collaborations and some came about because the authors were persuaded by who else, their daughters, to jot their memories down. Here are five books by senior cookbook authors you must not miss.
The Lucknow Cookbook by Chand Sur & Sunita Kohli
The culture of Lucknow is a melting pot of influences. Much is written and heard about the Lucknawi 'Ganga-Jamuni tehzeeb' and the saying goes that nowhere is it better represented than in its food, a melting pot of many cultures. This cookbook brings some of those aromas and tastes alive with mouthwatering recipes like Gilawat ke Kebab, Dabi Arbi Ka Salan, Kairi Ka Do Pyaza and Sheer Korma. Chand Sur was born in 1925 in Bahawalpur, undivided Punjab and brought up in Quetta. She has been described as an inventive cook who places great emphasis on nutritious and healthy meals. Her lunch, dinner and tea parties are supposed to be legendary. This book was written with her daughter, the architect Sunita Kohli and is a great spread of culture, history and some wonderful recipes.
Buy it here:

Tiffin by Rukmini Srinivas
Tiffin by Rukmini Srinivas is a food memoir with a rich tapestry of vegetarian food and of the times gone by. Rukmini was in the habit of sending her daughters living in the United States "easy" recipes of snacks to make at home and as she shared them, she "recalled the many anecdotes and narratives about the people and places associated with these recipes," which she passed on to them along with the recipes. Happy to read the anecdotes, the daughters urged her "to share them with a wider audience." That is how this book was born, weaving the anecdotes into the recipes in such a way that every set of recipes is preceded by an anecdote in which a reference to the dish or dishes in question occurs in some way or the other. The recipes are vegetarian (with helpful English translations of ingredients) and reflect the author's stay in various parts of India. Find it here:
()
A Kitchen Full of Stories by Ummi Abdullah
One of the biggest names in Malabar cuisine, Ummi Abdullah's expertise has been sought by five star hotel kitchens and homemakers alike. She has written several cookbooks, all of them successful.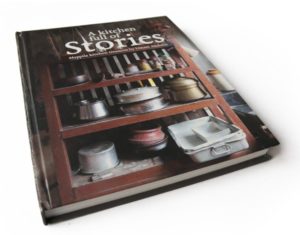 A Kitchen Full Of Stories is special because it is a collaboration between a grandmother and granddaughter. A limited edition coffee table book put together by Nazaneen Jalaludheen, Ummi's granddaughter, it is peppered with recipes of traditional Mappila fare along with tips and tricks from Ummi's own kitchen and her childhood memories. A Kitchen Full Of Stories is an endeavour to preserve the rich culinary heritage of the Malabar region.
Find it here: https://ummiscorner.com/
Pure And Simple: Homemade Indian Vegetarian Cuisine by Vidhu Mittal
One of our eternal favourites, Mittal's beautifully produced book on simple vegetarian cooking will make it easy for even the most novice amongst us to enter the kitchen and produce something tasty. Vidhu Mittal was interested in cooking even as a child. Her mother was an excellent cook and cooking soon turned into a hobby and then a lifelong passion for Mittal. Her two books –Pure And Simple: Homemade Indian Vegetarian Cuisine and Pure And Special: Gourmet Indian Vegetarian Cuisine reflect her love for good food. Pure And Simple has been a winner in the Best Easy Recipes category at the Gourmand World Cookbook Awards in 2009. Pure & Special, released in 2014, is noteworthy for its fusion style recipes, with even the humble Matar Paneer (Paneer in peas gravy) getting a French twist!
Before her cookbook author avatar, Mittal was a popular name in Bangalore for her cooking classes, which taught students everything from basic dals to exotic salads, with students ranging from 9 years to 60 years. You can find her book here:
Anglo-Indian Cuisine – A Legacy by Bridget White Kumar
Bridget White Kumar, 64, is a well known culinary consultant, cookbook author and most importantly, a custodian and researcher of Anglo-Indian cuisine. Her signature book, Anglo-Indian Cuisine – A Legacy, won the Gourmand Cook Award 2012 in the Best Culinary History Book in India category. "This prestigious Award is considered the Oscars for cookbook writers," says Kumar, whose expertise has also seen her train chefs from some of the best hotels in Bangalore, Chennai and other cities. She conducts cooking workshops and demonstrations at hotels, restaurants and different groups and is always ready to share her passion with others. Find her here:

---
Enjoyed reading this? You may also like: Stories of food and people who create them
About Author