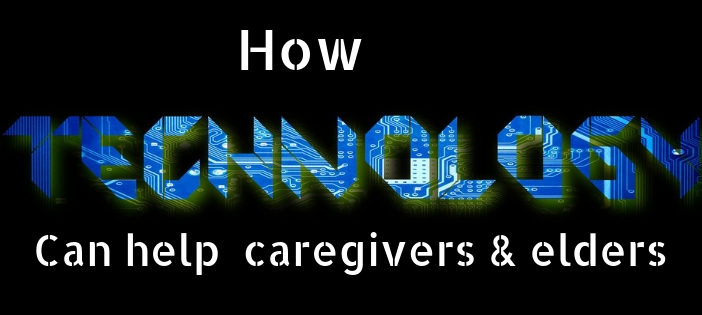 Gadgets That Can Help Dementia Caregivers & Ailing Elders
Supervision and support are two main aspects of caregiving, which is often a challenging task. Here are few gadgets that can help dementia caregivers and ailing elders.
If you are a caregiver to a loved one with Alzheimer's and Dementia, you know how mentally and physically challenging it can be sometimes, even with help. It is impossible for a caregiver to have eyes and ears everywhere, all the time. That's when assistive technology can come to your aid. Here's a list of gadgets that can be used by dementia caregivers as well as elders who may be home alone or ailing.
GPS Trackers: Wandering is one of the most worrisome issues for Dementia caregivers as people with Alzheimer's and Dementia may tend to wander off when agitated or restless. A GPS tracker could help you keep that in check or at least alert you on time. GPS Trackers allow you to set up Geo-fencing, which means you can set boundaries or safe zones around specific locations on a map using a corresponding smartphone app. You can be instantly notified when someone moves outside these designated safe areas. For example, you can create geo-fencing around your parent's walking routes in the neighbourhood park so that you are immediately alerted if they wander off somewhere.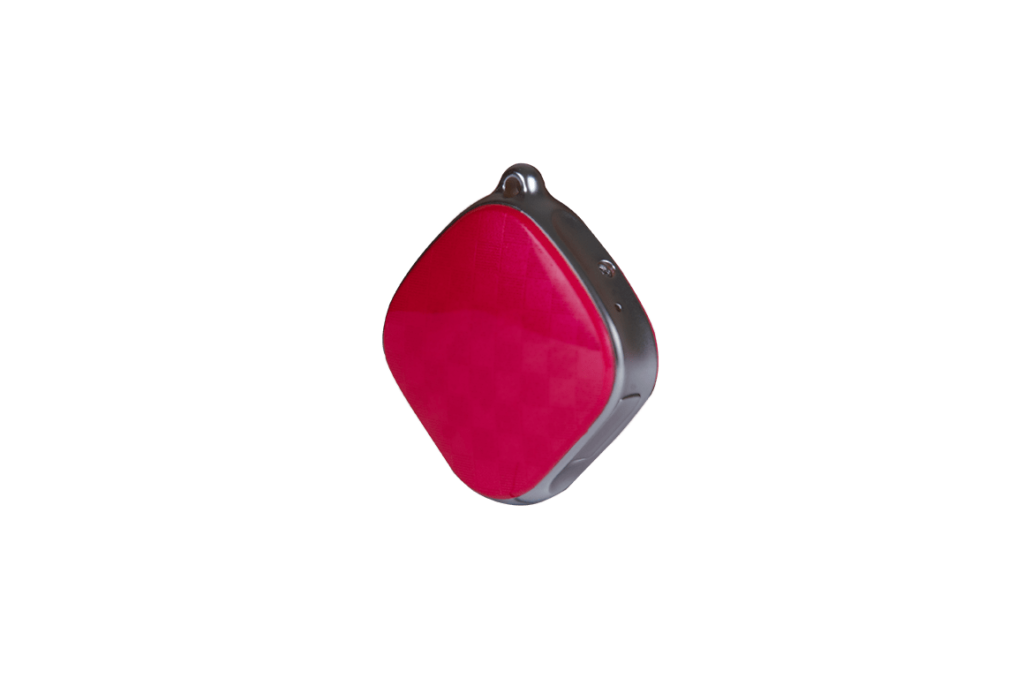 There are many GPS Trackers in the market. Here are two that could be of use to families of people with Dementia. The TigerTrack Smart SOS Tracker by Tiger Tech Labs is a GPS Tracker, cell phone and SOS button all rolled into one tiny wearable device. You can easily hook it into clothing. It allows you to track your loved through a smartphone app, set safe zones so that once they cross it, you get an alert, after which you can track them in real time. The built-in cell-phone allows you to hear all sounds and conversations surrounding your loved one, just in case you feel the need to. In case of any eventuality, what we felt could potentially help was a 30-day tracking history that allowed families to see the various locations their loved one had visited.
---
Silver Talkies users can use the Promo Code Silver10 and get 10% off when they shop at tigertechlabs.com.
---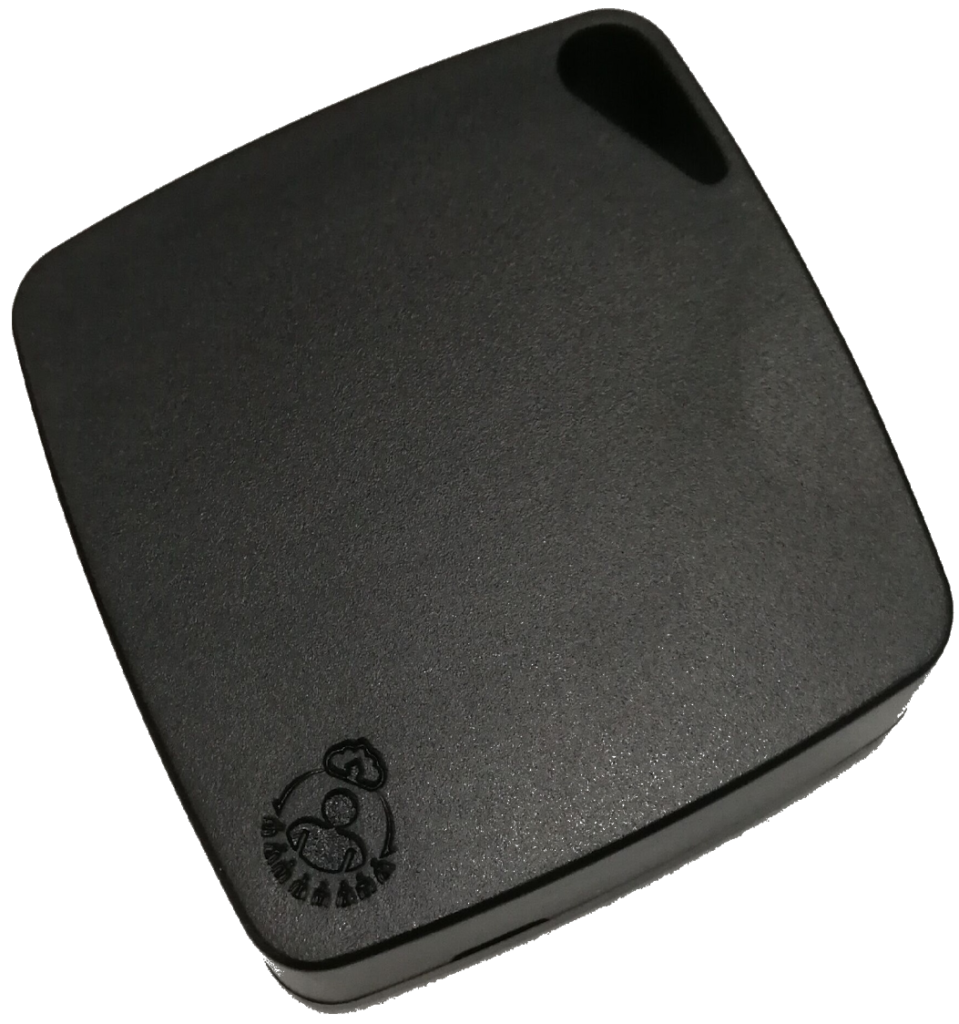 Another GPS Tracker we liked was ResQ Button's Indoor asset tracker tags. These too are unobtrusive and designed to be used with the accompanying ResQ Button App on a smartphone. You can attach the tag to your loved one's clothing. Use the app to set up alerts for you and other caregivers if your loved one wanders away from the configured device signal ranges. "The tracker signal can also be picked up any ResQ Button app device (on a smartphone or tablet) in the vicinity and its location will be updated in cloud," says Parthi Munusamy, Director, ResQButton India Pvt. Ltd. This is useful if you live in a small community and could request friends in the neighbourhood to download the app. The product is also dust resistant and water-proof, with an operating temperature range of 0 – 50C. It also gives you the last known location, in the worst-case scenario where your loved one has wandered away. You could also get a ResQ Getaway Switch which works on Wi-Fi and can be installed in your home. It can pick up the Tracker Tag signals and forward it to cloud. "It's ideal for places where using a Smartphone is not an option," Munusamy adds. To buy ResQ Button products, click here. 
---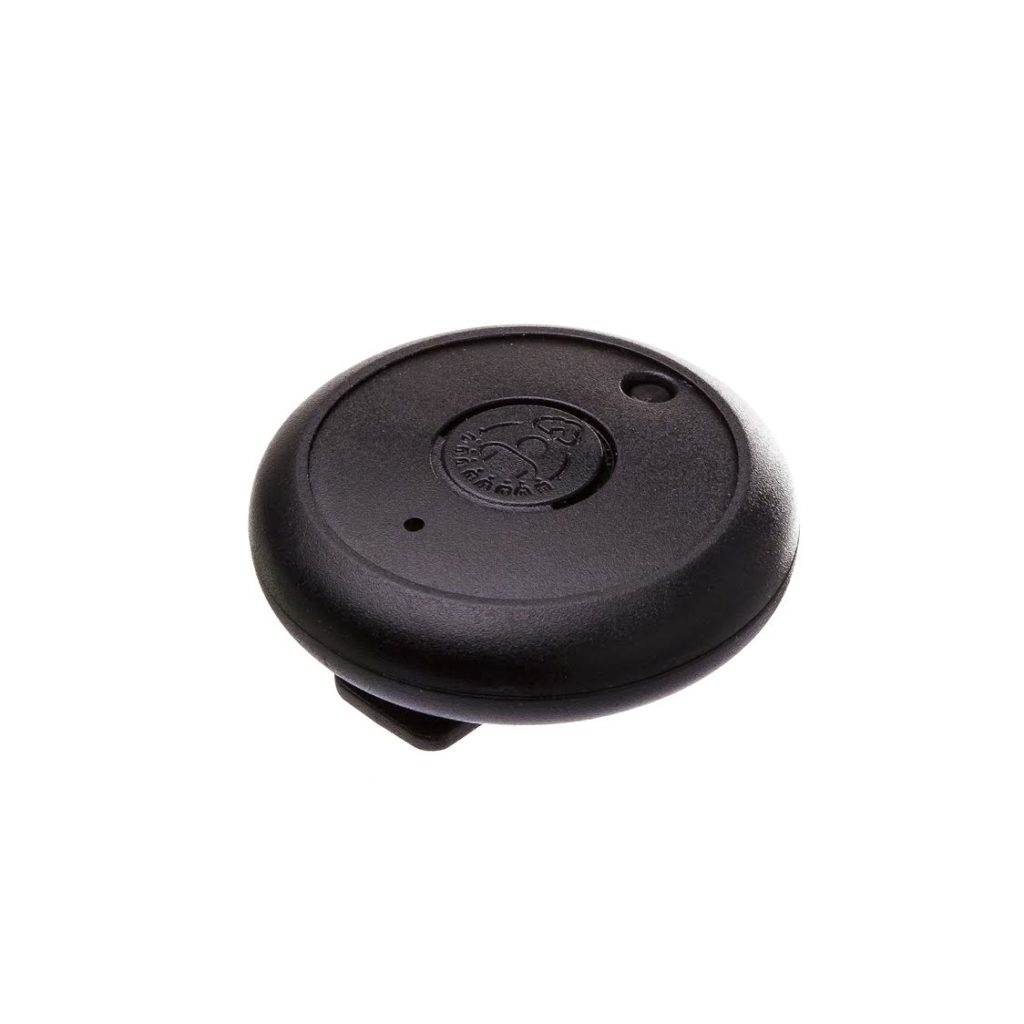 Panic Alarms: Sometimes in an emergency a caregiver may not have the time, energy or quickness of response to pick up the phone and call someone. Pressing a button is a simpler option. That's exactly how panic alarm or SOS buttons like the Panic ResQ Button work. A small wearable button, it activates a distress signal when you press and hold the logo for just three seconds. Like the ResQ tracker, any smartphone or tablet nearby with the app will pickup the signal.
TigerTRACK also also comes with a Panic Akarm. It includes a 'one touch' SOS button that allows the user to instantly signal for help.
You could also check out the Juvo Panic Alarm, which is retailing on Seniority and comes with a 3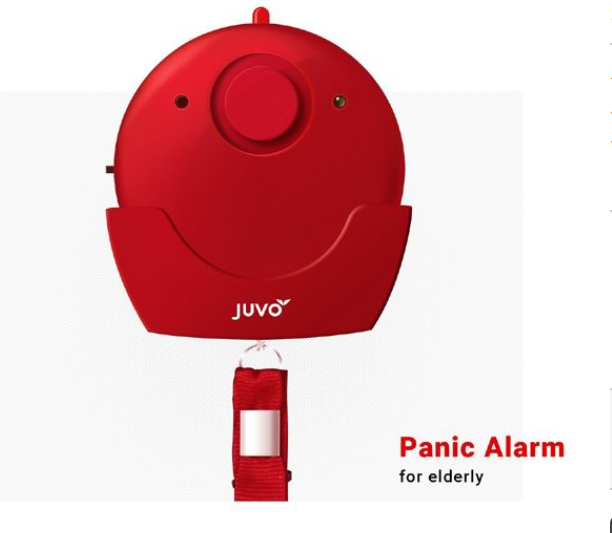 foot chord that can be pulled to activate the powerful siren. The product is wall mounted and can be installed in an area that is accessible by all.
---
If you are buying on Seniority, don't forget to use the Coupon Code ST10 that offers Silver Talkies readers a 10 % discount on Seniority.
---
Fall Sensors: Falls are responsible for 20 to 30 per cent of injuries among the elderly age group. They are also responsible for 50 per cent of injury-related hospitalization among people of 65 years and above according to Center for Disease Control and Prevention (CDC), US.
Fall sensors and preventive measures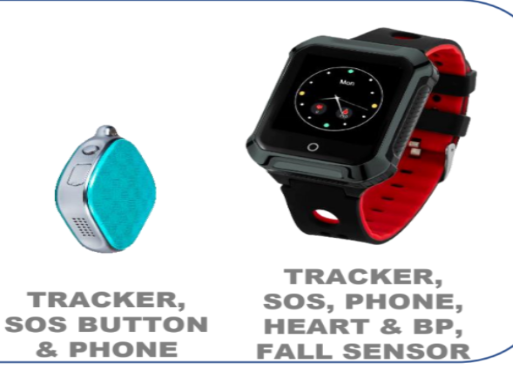 can alert you in case of a fall and get immediate help. TigerTrack Pro from Tiger Tech Labs comes with a Fall Sensor alert that immediately alerts the family about a loved one's fall and even the location. Worn like a watch, the Tiger Track Pro also includes a Heart rate and BP Monitor that measures and keeps track of the users Heart rate and BP several times a day. Other extras that could be used by a caregiver to monitor the health of an elder include a Pedometer and Medication reminder.
---
Silver Talkies users can use the Promo Code Silver10 and get 10% off when they shop at Tiger Tech Labs.
---
And while these gadgets are no replacement for human care and supervision, they could help ease the burden. "It provides them and their families with peace of mind, knowing that they can always be heard, protected and found, under any circumstances. It gives them a critical, life-saving line of communication with their families at all times, lets their family and friends know that they are okay, or if the worst should happen, sends their GPS location to them – all with the push of a button," says Aamod Wagh of TigerTech Labs.
Most falls happen at home. While reworking your entire flooring is an expensive option, what could work out to be cost-effective is a floor solution like Lizard Grip that could be applied to the floor to prevent falls. This isn't a gadget but an effective anti-skid solution caregivers could look into if they have a loved one at home prone to falls that could complicate matters further. You can buy Lizard Grip here and use our Coupon Code ST10 that offers Silver Talkies readers a 10 % discount on Seniority.
Security Cams: Many people with dementia are home alone with a paid caregiver. And while trust and faith in them is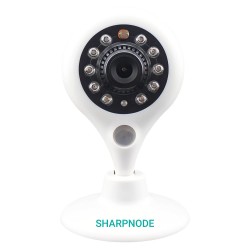 important, supervision is too. A security camera would give you not just peace of mind but may also keep untoward incidents in check. One of these is the SharpNode 3S Camera that not just comes with live video streaming like all security cams but also a real time alarm that can alert you to any untoward incident. Here's where you can buy the cam and get a 10% discount too if you are a Silver Talkies reader and use the Coupon Code ST 10.
Time Keepers: People with memory related problems could often have trouble figuring out the time. Poor vision is another huge factor that not just irritates an elder but also hampers their functioning. This Talking Alarm Clock comes equipped with a projector and tells the time out loud. It also has a hourly chime that helps you keep track of time. Buy it here  on Seniority and avail your discount now.
You can also find Dementia Clocks on Amazon.in that mention the day, time and year as well as whether it is morning, afternoon evening or night. Click the link below to buy:
Lighting Up: Motion sensor lights could be extremely useful for older people who often need to get up at night to use the bathroom or other needs. Instead of grappling for a switch in the dark, these motion sensor lights switch on automatically when they detect movement. Find it in the link below:

Are you a caregiver or an elder living on your own who has used some of these products? Is there any other product that has been of great use to you? Email us on mail@silvertalkies.com about these and we shall include them here.
About Author