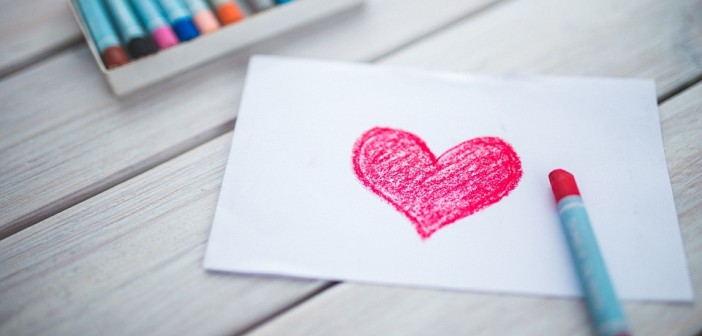 Gift A Life: An Organ Donation Story
Today, August 13, is Organ Donation Day. As awareness grows about Organ Donation and how simple the process is, here are few stories of Organ Donation by senior citizens, courtesy MOHAN Foundation.
Organ Donation is gradually getting acceptance among a section of aware and committed senior citizens in India. We bring you some inspiring stories of senior citizens who donated their organs and families that honoured their wish. The stories are courtesy MOHAN (Multi Organ Harvesting Aid Network) Foundation, a Chennai based not-for-profit, non-governmental organisation that has been working relentlessly in the area of organ donation. We are thankful to them for allowing us to share these stories from their Donor Memorial here.
Marie Therese Hampart Zoumain, 68 years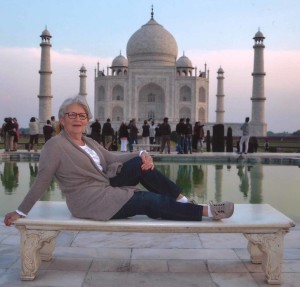 Marie's story is a beautiful example of how humanity and noble deeds know no boundaries and how sometimes in the face of a tragedy, there emerge kindred souls amidst geographical variations. The story of this beautiful French woman stands testimony to this very fact. Marie and her husband Henri had come to visit their son Sebestien, who works with an MNC in Gurgaon and lives in Delhi. The family used this opportunity to travel and visit places like Jaipur, Agra etc. Little did anyone know that there was a much greater purpose behind Marie's visit to India.
Marie was rushed into Max emergency on the evening of March 13th, 2014 in a state of unconsciousness. She was diagnosed with a subarachnoid haemorrhage which meant an irreversible damage had caused her brain to die. The son, Sebestien was approached by the doctors at Max along with MOHAN Foundation's counsellor regarding donating her organs. Like any other offspring, he was fraught with the grief of suddenly losing his mother in a foreign country and was confused about taking a decision that involved her and people that did not belong to his nationality.
"My mother always talked about organ donation and ideally we would have preferred that she had died in her own country and helped save the lives of her fellow countrymen," said her son, Sebestien. He was additionally burdened with the massive task of organising the logistics of taking her mother's body back to France for her final rites. Hours of discussion with the counsellor helped him understand brain death, the laws relating to organ donation, ventilator, etc. In the end, he and his father were convinced that this is what Marie would have wanted them to do. Henri who only spoke French, later wrote to the counsellor. When translated the words were, 'It was sad that I could not communicate with you but the expressions in your look & the sensitivity in your eyes always said it all.'
The Hampart Zoumains hail from a quaint little picturesque village in France, 20 kms from Lyon called Sain-Bel. Everyone in this village knew Marie for she was an excellent cook and would always help her older neighbours with their outdoor chores. She had worked in the French finance ministry for most of her former life and was spending the latter travelling, trekking and dancing. France has an ˜opt out' system of organ donation where every citizen is considered an organ donor unless he/she has opted out of it. Marie had spoken passionately about this to her family on many occasions.
While speaking to the Transplant coordinator from MOHAN Foundation, Sebastien reminisced Marie's deep desire of wanting to die without suffering and burdening her family and said that though the incident was shocking, they were glad that she could keep her wish and in the process, give a couple of others the gift of life. He said that henceforth, India will be connected to their family history for eternity. Both her kidneys went to recipients at Max hospital. Her liver was given to an Army jawan at RR Army hospital.
Marie loved India. And as one looks at her picture against the majestic Taj, you can only marvel at the largeness of this lady who gave back more than what she had received and was immortalised through the lives of three other people.
Sunil Kumar Vohra, 63 Years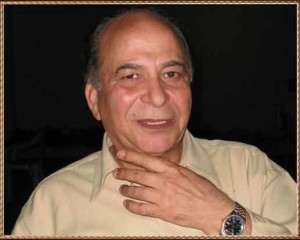 Mr. Sunil Kumar Vohra, 63, was brought into the Sir Ganga Ram Hospital critical care unit in an unconscious state. The CT scans revealed a Subdural Hematoma with Sub-arachnoid haemorrhage. The Doctors made futile attempts to save him by performing a decompressive craniotomy. Sadly no efforts worked as all spontaneous breathing efforts seemed to stop and the ventilator was all that was keeping his chest rising and falling and making him look merely asleep.
The brain death certification was impending but it was an evident outcome according to the critical care staff, hence one of the doctors approached the family and they readily agreed. "What better way to say goodbye to the man who was always the first one to come forward and help anyone who was in trouble or needed support?" says his daughter Surbhi thinking back to that day.
No matter who was visiting Delhi -a distant relative or long lost friend – Mr. Vohra would always be there at the railway station to receive them. The sociable, happy go lucky gentleman that he was, he would religiously wish people on their birthdays. He was very tech savvy and would regularly send and receive text messages to bring a smile on the faces of his relatives and friends. Ironically, the message of his demise was also sent to his friends from his own phone.
He would often quote that when people mourn the dead, they mourn their loss and not the unknown plight of the dead, hence the living are the ones that matter, the dead move on. His family being familiar with this philosophy, knew that organ donation was the best alternative to preserving Mr. Vohra's wishes. He was a great believer of Buddhist chanting and Soka Gakkai. He would join his friends and chant every single day the way he had that fateful day he was hospitalised. Mr. Vohra was also an ardent devotee of Shirdi Sai Baba.
Mr. Vohra was a deeply spiritual and religious person and true to his ideals he ended up being the altruist he was throughout his life in death as well by saving the lives of 3 people. His liver and kidneys were transplanted into three different people.
Mr. Tej Ram, 88 Years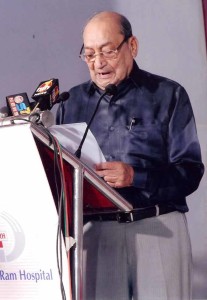 It was not a routine day for the 88 year old Mr. Tej Ram. He had spent the entire evening shopping for a suit to wear for his grandson's wedding due next month. What with all the walking around browsing stores, the nurse did not think twice before deciding to let him be when she saw him tired and asleep in his arm chair later that evening. He looked so naturally asleep with the remote in his hand, that in spite of her professional expertise, it took the nurse sometime to realise that something was wrong. He hadn't even let out a whimper or a hiccup.
He was brought in unconscious and critical to the Sir Ganga Ram Hospital on the night of September 01, 2012, and immediately shifted to the ICU as his CT revealed a massive left gangliothalamic bleed to add to other complications. The doctors tried every possible treatment at their disposal, in fact they went the extra mile in this case as Mr. Tejram was one of their very own, their most beloved chairman. So the news of brain death came as a major disappointment to the family and the hospital authorities alike. He was much loved and respected by his hospital staff and colleagues and his own loyalty and commitment to the hospital was exemplary.
However, when the family was approached for organ donation, the consent by the daughter was instantaneous. The son who was abroad was contacted and he was equally willing. While some extended family members were not so much in favour of organ donation, both the son and daughter were determined as Mr. Tej Ram had all his life wished to be an organ donor after his death. If one knew Mr. Tej Ram well enough, he/she would also know him for his courage and righteousness. For he was the brave war veteran from the China War who was offered a ground job as he injured his knee but declined it as he wanted to fight for the nation that he called his own.
Even though the consent came easily, there was still skepticism regarding the health and suitability of Mr. Tej Ram's organs for transplantation given his age. After the requisite tests were conducted, his liver and kidneys were found to be suitable for donation.
The friends and family still remember him ever so fondly as an honourable, straightforward man. He loved his annual fishing holiday, trekking trips, shooting trap and would not go a single day without a game of badminton. This evidently showed up in the condition of his organs, which were suited for donations at an age of 88 making him the oldest donor in India and the second oldest donor in the world.
Vinita Chopra, his daughter, speaking to a group of students at a school awareness talk said, "It is a privilege to be offered to take this decision to donate a loved one's organs. Even though I lost my father, I look back at his death with pride and happiness that he could save the lives of others. It gives me a very good feeling." Mr. Tej Ram lived a fulfilled life contributing to the society and in his death too he gave all that he could of himself to be of use to others.
To read our previous feature on Organ Donation, click here.
About Author