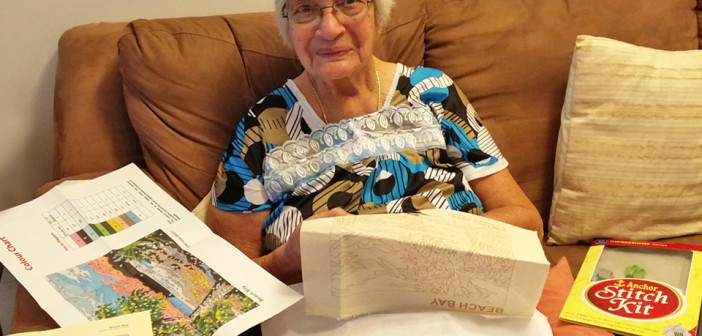 Gifts For Senior Citizens This Festive Season
A thoughtful gift brings a lot of joy to everyone. With the festive season already on its way, here are some innovative and useful gifts for senior citizens. 
Ganesh Chaturthi, Dusshera, Diwali, Christmas…
We are reaching that time of the year when celebration is in the air; there's laughter and happiness with families visiting each other, exchanging gifts and sharing memories. It's the perfect time to gift the older loved ones in your life something special, something interesting as well as useful. Thankfully, gifts for senior citizens are no longer limited to books, shawls or walking sticks and you have a variety of gifts for senior citizens available in the market today.
Here are some useful and interesting options in gifts for senior citizens. They cover the whole range from health to hobby and depending on the senior citizens' need, use and interest, you can take your pick.
Health First
There are several gifts that can aid a senior citizen in taking part of their healthcare in their own hand. Take for instance, BP Monitors. These are smart machines that record more than just blood pressure. Here's one BP Monitor that checks your BP with just one touch and even has the capacity to store readings of two profiles. It also comes with an Arrhythmia detection (irregular heartbeat) feature, making it useful for heart patients too. Health needn't be boring either as this water bottle cum pill organizer shows. Safe to carry, store and organize pills, it looks great and can be a great gift for a senior citizen who loves to travel.
Staying Safe
Safety is of utmost concern for senior citizens, especially those who are living alone or away from their family for longer duration. And while you may not be on hand all the time despite best intentions, you can certainly look at products that could aid their safety. Falls are one of the top causes of injuries among senior citizens. In fact, some could be life threatening or even make the senior permanently immobile. Why not gift the senior citizens at home innovative products that can help prevent falls? Try No Fall Socks, that have an anti-slip grip, making it safe to walk even on wet surfaces. Or you could try Safr, a wearable device that comes with a fall alert system, making it easier for the older person to ask for immediate help in case of a fall. It also works as a fitness band, helping you stay active and young at heart!
It's amazing to see the innovation in everyday products that can help older adults stay safe. Take for instance this Motion Activated Light, which takes away the worry of accidents while looking for a light switch in the dark. These switch on automatically after detecting motion in the dark and could be of great help for an older person to have on their nightstand. Another cool yet smart gift would be to get them a Book Safe, given the increasing number of robberies and crimes against senior citizens these days. It's a simple cash box that looks just like a book and can be used to store valuables that are in daily use. It makes for a gift for senior citizens that is both useful and works as a decorative object!
Indulging Hobbies
The post retirement years are the best times to indulge in hobbies and interests that have probably simmered for a lifetime. The best way to rekindle them in a loved older one is to gift them something that works as a reminder. We absolutely loved Saregama's product Carvaan , a portable digital audio player with 5000 pre-loaded Hindi songs and an FM radio. A sure hit with any music loving senior citizen. Hey it even doubles up as a bluetooth speaker, if the senior citizen in your life has the capacity for limitless music. For those seniors whose music tastes include classical, devotional or regional songs, check out these music cards , reusable USB memory sticks you can buy based on tastes. The range spans Yesudas to Gulzar to Rabindra sangeet.
Is it creative crafts and not music that keeps your loved one happy and engaged? Try the Anchor Stitch Kits we came across. Senior citizens who love to embroider could use these to create beautiful keepsakes for their children and grandchildren.
For more gifts for senior citizens and unusual curated products, check out Seniority, a one stop shop for products for senior citizens. And don't forget to use the coupon code ST10 while checking out after buying. It entitles Silver Talkies readers to an additional 10% discount on the Seniority website.
About Author