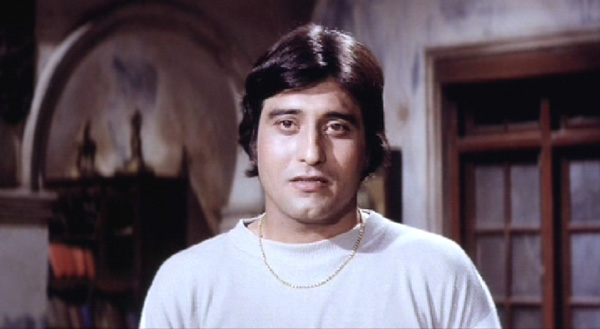 Goodbye Vinod Khanna
Actor Vinod Khanna, whose magnetism charmed and almost conquered the Hindi film industry in the 70s passed away on April 27. Hamida Parkar of Cinemaspotter pays tribute to the industry's original angry young man.
He was the sanyasi with a swagger. With that unforgettable cleft chin, those delicious good looks, solid screen presence and earnest acting, movie punters of yore were convinced that Vinod Khanna was Amitabh Bachchan's only real competition. Khanna himself was pragmatic about it and didn't think much of that analogy.
He was at the peak of his success and was paid more than the superstar in the films they did together. Yet, always a man after his own heart, Khanna chose to forsake family, fame and work for spirituality. When he returned in five years, his marriage with then-wife Geetanjali was over. His fans were still waiting though and the industry welcomed him back. He also found love again with Kavita Khanna. The actor rebuilt his life and career all over again.
Khanna lived unapologetically, in every phase of his life. Never one to mince words, he admitted in an interview to Simi Garewal that he was selfish, as he chose to go deeper and delve within his own self. He also enjoyed the lure of good life and "the best of everything, be it apartments, cars or food."
There was something very endearing and honest about Khanna which made him a successful, all-round star. Among his memorable performances were Mera Gaon Mera Desh (1971), Hera Pheri (1977), Khoon Pasina (1977), Amar Akbar Anthony (1977), Parvarish (1977), Muqaddar Ka Sikandar (1978), Qurbani (1980), The Burning Train (1980), Satyamev Jayate (1987), Dayavan (1988) and Chandni (1989).
Of all his songs, Hum tumhe chahte hain aise is definitely my top favourite. Women couldn't fathom why Zeenat Aman picked Feroz Khan in Qurbani. Especially in this song, where he looked epic level handsome.
May peace be with you, constant seeker.
About Author