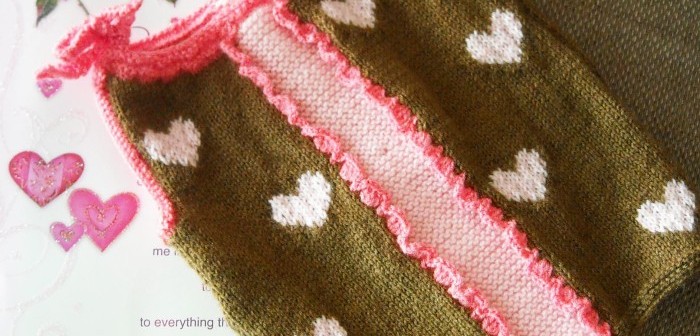 From Granny's Loving Hands
Granny's Love is a wonderful venture that brings together a team of creative grandmothers across the country to knit baby woollens with passion and care.  Reshmi Chakraborty meets them.
When I think of sweaters, cardigans and other assorted woollens, the image that comes to mind is of women sitting together with their knitting needles, bonding over a shared hobby. Hand knitted sweaters, mostly made by doting grandmothers, have been part of every Indian child's wardrobe during the winter, though with the availability and variety of readymades, these are no longer wardrobe staples.
Lima Das, a textile design graduate from the prestigious National Institute of Design (NID) Ahmedabad, is all set to change that with her innovative venture Granny's Love. Simply put, Granny's Love makes hand knitted woollens and crochet work, mostly for babies and children, created by a team of talented grannies across the country.
The idea came from Lima's grandmother in law, Pushpalata Mahapatra, who is based in Bhuvaneshwar, Orissa, after Lima saw a trunkful of woollens knitted by her. Keen to use a talent that is fast disappearing in today's world, Bangalore based Lima started her venture with Granny Pushpalata, gradually introducing other grannies in the team. Granny's Love works in a very simple way. Being a textile designer, Lima gives the grandmothers simple designs and patterns to make. She modifies her designs depending on the skill of each granny. "I play with their strength," she adds.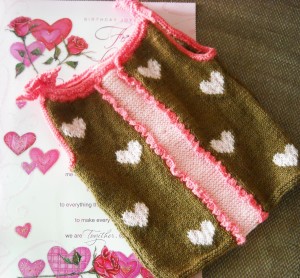 The designs and colour combinations are  all done by Lima, who imports most of the wool to ensure that the quality remain constant. Conscious of the fact that many elderly women may find it difficult to do minor detailing work like sewing buttons or embroidering small pieces because of eyesight problems, she prefers doing them on her own. The profit from the venture is shared with the grandmothers who create the products for her.
Did it take a lot for her to persuade all the grandmothers to become part of the venture? "It does take a lot of encouragement on my part, motivation and people skills," says Lima, who never wants to lose the personal touch she puts in to the business and the loving equation she shares with most of the grandmothers on her team. She also adds that while she may be motivating them, the desire to do something comes from within.
One such grandmother is Suman Prakash, adept at knitting from patterns and an expert in her work. She has been working with Granny's Love for sometime now. "It's my childhood hobby," she smiles, adding, "I have been knitting for the whole family. I learnt from my mother." One of the few grandmothers to develop designs with Lima, Sumanji adds that knitting equals rest and relaxation for her. For most grandmothers like Suman, the joy lies in not just being able to earn but also in indulging their passion and getting appreciated for their work. "What's the point of sitting and criticising everyone? Why not take something like this up and keep yourself busy?" Sumanji adds.
Lima works according to collections. She's had collections themed around cupcakes, frogs, animals, garden critters and evergreen themes like Christmas. The utterly cute collection, aimed largely at babies and young kids, includes sweaters, scarves, booties, finger puppets, bottle warmers, crib hangers, clips, among others. Customers can look up the designs on her website, visit her at home or send her an email to order. She also displays and sells her products at various exhibitions. The prices range from Rs 180 to Rs 1100. Custom designs are also available.
So if you have a new arrival imminent in your home, you know who to call to wrap the little one in Granny's Love.
To contact Granny's Love, visit them on http://www.grannysloveindia.com or https://www.facebook.com/pages/Grannys-Love/103005099817169?ref=ts&sk=wall
If you are a grandmother whose passion lies in creating beautiful pieces of hand knitted work, you can contact them too!
Product pictures: Granny's Love 
About Author