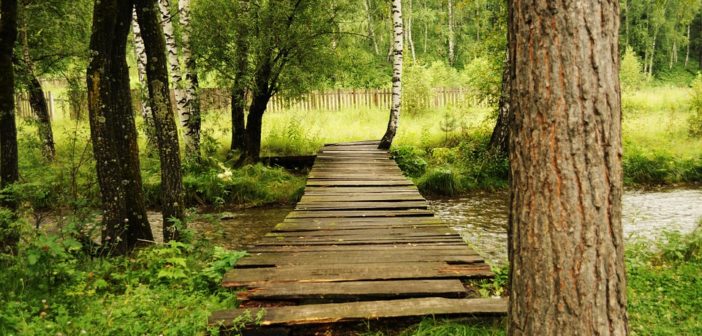 Here's How Greenery Is Good For You In More Ways Than One
Living amidst greenery can have a soothing effect on the physical and mental health of older adults. Find out how in this World Environment Day special from us.
When Mohan (name changed), 67, a retired school teacher was brought back home after cataract surgery, his crankiness became a significant concern for his wife and daughter. He could neither eat nor sleep well and complained about extreme irritation in his eyes. Mohan had always been a fun-loving person with an everlasting bright smile and the sudden change in his demeanour was quite disturbing for his family. It was during a routine check-up when his doctor suggested a vacation amidst nature's green to get rid of the rancour. After vacationing for a month in the forest, the vibrant green not only soothed his eyes but also gifted him a persona way calmer and more relaxed than what he had been.
A study conducted by the International Journal of Environmental Research and Public Health hints at the same. It says that a mutual relationship with nature has immense benefits and contributes to overall health development for senior citizens.
As per researchers, spending time in the lap of nature, and amidst greenery is one of the best ways to keep calm, beat age-related stress and anxiety and remain active. Not just that, nature's green is hugely enriching for your eyes, so much so that doctors these days are advising their elderly patients to spend their leisure time in the green. To mark World Environment Day today, here are ways in which a cleaner and greener environment can keep a doctor away from our senior citizens.
Going green: The key to pro-activeness
Nature's green boosts up physical activity among the elders, thereby amping up their physical health, say experts. For most older adults, limited mobility restricts physical activities which leads to a majority of health disorders that they develop, including heart disease, hypertension, diabetes, obesity, arthritis, osteoporosis, lipid disorders, depression and even colon cancer. Availability of green spaces makes elders physically active and reduces the risk of chronic ailments and sleep disorders.
Dr Karthiyayini Mahadevan, Head of Wellness & Well-being, Columbia Pacific Communities, a senior living community, said: "When we cross our 50s, the impact of gravity on our metabolic and musculoskeletal systems manifests through conditions such as diabetes and degenerative arthritis. As we age further, circulatory disturbances such as cardiac problems and pulmonary issues surface. After 70 years of age, the body's nervous system starts showing its ageing process in the form of ailments such as stroke, degenerative brain disorders and dementia."
"The good news is that the ageing process can be delayed. One way to age gracefully is to reconnect with the earthly quality of strength and stability into our musculoskeletal system. Gardening is one such activity. By making gardening a part of daily routine, one can get in touch with nature and work their five elements within. This way, one can also leave a positive imprint on the earth, for generations to come," she added.
Green is the best medicine for mental health
Nature works wonders when it comes to maintaining your mental health. Researchers and experts point out that the restorative and healing power of nature results in happier moods, reduced risk of depression, lesser stress levels and enhanced cognitive function. Geriatricians and mental health experts often suggest that older people stay in natural, greener surroundings.
According to studies conducted globally, the more the frequency and the duration spent in nature, the greater is the mental rehabilitation and solace achieved. Those with higher stress levels or experiencing any trauma can make dramatic improvements by spending an additional half an hour amidst greenery daily. Doctors suggest that even looking out of the window at a green pasture or staring at a picture of nature can also bring down stress and anxiety.
Nature nourishes the eyes, heals them
For our eyes, green is one of the most comforting colours as it provides relief and comfort to them. Several ophthalmologists suggest that elders spend more time outdoors. With its healing properties, greenery can not only give our eyes a break from the strain but also improves vision, calm us down and reduces any irritation. Looking at greenery can be a good exercise for the eye muscles of elders and can keep them healthy.
"Green colour is very soothing for the eye because it falls in the centre of the visible spectrum of the eye between *520 -560* manometers, which is very comfortable for the eyes. Numerous extensive studies have shown that outdoor activities protect the eye from becoming myopic. Certain chemicals released in outdoor sunlight can protect the eye from becoming short-sighted. Looking outdoor at distant objects is very beneficial for the eyes," Dr Shalini Shetty, Consultant Ophthalmologist, Apollo Hospitals Bannerghatta Road, Bangalore, says.
About Author