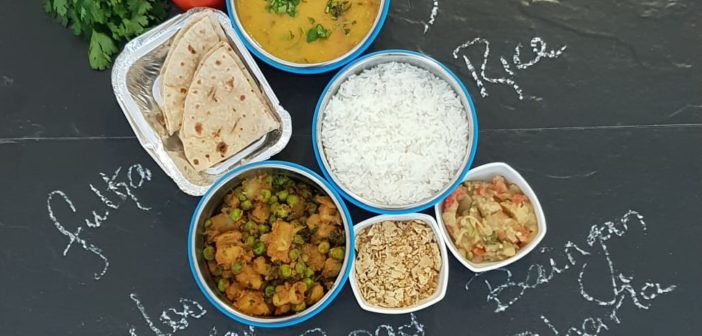 How Meal Delivery Services For Seniors Can Help
Cooking can sometimes become a chore in the older years and meal delivery services for seniors can be of great help. We found some to get an idea of what's on offer. 
The one abiding image many of us have of our grandmothers is her standing in the kitchen, laboriously grinding spices, tempering dal or hand-rolling a sweet to be dropped into the simmering sugar syrup. In fact, the older generation in India, especially women, have been associated with cooking – their hand-me-down recipes treasured by the generations after. But times have changed. Families usually stayed together earlier and the food was cooked for everyone. Today, many older couples live on their own or even alone. More than cooking the food, it is the preparation part of it – buying, assembling, chopping, cleaning – that can sometimes be tiring feel like a chore. Many elders simply cannot drum up the enthusiasm to cook for one. And while there are several food delivery apps, many avoid that as the food isn't home-cooked and tends to be heavy on oil and spice, not always suitable to the digestion system.
One solution is meal delivery services for seniors from home chefs. It promises a wholesome meal that is healthy and sometimes even customised for the needs of senior citizens.
We spoke to some to figure out what's on offer:
Food for Thought, Bangalore: Anshu Jhunjhunwala is a home chef who had been catering for parties when she realised that there was a void in food delivery services when it came to senior citizens. "Many of them don't want to cook or cannot any more due to health reasons." Keeping that in mind, Jhunjhunwala started a tiffin service only for people over 60. She delivers all over Bangalore through a third-party delivery service. Food for Thought offers both lunch and dinner and also breakfast on special request. Meals are customised for people with dietary restrictions. Everything else is cooked keeping in mind a common rule of low oil, no sugar, lots of greens, among other healthy ingredients, says Jhunjhunwala, who has studied Nutrition.
Food For Thought offers both vegetarian and non-vegetarian options in North and South Indian meals for older adults, who can call up the service and place their order. A monthly subscription costs Rs 142, a weekly one Rs 150 and a one-time meal (ordered the evening before) Rs 200.
Jhunjhunwala sends food in foil containers, as her idea is to remove the hassle of seniors having to take out utensils and doing the dishes. The service is big on personalisation, both in terms of reaching out and the food they serve. "In fact, some of them aren't comfortable with ordering online. So, they place the order over phone and payments are collected from them in cash," she says. Most of her senior clients have reached out to Jhunjhunwala on their own. In some cases, it is the children, especially daughters, who contact Jhunjhunwala. Started in January 2019, Food for Thought caters to many seniors in the 70-75 age group and Jhunjhunwala doesn't mind special requests. "Someone recently asked for Kheer Puri and we were happy to oblige," she says.
Find them here: Food For Thought
Phone: 9886011847
Meal Tango, Pune: Meal Tango in Pune delivers food from home chefs by matching them to the customer's location. Though not exclusively for seniors, a large number of their customers fall in the 46 to 60 and 60+ category. Dhirendra Thakur, Manager, marketing and operations, Meal Tango, says the service was launched in 2013 and focuses on giving a platform to home chefs, many of them women. A large number of our customers are retired defence personnel.
"The food is freshly prepared, less oily and delivered to a customer within 5 km so always fresh," says Thakur, adding that it is one of the reasons seniors order from them. "If the customer is a senior citizen with special dietary needs, the home chef can customize the food according to specifications." Thakur thinks it's a safer bet to order home-cooked food as the oil hasn't been reused, the food is prepared fresh and not in bulk unlike in some restaurants, making it a healthy option for senior citizens.
Find them here:Meal Tango
Oota Box, Bangalore: Jowar pyaz ki roti, green peas khichdi, lettuce and cauliflower soup, moong sprouts and spring onion tikki, herb capsicum parantha – these are some of the yummies on offer for senior citizens from Oota Box. A home-cooked food delivery service, Oota Box has 3000 chefs registered across Bangalore and gets the food delivered to customers across ages by connecting them to a home chef near their location. "A year ago, we also started meals for senior citizens and diabetics," says Srinath Balakumar, co-founder Oota Box. Since the food is home-cooked, it can be customised to specifications, especially ailment-related. They serve both vegetarian and non-vegetarian food and have home chefs who run pure vegetarian kitchens for those particular about it. "Many children reach out to us for catering to senior citizens," says Balakumar who has about 75 subscriptions currently from seniors for both daily meals and once-off orders. The request is for the food to be less oily and spicy and the rice cooked well among other things. Senior citizens often order breakfast from the service, which costs around Rs 80. Lunch costs Rs 110. "Younger people are not fussed about health but older people are and therefore these services are getting well accepted," Balakumar notes.
Find them here: Oota Box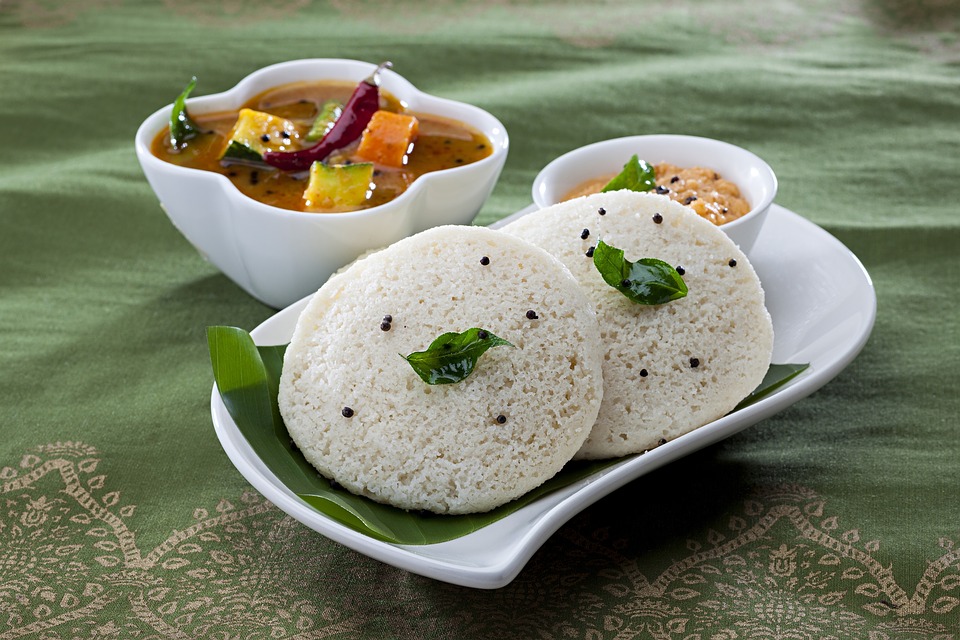 Poshak Aahar, Hyderabad: A meal delivery service for seniors especially launched to provide them with healthy food, Poshak Aahar delivers with 15 to 18 km of Srinagar Colony, Hyderabad, where they are located. Currently, they are providing meals to 80 seniors. You can opt for 2 meals a day or 3 meals a day, which includes breakfast, lunch and dinner. They specialise in vegetarian healthy food that can be customised to the client's dietary and health requirements. Most of the food is millet based. For people who do not wish to have millet, they substitute brown rice. You need to take a monthly subscription of their services. The three meals a day plan costs Rs 7,500 a month.
Find them here: Poshak Aahar
How Do Meal Delivery Services For Seniors Benefit Them?
Jamshed and Khurshid Khoree from Cunningham Road, Bangalore are Jhunjhunweala's clients. Mr Khoree thinks that packing up his kitchen except to make tea and cook breakfast has worked out economically viable for them to an extent.
"A service like this ensures we get good, wholesome food, with less spice," says Mr Khoree, who has a heart ailment. "A service like this also means lesser chores for us like buying vegetables, spices, market visits, among other things. Also, as senior citizens, we have a small appetite and the food delivered is just the right quantity, so there is less wastage."
Pune's Saritha and Pawan Sahni often use home chef delivery services like Meal Tango. "I'm 73 and don't have the energy to cook that often. We haven't been very satisfied with a cook either. We use these as and when we feel like a slightly elaborate meal. On other days we order from a lady in our apartment complex, who caters healthy, home-cooked meals," says Mrs Sahni.
Mrs Sahni says she has "trimmed down her kitchen" a lot and it has saved her from the hassle of extra chores like "getting vegetables, sorting the utensils" among others
If you are a senior citizen who doesn't wish to cook, then there are advantages of a meal delivery service as compared to ordering from a food app, says Mr Khoree: "Less spicy food that is healthy and home-made and the freedom from kitchen chores."
Featured image courtesy: Food for Thought
---
Like this story? You may also like Travel Concessions & Discounts for Senior Citizens
About Author