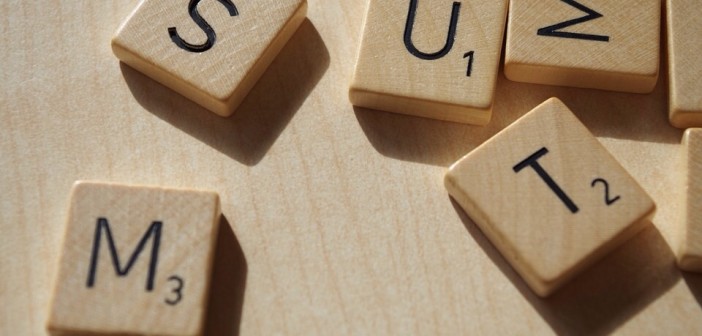 How Social Games Like Scrabble & Bridge Help Seniors
Scrabble & bridge are not just social games, they can also help seniors keep themselves engaged, sharp and active. We take a look at the various options available to those who love these sports.
When T.G. Srinivasan, 71, taught bridge to his wife S. Geetha, 64, in 1986, she laid the ground rules clearly: she would not deal the cards and he could not say she did not play well. Little did the couple know that thirty years later, at a retirement home just outside Chennai, the game would help them pass time in a relaxed and fun way, while helping them exercise their brains.
Suguna Rangaswami, 78, lives in Chennai and loves word games. She plays Scrabble and is also hooked to a game called CodeWords, which is a mash-up of Sudoku and Crossword. Her day is usually full, as she also makes soft toys. "I love crime novels, but how long can I read that? These games are easy on my eyes also," she says. However, what she cherishes most are her Scrabble days with her 81-year-old sister- in-law and her 63-year-old daughter, with whom she sometimes also plays online.
The medical advantages of playing games that encourage mental activity, such as Scrabble, Bridge and Sudoku, have been well documented, as have the need for social interaction for seniors. A 2002 study by the National Institutes of Health in the US concluded that people with the high levels of cognitive activity—such as card games, Scrabble, crossword puzzles—had a 47% reduced risk of onset of Alzheimer's.
Research has also shown that exercising your brain can delay the cognitive effects of dementia. While the strength of such research is still debated, it is generally accepted that keeping the mind active is a good way to stall cognitive problems. Walk into most retirement communities and the activities generally include Scrabble, card games such as rummy and bridge, and jigsaw puzzles.
What do these games provide seniors? And is there a reason seniors seem to enjoy these social mental activities?
Challenging Times
"For many, it is the challenge of it," says Scrabble aficionado Neena Shahani, 64, one of the founders of the Pune Scrabble Club. She says Scrabble is one of those games where it is imperative that you learn new words all the time and the challenge of it keeps people going. "Every year, the list of valid words gets updated and you have to know it, otherwise you cannot play competitively," she says.
Geetha and Srinivasan also point to the challenge of the game of bridge, especially when they play online, with teams from around the world. "There's always something new to learn, and online playing has really opened up many more players to us," says Geetha.
Bangalore's Nightingale Medical Trust has adapted the UK-based ThinkingFit programme to Active Ageing, an activity programme for seniors.  Active Ageing combines physical, social and cognitive activities for well-being and around 100 seniors are part of the thrice-weekly programme.
Dr. Radha Murthy, co-founder of Nightingale Medical Trust, says that the benefits of combining three types of activities—physical, social and cognitive—are immense. "The benefits are much more than if you were to only do one of them," she says. She takes the example of a lady who would only remember five items in a shopping list prior to the programme; she now remembers at least twenty.
Games such as bridge and Scrabble help exercise more than one part of the brain, leading to increased brain activity.
For instance, bridge involves not just memory, but also risk evaluation, probability, and understanding of subtle cues, not to mention social skills such as coordination and decorum. Scrabble, while seemingly simple, involves not just remembering words from memory, but also rearranging them for maximum gain and calculation of points.
Most lovers of the games are not thinking too deep about the effects of the games on their mental health. "Now that everybody is talking about it, I think maybe my dementia will be postponed," laughs Geetha.
However, Dr. Radha says that while mind sports have their own value, better value is achieved by encouraging seniors to perform activities they have not done earlier. "We don't bother to exercise our neurons and they slowly degenerate. When we challenge our brain, and give it unfamiliar tasks, the corresponding neurons are exercised," she says. "It's like taking a new route to a familiar place."
Learning a new language has been shown to be one of the effective strategies against cognitive loss, as has performing Activities of Daily Living (brushing teeth, etc.) with the hand that is not dominant: a right-handed person brushing their teeth with their left hand, for instance.
Social Medicine
For many seniors, though, what is important is simply the social aspect of the game: a.k.a. fun.
Chennai-based V. Vijayalakshmi, 74, author and investment consultant, says that it is difficult, especially for men, to deal with loneliness and games, whether mental or physical, provide much-needed social interaction. "It could be games, it could be having a cup of coffee at the library, or just prayer and slokas. It all boils down to being a social person in a calm and sweet atmosphere."
"The social benefits are often overlooked but specially designed activities keep seniors away from depression as well," says Dr. Murthy, of the Active Ageing programme.
Neena agrees. She says that one of the advantages of playing Scrabble face-to-face is the fact that you meet the people you play with. She adds that there are Scrabble Club picnics to strengthen the social aspect of the group.
"For a lot of us, it's rediscovering the things we knew as young adults," says Vijayalakshmi's husband P.R. Venkateswaran, 77, who plays bridge at their retirement community, Serene Adinath, just outside Chennai. "Like a hobby you finally have time for."
Here are some places where you can play the games on a regular basis. Some of the games can get competitive. Veterans of the clubs suggest seniors go with an open mind and a partner, if possible.
Scrabble:
Scrabble Clubs are present in almost all major cities. Please call to confirm schedule/venues. Visit https://www.facebook.com/scrabbleindia for more information.
Bangalore Scrabble Club: Meets every Saturday from 3 p.m. to 8 p.m. Rotating venue. Call Rex D'Souza, president of the club, at 080 20105627 or rexnd@dataone.in
Pune Scrabble Club: Meets every Tuesday from 6 p.m. to 9 p.m. at the Poona Club. For details, call Romilla Thakur at 9371030834 or  romilla_thakur@yahoo.co.uk or Neena Shahani at 9823079676 / neena.shahani@gmail.com
Kochi Scrabble Club: Meets every Thursday evening from 6 to 8 p.m. and Saturday mornings from 10 to 11:30 a.m. Sam Joseph at 9846042421 or teamsamacademy@gmail.com
Chennai Scrabble Club: Ranganathan Chakravarthy at 98401 24750 or chakrang1@yahoo.co.in
Delhi Scrabble Association: Marisha Sharma at hansteraho@gmail.com
Hyderabad Scrabble Club: Shaik Ahmed at 9848865941 or shaikahmed@yahoo.com
Mumbai Scrabble Club: Nakul Prabhu at 9820454173 or nakulprabhu@hotmail.com
Bridge:
Tournament bridge is played at various cities. Please call to confirm schedule/venues. Visit https://www.facebook.com/bridgefederationofindia for information.
Delhi:
At Delhi Bridge Association, Lodhi Road.
Pairs: Wednesdays, 1 p.m. to 5 p.m. Contact: N.K. Jain: 8130689689
Teams: Saturday, 2 p.m. to 7:30 p.m. at Delhi Bridge Association. Contact: TC Pant: 9811094407
At Jawaharlal Nehru Stadium:
Pairs: Mondays, 1:30 p.m. to 5:30 p.m. Contact: Major Iyer: 98682723296
Bangalore:
At Bowring Institute, No 19, St Marks Road, Thursdays, 6 p.m. Contact C.M.Kulkarni – 9845022010 / pradeep_jyothi@yahoo.com
At Catholic Club, No 22, Museum Road (or) Karnataka State Billiards Association, Jasma Bhawan Road, Tuesdays, 6 p.m. Contact Girish Bijoor – 9739151610 / girishbijoor@yahoo.com
At Koramangala Club, 6th Block, Koramangala, Sundays, 10:30 a.m. Contact S.L. Sharma – 9880964719/ slsharma1941@yahoo.co.in
At KHB Games Village, Koramangala: Saturdays, 3 p.m. Contact:  S.L.Sharma – 9880964719/ slsharma1941@yahoo.co.in
Bridge classes: Contact Manoj Nair: at joemanjo@gmail.com or Priya Ranjan Sinha at priras@gmail.com / 8041609134
Chennai:  
Nagar Social Club, Venkatanarayana Road. Tuesdays. Contact Sathish Kumar at sathishcapricorn@gmail.com
IIT Alumni Club, Abhiramapuram, First Wednesday. Contact L. Ravichandran at ravi@chennaionline.com
Alumni Club, Alwarpet. Second Wednesday. Contact N. R. Krishnaswamy at nrk1946@hotmail.com
TNCA Club, Chepauk. Third (or sometimes 4th) Wednesday. Contact Arun Kumar at secretarychennaibridge@gmail.com
Gymkhana Club: Last Wednesday, TNCA Club, Chepauk. Contact Ranjit Raghavan at ranjit.raghavan@gmail.com
The schedule of events in Chennai is available here.
Mumbai:
At Lokamanya Sewa Sangh, Ram Mandir Road, Vile Parle (East): Sundays from 1 p.m.- 6 p.m. Contact Prabhakar Joshi at 9820392146 or Avinash Barve at 9820137397
Bridge events are held every day of the week at various venues. Please contact Daxindas at 9004022082 for information, exact timings and partners.
Mondays at CCI (Brabourne Stadium), Churchgate, at 12:30 p.m.
Tuesdays at Otters Club, Bandra at 1:30 p.m.
Wednesdays at Willingdon Sports Club, Mahalaxmi at 1 p.m.
Thursdays at All India Ladies Bridge Association (men welcome) at 1 p.m.
Fridays at Willingdon Catholic Gymkhana, Santa Cruz at 6 p.m.
Saturdays at Indian Gymkhana, Matunga; BARC Sport Club; CCI Churchgate and Malabar Hill Club
For bridge classes, contact Ravi Raman at 9820085046.
Kolkata:
At the following social clubs, regularly:
Calcutta Bridge Club, Bagbazar, Monday to Saturday, 6 p.m.- 9 p.m.
Contact: Ritobrota Datta at rito_datta911@yahoo.com
Union Club, Desapriya Park, Monday to Saturday, 6 p.m. – 9 p.m.
Contact: Siddhartha Roychowdhury at 9830119299
Hyderabad: The game is played on Sundays, at 10 am.
At Fateh Maidan Club: 1st Sunday of the month. Contact K. Nageswara Rao at 9848081692 or kollinrao@gmail.com
At Hyderabad Club: 2nd Sundays, At Srinagar Club, 3rd Sundays, at Maharashtra Mandal/Jubilee Hills International Centre: 4th Sundays. Contact C. Srinivasa Rao, at 9885117117/csrao@yahoo.com
About Author