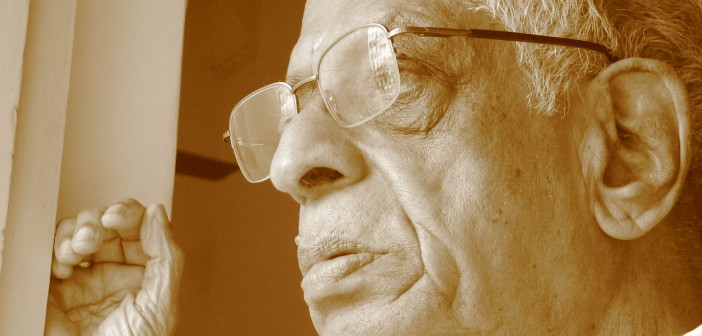 The Post Master turned Photographer
S Thiagarajan is probably one of India's most senior photographer at 97. He was a Post Master who became an award winning photographer. His son T Subramanian recalls his father's journey and how it affected his own creative choices.
My father, S. Thiagarajan, was born in 1919 in the Tanjore district and served for 37 years as the 'Postmaster' in various small and big towns in Coimbatore, Nilgiris and Madurai districts. He served the department with dedication, and having been a boy scout once, maintained high levels of efficiency and discipline in his offices. The Postal department awarded him a silver cup as first prize in the 'cleanest post office' competition in 1955.
He was a postmaster with several hobbies. Philately was one of them and helped him cultivate long lasting pen friendships in the pre-email era from US and England. He put it to good use by distributing hundreds of used books donated by his American pen friend to schools and libraries for free. Another hobby was gardening and our postal quarters always boasted of a wide variety of flowering plants, vegetable and fruit trees.
But this story is about the most serious hobby of his – photography and how my post master father became a photo master!
I was just four when my father got his first Kodak Brownie Box Camera. We could've never imagined then how that small step would eventually lead to a far-reaching influence right through his entire life and in my own life as well! My father served at that time in Bhavanisagar (in the notorious forest brigand Veerappan's locality) and was a member of the elite officers' club of the project town. He used his newly acquired photographic skills in all the club activities and with his relatives. He took to photography with great enthusiasm, enjoying every minute of it, doing everything himself with involvement and curiosity.
I'm 67 now and still vividly remember my childhood nights sitting outside the dark room my father had set up in the house. I would keep an unwavering eye on the clock and promptly shout 'timeouts' for my father, as he carried out experiments with film developing using chemical solutions. He was keen to explore any new development or technique in photography. I was ever his willing partner be it in posing for silhouette shots; assisting in bringing the dried out film rolls from the cloth hangar or collecting the contact prints once they dried from the glass panel kept in the sun. I enjoyed the fringe benefits of collecting and playing with empty film spools or making paper cone swords from the black and red backing paper of film rolls. It made it interesting to playact sword fights emulating the legendary MGR with my elementary school classmates. 'Burnt out' used flash bulbs added glitter to the collection.
Being a Post Master, my father was transferred from place to place frequently. Whenever we shifted to a new quarter, the first thing he promptly did was to set up his dark room again. This continued even after retirement and one could see the increasing sophistication of the facilities used as the years rolled by – also the level of his growing expertise. I remember extra large print enlargements being attempted in our kitchen to the chagrin of my mother and even color developing and printing done at our dark room. He was the first person to do color processing in the South of India and even trained many studio professionals.
He steadily built on his expertise and honed his skills acquiring the latest cameras, upgrading accessories and equipment. His photographed festivals and weddings and did photography outings to study the wildlife and tribals in Sathyamangalam forests. I grew up in these surroundings acquiring my own interest and skills in shooting pictures though I may not still be called an accomplished photographer. My father was always eager to attempt new feats in photography. While I was in college, my father was serving in a small town and one night, shot pictures of the temple deity arriving at the front of our house, while being taken on a procession around the streets. He managed to develop and print the photographs in our dark room and deliver at the temple before the procession could wind up back there!
Participating in national and international competitions, winning prizes and accolades provided constant encouragement to him. He founded and officiated as Secretary to the Madurai Photographic Society and later became its President; organizing seminars and salons. He presented technical papers in conferences and seminars. All these helped him to develop close contacts with national and international photographers much before the era of the Internet. He was the Zonal Secretary for the South for the Federation of Indian Photography (FIP).
He started to guide youngsters who approached him and the trend evolved into organized photography courses in our house, the dark room becoming the laboratory. He developed correspondence courses and many eager students from around the country benefited from his expertise. He also took evening classes in Madurai colleges and in the course of it all, would have trained around 1500 students over the years. He was called to be in the selection panel of Hyderabad University for the Professor's post in Photography. Many of his students became professionals like wedding photographers, some opening studios or becoming cinematographers by joining the Film Institute in Pune. During this period, he wrote the only 'Text Book on Practical Photography' published in our country, based entirely on his personal experiences. He authored several allied books both in English and Tamil. As it was always, I had the opportunity to be by his side to play an assisting role. By then I had become a Design Engineer by profession and it provided an outlet for my own creative abilities – designing the book layout, illustrations, cover pages and introduce novel yellow pages of data, among other things.
Once retiring from the Postal Service at the age of 58, he could continue his hobby more vigorously – constantly updating his knowledge, teaching photography in various institutions, including SNDT University, Mumbai, bringing out revised editions of his popular book and also a Tamil version, helping forming the syllabus for NCERT and so on.
Much water has flown under the bridge since then.
Now aged 97, he has stopped vigorous outdoor activities but still retains his keen interest in photography. He is busy on his laptop writing articles for magazines and emailing his friends. Encouraged by me, he has started working to bring out an entirely revised edition of his text book consisting of the latest in the field of digital photography.
Many wonder how he is comfortable with the keyboard at his age!
We can say the key trait of his is to ignore his age and grab any opportunity for doing something interesting and original. An example would be the creation of our 'Family Tree.' It contains not only the customary charts and tables of all relatives but also interesting life sketches on many of them illustrated by numerous photos. This project kept him busy for almost a year and half and now addendums are being added from time to time with the arrival of new family members – a new great granddaughter for instance. His unique project has even drawn the attention of newspapers and magazines like the Times of India and Madras Musings. Many even sought his guidelines for preparing similar books for their own families.
Looking back, I think the secret of long life may be to keep doing whatever is interesting, irrespective of one's numerical age. As for me, at this stage of my life, I'm looking at the various interests I developed during my working life. I'm sure to emulate my father in getting deeply involved in them just for fun and excitement till physically possible.
I am sure the genes also will help in my case!
About Author