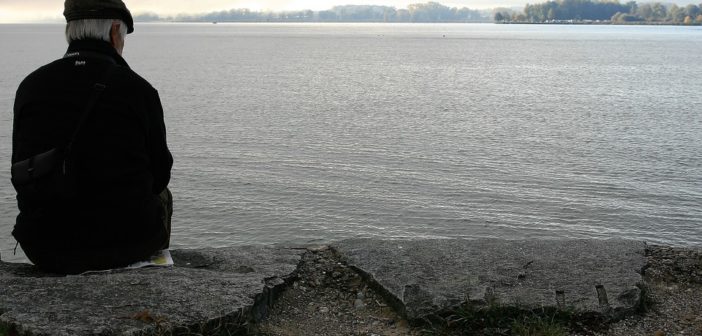 Why Isolation Can Be A Mental Health Menace For Older Adults
Isolation can have a huge effect on the mental health of senior citizens. Here's how to try and avoid it.
For many older adults, it is never easy to acknowledge that they need help for anything whether it is a medical issue or otherwise. When it comes to sharing feelings inside their mind, they try their best to put up a strong front.
Isolation has become a real mental health challenge for the elderly. As the times have passed, nuclear families have taken over the earlier joint family system as for reasons like education, work prospects children have moved away from their homes.
For an older adult, these movements create a huge lacuna in their lives. Most older adults appreciate the financial help (if they are dependent) they get from the kin but more than that they would prefer them to be around in person, which may not always be possible for the above reasons.
There have also been instances where the children do not communicate at all and that hurts the older adults the most.
Some older couples have each other for support. The biggest loss for them is losing their spouses. The vacuum that it creates is difficult to deal with. Every older adult
approaches bereavement in their own way, some need continuous support and others want to deal with it themselves.
---
Read our feature on how to cope with grief
---
Isolation if ignored for a longer duration can lead to depression.
For an older adult to open up about their mental health is not always easy. Awareness about mental health and the fact that help is available requires sensitisation in the community. Isolation and depression can also lead to the thought of suicide. If an older adult is driven to take such a decision, it would indicate his mental state would be bad.
Therefore, earlier detection of isolation in the older adult is paramount.
How to deal with Isolation:
-Be positive
– Look forward to every day
– Keep up communication with kin
– Make friends ( it's never too late to have one)
– Joint Support groups
– Do Group activities
– Always express emotions and don't allow them to pile up
– If there are negative thoughts which bother you daily functioning, consult a health professional.
– pursue Hobbies
Always have a goal in life and focus on it to live every moment of the day.
---
Click here to read other articles by our expert.
---
About Author