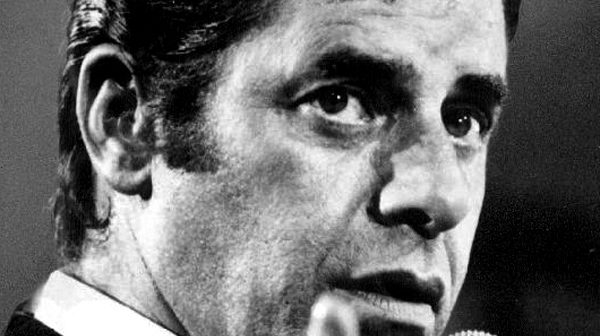 Jerry Lewis In A Soup: A Party To Remember
It's not everyday that you get to be in the presence of some legendary luminaries. When your life includes those moments, it's best to create a record of that anecdote. Our reader Arun Bhatia was once at the same party with Hollywood legend Jerry Lewis and wrote the incident down for us. Here's his story.
In August 2017, Jerry Lewis, comedy genius, the "Nutty Professor", the "Cinderfella" passed away at the age of 91. Rest In Peace Jerry. He was taller than Dean Martin of the famous comic duo, Martin & Lewis but slouched successfully to look smaller to enact his goofy roles. Very few people knew that. Back in 1955, along with a bunch of Hollywood luminaries, I was in Jerry's presence at a party at the Beverly Hills Hotel. I was with those film stars as a humble bus boy, a student earning and learning, paying my way through college at University of California, Los Angeles.
The party at that iconic hotel was hosted by actress Loretta Young where the invitees included Rock Hudson, Doris Day, Gary Cooper and Robert Mitchum, among others. In sunny southern California, convertible cars, sun tanned bodies, scanty clothes on male and female torsos were the norm. Loretta Young however, was a lah-di-dah type, who had specified formal clothing for her private party. It was to be a sit down dinner under enormous chandeliers, opulent surroundings, glittering cutlery, gleaming wine goblets and so on. The ladies were in long formal gowns and strapless tops sporting sparkling jewellery or cigarettes in footlong holders. The men wore stiff collars, bow ties, black tails and colorful cummerbunds.
In ones and twos, these film stars started arriving, as I watched. As bus boy, I was wearing white gloves and was dressed in black and white like a waiter but was not a waiter. Just a lowly being that buses away dishes after the diners finish each course. Doris Day was popular after her Hollywood hits like Pillow Talk and the famed rendition of the song Que Sera Sera Whatever Will Be Will Be. Here, this bubbly glamour doll and singer was subdued. With a plastic smile she asked Tyrone Power about his family, and he nodded and said thanks, while someone else would talk of the weather. All were stiff through the soup course, and then the fish course, the main course. Yawns were stifled. Most of these Hollywood big wigs looked jaded and glossy eyed. After an eternity, came the final course, the dessert.
In a formal dinner in a star hotel, an unusual practice was that of finger bowls at the end. By the time the bowls were placed, Jerry Lewis had had enough of the subdued atmosphere. He wet his fingers in the shiny silver bowl, splashed the water a bit, then picked up his bowl with two dribbling hands, puckered up his lips and drank from the bowl making rude gurgling and slurping sounds. All watched aghast. Then, in a loud voice, he said, "Why Loretta, this soup is awful!"
The whole atmosphere changed. From dropped jaws emanated sounds of laughter. It transformed into an informal party. Ties were loosened, neighbours' backs were slapped, and gaiety prevailed. Doris Day, who was actually Doris Kappelhoff and known among friends as Kap, was asked "How is the new Jaguar XK 140, Kap?" Some jokes were smutty and there was good-natured ribbing. Someone poked someone else in the ribs. At first, Loretta Young didn't know how to react, but quickly appreciated the initiative to turn a boring dinner into a fun event. She said, "Awww Jerry…" but with a broad grin.
May your soup always be warm and tasty, Jerry! Thank you for all the laughs.
About Author