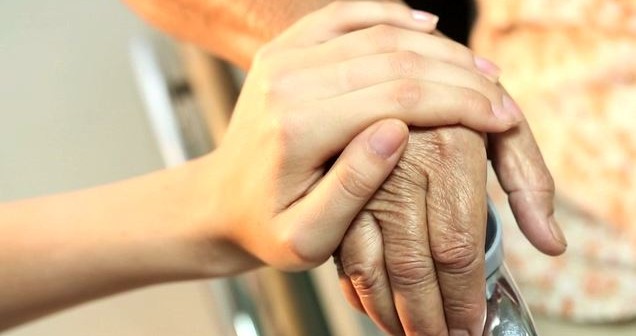 How KITES Senior Care Helps in Sustained Care of Elders in Bangalore
With many elders living alone as children are away due to professional obligations, services provided by KITES Senior Care work well as a continuous care partner.
Old age is second childhood. So goes the saying by Greek playwright Aristophanes.
For many it is indeed a second childhood of sorts.
Age brings with it healthcare and other needs that require caring for ageing parents just the way they did when their children were young. With families becoming increasingly nuclear due to professional commitments, caring for the elders at home is a source of concern for many. It's where geriatrics and senior care services can step in to help.
KITES Senior Care, started in 2016, is one of these. They work as continuous care partner for elders providing geriatric care at home and at senior living facilities that they manage. At home care ranges from physician & nursing oversight to providing stay-in nurses & trained caregivers apart from other therapies and sustained wellness options like Physiotherapy, Yoga and other health care services at home. Since the service is provided at home, it saves time and energy on the family caregiver's part.
"We manage around 90 elder families in Bangalore at any given point in time and are the health and wellness partner to three senior living projects covering over 200 active seniors," says Rajagopal G (Raj), who set up KITES Senior Care along with Dr AS Arvind a senior gastroenterologist turner healthcare mentor & Dr Rajesh Kumar J, Internal Medicine & Diabetologist. Aruna Prakash's father has been looked after by 'health care technicians' from KSC since 2016. 'The caregivers are attentive and also proactive," she says. Sairam Vepakomma adds how his father has shown remarkable progress with physiotherapy services from KSC at home.
What's reassuring for many clients like Ms Prakash and Mr Vepakomma is that KITES Senior Care was founded by doctors & healthcare professionals who came from strong health care background, found a gap in the elder care space and decided to address the needs and growing challenges faced by the elderly in India.
"Geriatrics as a speciality is just evolving in India while this is pretty much evolved in many developed countries like the US, Japan, Australia and UK, to name a few. Also, the fact that families are turning nuclear, elders living alone owing to their children relocating to other cities or countries and the fact that people live longer owing to improved medical care are compounding the care for the elderly," says Dr A S Arvind.
KITES Senior Care has been a journey of passion for Raj. "I switched to healthcare out of passion after many years in the corporate world. I began my journey with single specialities with Motherhood and then was in the field of reproductive medicine with HCG Milann. That's when Dr Arvind (who is an active senior himself) and I spent many hours discussing the need to build an ethical geriatric brand in India which is lacking. Thus, came the ideation of KITES Senior Care."
Services on Offer
KITES Senior Care offers services under three broad categories:
* Care at Home (covers preventive, primary & speciality care)
* Care at Senior Living Facilities
* Transition & Palliative care
The much in demand Care at Home package provides primary and speciality care with a specific focus on Parkinson's care, Dementia care, Stroke management and Post- surgery care. Their Care management, Wellness Program and Advocacy are their uniqueness. Their Care Management process ensures clients are supervised continuously by a dedicated care manager.
They cater to monitoring the health of elders as well in the form of structured packages like ElderSHIELD and Annual Health Check-up (AHC). ElderSHIELD is an annual package for the elderly who live alone in Bengaluru and need an oversite/family partner. AHC is an effective annual health review program.
Holistic Wellbeing
While physical wellbeing is of utmost importance for older people, the team also believe in active ageing opportunities to keep seniors mentally stimulated. Events, activities, workshops and occasional day outings are organised for elders. A newsletter keeps its clients engaged and a blog focuses on important topics for elders and their family members.
Events usually include activities spanning topics from health and wellness to art. Over 150 events have been conducted so far and the founders believe that these events not only provide elders opportunities for engagement and enrichment but also socialisation.
The Advocacy service includes responding to enquiries regarding eldercare, which may be generic and also go beyond the scope of their regular work. "Children who call on behalf of their parents may need more inputs to take a holistic view of care. Our motto has been to provide them with the right information," Dr Rajesh Kumar adds. The team sees an increase in the demand for at home care, followed by the need for elders to be cared in specialised facilities. They are setting up a model Transition and palliative care facility in the city.
KITES Senior Care's services are available only in Bangalore, though the startup is looking at expansion at the end of 2019 or beginning of 2020. In a span of two and half years, the team has serviced over 1000 elderly in Bangalore. The founders feel that there is a definite need for elder care in cities, though it comes with its own set of challenges such as non-availability of appropriate insurance cover to avail elder care services and low willingness to pay for such services being some of those.
With their one of its kind speciality in geriatric care, the team at KSC feels the elder care field is poised to grow tremendously. "We wish to be a leader in this space and impact many elderly lives across India with technology," they sign off.
To know more, visit: https://www.kiteshealth.com/
---
Note for readers: This is a promotional feature
About Author