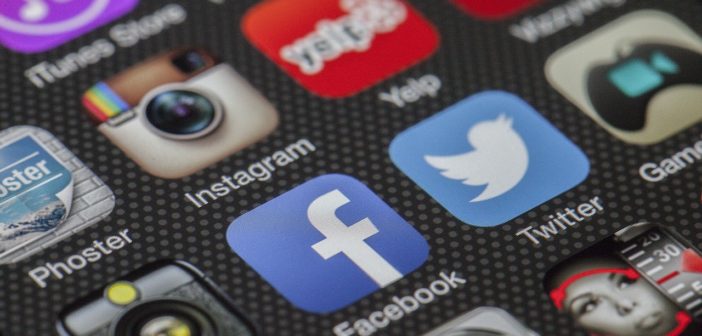 Love Social Media? Here's How These Older Adults Used It To Their Advantage
Social media can be a great tool in making your silver years more active, productive, connective and entertaining. Here's how four seniors have made the best use of it. 
Think social media is a soft corner only for youngsters? You may be widely mistaken. Social media has been successful in winning over the hearts of older adults too. In fact, older adults belonging to the age bracket of 50 years and above are the fastest-growing demographic on Facebook, according to data recorded by Statista.
2018 has seen a voluminous number of older adults globally as active users of Facebook. While about 11.2 million active users in 2018 belonged to the 45-54 years age bracket, 4.5 million users were between 55-64 years and 2.4 million users were above 65 years.
In India too, seniors have chosen social media as a way to stay connected. Starting from reuniting with old buddies to using to fulfill their passion for using it to promote their second innings, social media can play a crucial role in keeping some engagements going.
Social media inspired this septuagenarian to pursue her dream hobby
Noida based Asha Mittal, 71, a retired professor of Mathematics at Delhi University, showed that age is just a number when she begun taking dance classes. This happened to be her childhood dream and Mittal thanks Facebook for the encouragement. While she did not get a chance to dance during her childhood, it was her desire to be a dancer at some point in life.
"That's why during my son's marriage I hired a choreographer with whose help I performed on two songs. When I posted them on Facebook, I got so much inspiration and encouragement from my friends that it helped me keep going with my dance lessons. My friends over Facebook calls me an inspirational queen," says an elated Mittal.
Despite several age-related physical limitations, she has continued her dance lessons every week with a teacher who comes home. She has skillfully learned how to dance with softer beats and has performed on songs like 'ishq sufiana', 'rashkey kamar', 'iktara' and more. "The heart-warming support and views I got from my Facebook friends encouraged me to continue with my classes and they have urged me to open my own YouTube channel where I have posted all my dance videos," she adds.
Social media reunited this 50-year-old with her best friend after 25 years
Bunking classes and going out to the riverside for fun, sharing spicy phuchkas over gossip, attending laboratory classes together with her best college buddy, Arunima, had become memories for Mousumi Chatterjee, 50, from Kolkata, till she sought the help of Facebook to get in touch with her long lost friend. They had met last on the university campus in 1992 and got separated after one became a busy mother and the other got married off. While Chatterjee kept on recalling fond memories with her friend, she did not know how to get in touch with her and requested her daughter to open a Facebook account in 2017.
"All these years I have been trying to reach Arunima in some way or the other, but nothing worked. I used to often see my kids talking about Facebook and thought of making one last effort in finding my friend through this social media platform and it worked like magic for me. I found my friend. What a thrill it was to see that old face, a little more matured and healthier this time," says Chatterjee.
After adding each other to their friend list, the best buddy duo immediately planned for a reunion and guess what, they met in Bangalore in 2017 and was in each other's arms after 25 long years.
Social media gave her a second innings of life
Nibedita Dutta, 56, from Kolkata, finds Facebook much more than a social media platform with virtual friends. According to her, Facebook has given her a second chance to become an entrepreneur and self-dependent once again. Dutta had a well-established boutique of garments for women that boasted of rich designs and embroideries on the traditional fabric of Bengal but had to give up her dream project around 27 years back when she became a mom. However, that did not dampen her spirit. With the help of Facebook to reach out to every corner of the country, she has begun her new initiative – Tunna's Boutique, once again.
"Although I had a larger unit of my own and a real-time space to reach out to my customers earlier, I am seeking the help of Facebook at present to showcase my work. I visit weavers weaving a variety of materials in the remote areas of Bengal, collect the raw materials from them and have appointed a group of women from self-help groups of rural Bengal, who are extremely talented in embroidery works and making ornaments out of beads, jute, and oxidized metals," explains Dutta.
For this music-loving couple, social media is the space to showcase their passion
This Mumbai based couple in their early fifties has become famous on social media due to their huge fan following. The credit goes to the music videos of their performance that they keep on sharing to gain an audience. Mala Sen Chakroborty and Ramen Chokroborty began their journey to live their passion when they shifted to Mumbai from Asansol in West Bengal. After 27 years of struggle and hard work, they have been able to come up with Aarohi, a music school where over 100 students learn music to make a living and achieve their dream. Interestingly, social media has always been their companion to achieve big in the world of music.
"I have been getting an amazing response from my audience on Facebook and that has kept us going forward. Today we have been successful in training up students well, have got our institute affiliated to the government recognized Pracheen Kala Kendra and many of my students have been able to earn a job and respect out of music," says Chakroborty.
This is how social media has been gifting a new chance to the seniors to make use of their silver years the best possible way and go through happy and active ageing.
---
Interested to know more about how social media can help senior entrepreneurs leverage their businesses? Click here to read more.
About Author